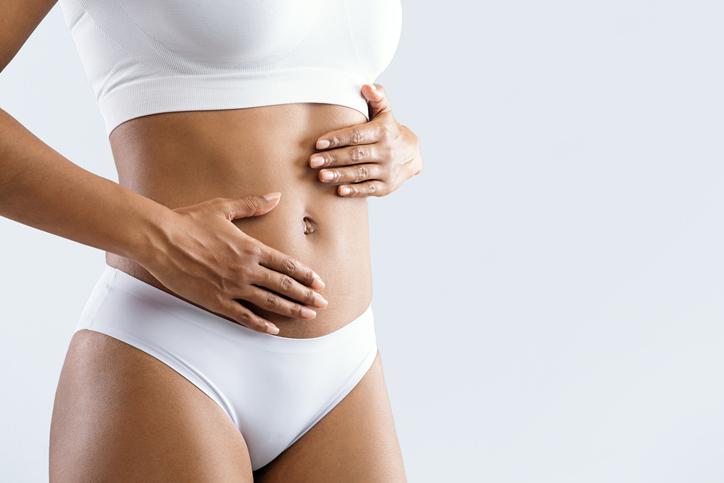 An African American tummy tuck is tailored to the specific needs and wants of African American patients. A tummy tuck, or abdominoplasty, can sculpt and enhance the contours of a woman's body to create the profile she desires. Many African American women prefer a result that accentuates their beautiful curves.
One Size Doesn't Fit All Tummy Tucks
Tummy tucks are highly personal aesthetic procedures. Very often, the ideal shape for one woman is an undesirable outcome for another. Women should never feel they have to conform to whatever beauty standard is trendy or in-demand at the moment. All women should feel empowered to pursue their own vision of what makes them beautiful.
An African American tummy tuck can enhance your natural beauty and help you achieve the hourglass shape of your dreams.
Dr. Michael Omidi understands that beauty can mean different ideals for different patients. He possesses the training, experience, and eye for aesthetic details that allow him to craft a tummy tuck precisely to your vision. We honor all cultural heritages at our practice and always strive to accommodate your aesthetic goals.
If you're curious how an African American tummy tuck might be perfect for you, call our offices in Beverly Hills, California at (310) 281-0155. You can also book a personal consultation online. For your convenience, we offer remote consultations so you can connect with us from anywhere.
About African American Tummy Tucks
Tummy tucks are incredibly popular procedures for women that have undergone changes to their bodies due to life events. Sometimes that means mothers who want some of their pre-pregnancy figures back. In other cases, patients who lost weight want to remedy the leftover skin that can't be worked off through diet and exercise. And even patients who have not lost weight or undergone a pregnancy might have stubborn areas of fat and excess skin they want to remove along with tightening up their stomach muscles.
What Makes an African American Tummy Tuck Different?
We want all our patients to look and feel great in whatever clothes they want to wear.
All tummy tucks remove unwanted skin and fat while tightening the abdominal muscles. However, different patients have different aesthetic goals. Many Caucasian patients desire a very slender and petite figure. They request an end result that differs from some of our African American patients and other ethnicities. Typically, our African American patients want to celebrate their curves and create a more dramatic hourglass figure than our Caucasian patients who tend to prefer a more slender look. It's also important for plastic surgeons to recognize that dark skin can be more prone to keloid scarring and hyperpigmentation.[1]
Before and After Photos
Benefits
Tightens loose or weakened muscles
Enhances the silhouette
Creates more aesthetically pleasing body contours
Removes excess fat and skin
Crafts a flatter, more toned abdomen
Potentially help resolve stress urinary incontinence
Helps with posture
Can help correct ventral hernias
One of the lesser-known, non-aesthetic benefits of a tummy tuck is that it can help with medical issues such as stress urinary incontinence (SUI). SUI is an issue with bladder control that arises after giving birth for some women. A study of 250 patients who underwent abdominoplasty found that the tummy tuck procedure help alleviate the symptoms of SUI.[2]
African American Candidates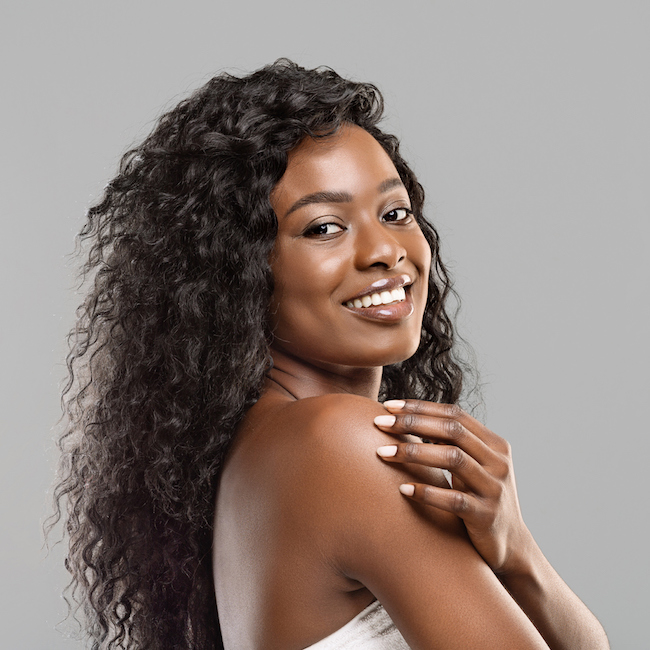 Ideal candidates for an African American tummy tuck are those with excess skin or pockets of fat around the abdomen that can't be easily addressed through diet and exercise. Usually, the excess skin is loose or even sagging. Abdominoplasty is not a procedure for weight loss. It's meant to address the stubborn remnants of skin or fat that can't be worked off through diet or exercise. A tummy tuck can help contour the curves of the body in a way that pleases our African American patients.
Here in Los Angeles, we love curves and seek to enhance yours in the most attractive way possible.
Your Private Consultation in Beverly Hills
Open and honest communication is of the utmost importance to everyone at our practice. We want all patients to feel comfortable discussing any issues and concerns they might have in addition to opening up about their aesthetic goals and desires. You should feel comfortable asking any questions you might have about the tummy tuck procedure.
Follow our blog to stay updated on the latest cosmetic surgery news in Southern California.
Dr. Omidi and Dr. Paul offer you the opportunity to achieve the results you desire in a safe and supportive environment. They both bring a passion for aesthetic surgery that can't be captured in credentials alone. They treat every patient like a life-long friend and family member. If you want to learn more, our staff would love to answer your call at (310) 281-0155. You can schedule a consultation online as well.
How to Prepare
Follow all the individualized instructions provided to you. If Dr. Omidi advises you to take or adjust certain medications, it's extremely important to adhere to this. In general, you should stop smoking. Smoking always brings greater health risks, but especially before an involved surgery as it can disrupt your body's natural healing. It's important to eliminate any additional risks that might mar your results or increase your recovery period. We ask that you also abstain from anti-inflammatory medication including aspirin, Aleve, Motrin and ibuprofen.
The Procedure
Our tummy tuck procedures all follow a basic outline. The procedure will take between 3-5 hours.
We supply the patient with the proper anesthesia
We mark the body with a surgical pen to ensure correct placement of incisions
Subtle incisions are made in the targeted region
Your surgeon repositions the naval
Your surgeon tightens the abdominal muscles
Loose and excess skin is removed
We reduce any stretch marks
The incision is closed with the appropriate sutures
The precise steps may vary depending on what type of tummy tuck you choose. These general styles of tummy tuck can be modified for African American patients based on individual preferences.
High-tension – Tightens the abdominal muscles both vertically and horizontally to create a corset-like result
Mini – Removes loose skin and excess fat and tightens just under the belly button
Fleur de Lys – Focuses on enhancing the abdomen after significant weight loss by removing excess skin and unwanted fat deposits along with muscle tightening
Traditional – Focuses primarily on the central abdominal area and provides a vertical tightening of the abdominal muscles, not horizontal. Excess skin and fat is removed
Male – For men, the abdominal muscles are tightened but not pulled inward
One important distinction between a tummy tuck for African American women and a tummy tuck for women with a fair complexion is that black skin texture can sometimes be more prone to scarring and developing darker spots. When selecting a surgeon for a tummy tuck, African American women should verify the surgeon understands the differences between skin textures. Dr. Omidi has performed many procedures on African American women and understands the potential for black skin texture to develop keloid scars. The incisions may be placed differently to minimize any chance of scarring.
Recovery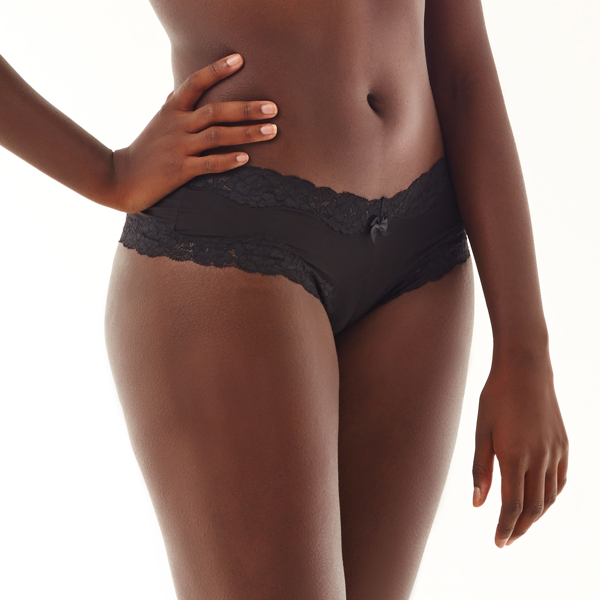 The most important thing about recovering from a tummy tuck is giving your body the time it needs to properly heal. A tummy tuck is not a 'lunch-time procedure'. You should take 1-2 weeks off from work after the procedure. Your body will need these weeks to heal. Find a relaxing pastime such as reading or catching up on streaming shows. Don't think you can go rock climbing or play a tennis tournament a few days after surgery.
However, you don't want to remain immobile for those two weeks. It's important to get up and begin to walk around the house as much as possible each day. Relaxed walking is great for the healing process as long as you don't overdo it. It's beneficial to enlist some trusted friends and family members to stay with you for a few days or at least check-in with you to ensure you don't have to take on any strenuous activities. You will receive several follow-up appointments so we can monitor your progress during your recovery period. It can take 6-8 weeks before a tummy tuck patient can make a full return to all physical activities, so don't rush your recovery!
Results
Tummy tucks regularly rank among the most popular cosmetic procedures in the U.S. Tummy tucks also receive excellent patient satisfaction ratings, with 96% of patients on Real Self stating the procedure was "Worth It".[3] We offer world-class service and truly appreciate whenever patients update us on their aesthetic journey. We also thank every patient that has left us a review as they inspire us to continue doing our best.
FAQ
How much does an African American abdominoplasty cost?
African American tummy tucks are not all performed in the same manner. Depending on each patient and the style of tummy tuck selected, the procedure can be more involved or less involved. A complete cost estimate will be provided during your consultation. Financing options are available.
References
Cooke, G. L., Chien, A., Brodsky, A., & Lee, R. C. (2005). Incidence of hypertrophic scars among African Americans linked to vitamin D-3 metabolism?. Journal of the National Medical Association, 97(7), 1004–1009. PMID: 16080671
Carruthers KH, Kocak E, Hulsen JH, McMahan JD. (2014). Improvement in stress urinary incontinence after abdominoplasty. Aesthetic Surgery Journal. 34(7):1091-1098. doi:10.1177/1090820X14544023
Tummy Tuck: What You Should Know. (2020, August 03). Retrieved August 07, 2020, from https://www.realself.com/tummy-tuck