Juvéderm
Conveniently located to serve the areas of Beverly Hills and Greater Los Angeles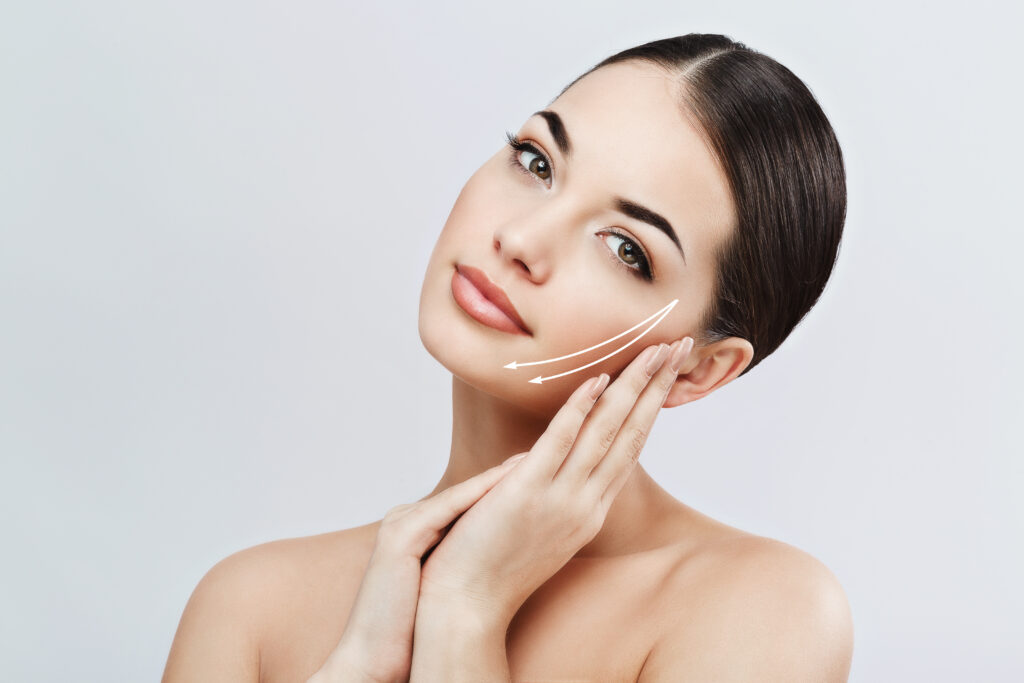 Juvéderm
Juvéderm is an injectable facial filler used to restore a youthful appearance and add temporary volume to the skin.
Elegant Rejuvenation
Our skin often discloses our age. You can eat a nutritious diet and supplement that with daily exercise. Yet, our skin reflects the signs of aging. Time engraves our experiences into wrinkles and facial creases. The fullness of youth fades and our skin loses its elasticity. Fortunately, you don't have to feel trapped by the passage of time. Juvéderm empowers you with a means for revitalizing your skin and reclaiming the suppleness of youth.
Dr. Michael Omidi provides bespoke aesthetic services in Beverly Hills that reverse the effects of aging. Juvéderm helps you reinvent your appearance to better reflect how you want to look. To suit those with a busy lifestyle, Juvéderm is a cosmetic non-surgical procedure with little to no downtime. If you're interested in learning more about Juvéderm, make an appointment online or call us at (310) 281-0155. You can visit us at our Beverly Hills headquarters or any of our satellite offices in the greater Los Angeles area.
About Juvéderm in Beverly Hills
The entire Juvéderm line represents the latest advances in cosmetic rejuvenation. Each product employs a different formulation to treat the various signs of aging.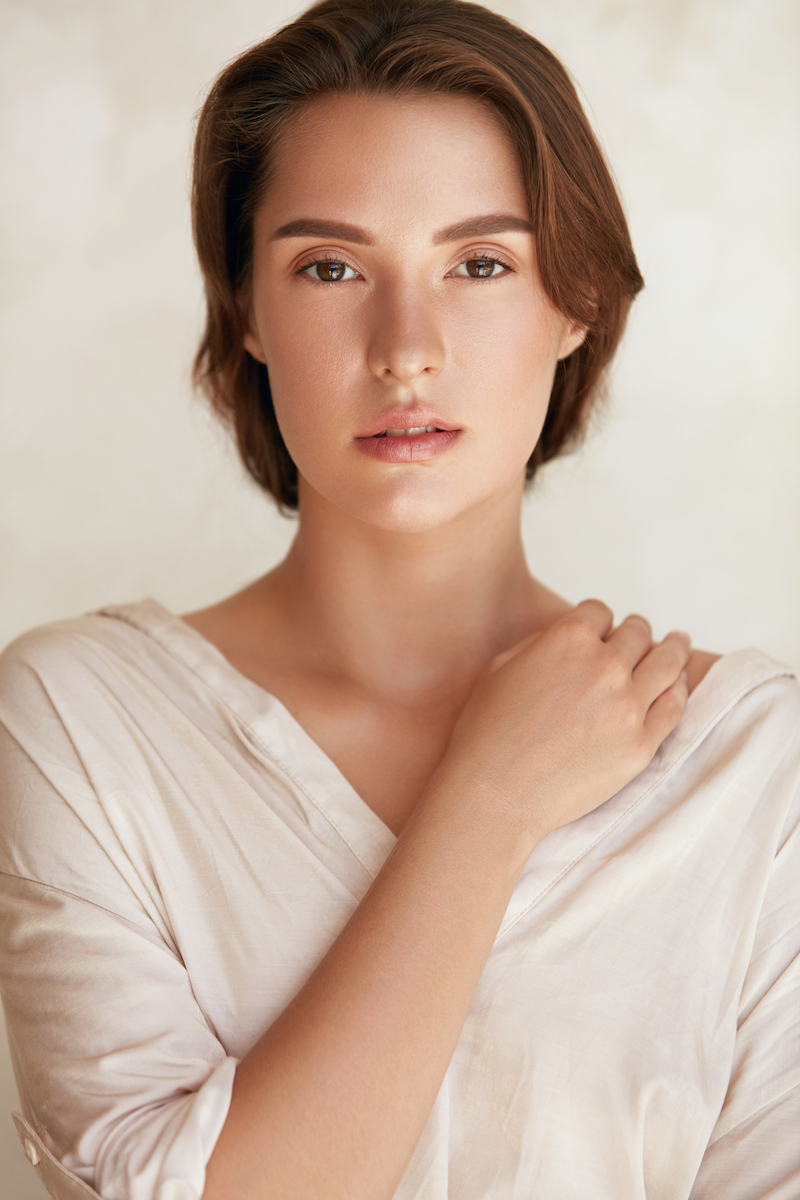 Made from hyaluronic acid, a naturally occurring sugar found in the skin, Juvéderm products are safe and produce natural-looking results. Hyaluronic acid is a natural moisturizer that our bodies produce for a variety of uses. As we age, our skin's support structure deteriorates. Hyaluronic acid has proven effective at filling the gaps left behind by aging and remodeling our skin's underlying infrastructure. Hyaluronic acid was shown to be safer and more effective than earlier bovine collagen-based fillers which are now out of fashion due to the clinical superiority of Juvéderm.[1]
Hyaluronic acid-based dermal fillers deliver immediate results that last from 9 months up to one year. Repeat procedures that utilize smaller injections can be used to refresh the rejuvenating effects of Juvéderm.
In particular, Juvéderm corrects nasolabial folds, lifts the cheeks, adds volume to the lips, and removes facial wrinkles. In some cases, Juvéderm may correct pitted acne scars or lend a smoother appearance to aging hands.
Benefits
Restore full cheeks that represent youthful beauty
Erase the lines and wrinkles of age
Enjoy a minimally invasive procedure
Bask in natural-looking results
Fill your lips to achieve a voluptuous look
Relax during a quick procedure
Enhance your presence and boost your self-confidence
Juvéderm Products
Juvéderm Volbella XC
Volbella augments the lips. It uses a light formulation designed to improve perioral lines or lipstick lines around the lips. Its results are very natural-looking and the subtle application is very effective at refining the shape of the lips.
Juvéderm Ultra XC
Ultra is used to plump the lips and achieve a fuller, more voluptuous appearance. If your lips have thinned or you just want to have fuller lips, Ultra XC might be the perfect match for your needs. Ultra can also be used to treat some of the wrinkle lines around the mouth such as the so-called parentheses lines in the nasolabial folds.
Juvéderm Voluma XC
Voluma is designed to help the cheeks regain lost volume. As we age, our cheeks often lose the midfacial volume of youth, which is considered a hallmark of beauty. Voluma helps restore that attractive fullness to your cheeks. By adding volume to the midface, you can subtly shave years off your appearance.
Juvéderm XC
Juvéderm XC was first FDA-approved in 2006 and established Juvéderm's reputation for safe and effective facial rejuvenation. It fills the gaps underneath the skin, which smooths over moderate to severe fine lines and wrinkles. XC is effective at resolving the so-called smile lines around the nose and mouth.
Juvéderm Vollure XC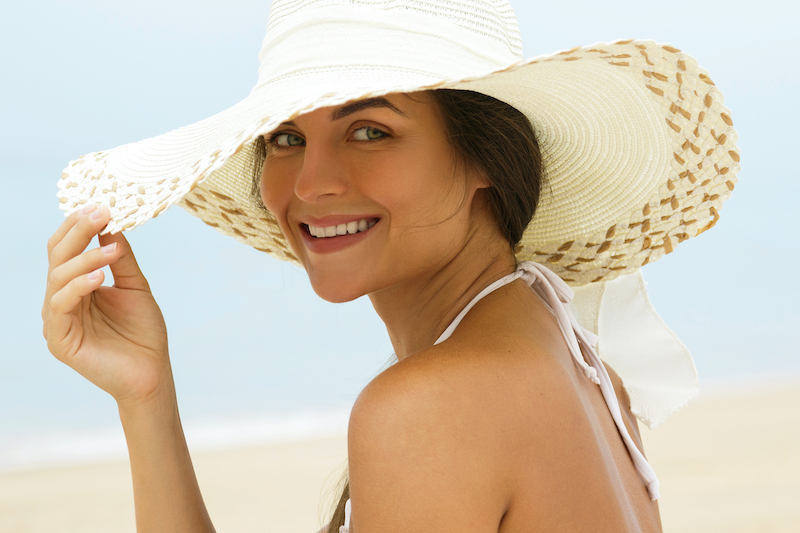 Vollure is not as light a formulation as Volbella but lighter than Voluma. It's designed to fill both moderate and severe facial folds and wrinkles and fill out the skin to restore youthful contours. Vollure is particularly effective at treating these types of lines and creases for up to 18 months, making it typically the longest-lasting Juvéderm product.
Ideal Candidates
The best candidates for Juvéderm injections are non-smokers who live a healthy lifestyle and hold realistic expectations. Juvéderm can achieve stunning results when patients are matched with the correct procedure.
Your Personal Consultation with Dr. Omidi
The best outcomes from aesthetic procedures originate from consultations with excellent communication. Pairing patients with the right procedure to achieve their goals is an underrated aspect of cosmetic enhancement. The best cosmetic surgeons take the time to understand their patients' needs. Patients and surgeons need to establish trust in an ongoing dialogue. For instance, a patient may believe they need Botox. However, after a review of their medical history, aspirations, and a physical assessment, the physician might determine that Juvéderm is actually the best option to achieve the patient's goals. Dr. Omidi takes the time to understand what his patients want and match them with the best solution.
Dr. Omidi takes meticulous care at every step of the process. He employs the latest 3D computer imaging to preview what results might look like and provide his patients with a better understanding of what each procedure can and cannot achieve.
This attention to detail and dedication to his patients' needs is why Dr. Omidi has earned so many awards, including being named as the top-ranked plastic surgeon in Beverly Hills three years in a row and receiving the Vitals Compassionate Doctor award.
When you're ready to learn more about how Dr. Omidi can help you accomplish your goals, contact our Beverly Hills office at (310) 281-0155. You can also book a consultation online.
Preparation
Preparation for Juvéderm is straightforward. The most common side-effect of dermal filler injections is bruising. To minimize potential bruising, we recommend that you avoid the following for one week before your treatment:
Over-the-counter anti-inflammatory medication such as aspirin and Aleve
Blood-thinning supplements such as ginseng, Vitamin E, ginkgo biloba, and fish oil
Avoid drinking alcohol for two days before your Juvéderm session
Procedure
Juvéderm is a minimally invasive procedure. When you arrive at the facility, Dr. Omidi's staff will make you comfortable in your treatment room. The XC in the product names signifies the inclusion of lidocaine in the formulation of the product. A clinician may apply a topical anesthetic to further minimize discomfort. All injections are performed personally by Dr. Omidi.
Dr. Omidi takes his time and doesn't rush injections. He combines his expert knowledge of human anatomy with a sculptor's eye for achieving beauty. The best results from dermal fillers come from a customized and careful approach.
Recovery
There is little to no recovery time needed for Juvéderm. You can drive yourself home after the procedure and immediately resume your daily activities. It's best to avoid strenuous activity and postpone drinking alcohol for 24 hours after your injections. Minimizing sun exposure is also recommended. If you must venture into the sun, apply high SPF sunscreen with broad-spectrum protection.
Results
Clinical studies show Juvéderm to result in high patient satisfaction with a measurable improvement in skin quality and skin texture.[2] Additionally, research shows that Juvéderm can stimulate collagen and elastin synthesis in the treatment area with a beneficial effect on skin elasticity and rehydration.[3]
How Much Does Juvéderm Cost in Beverly Hills?
With a customizable treatment such as Juvéderm, it's not possible to provide a quote without a personal consultation. After a thorough assessment, Dr. Omidi will provide clear and transparent pricing for your treatment.
FAQ
Are there side effects to Juvéderm?
Juvéderm is associated with common side effects such as redness or swelling. These effects are typically mild and generally resolve in 7 days. 
What's the difference between Botox and Juvéderm?
Juvéderm and Botox work in different ways. Juvéderm is a hyaluronic acid-based dermal filler that injects hyaluronic acid to rebuild a youthful support structure underneath the skin. Botox is a neuromodulator that removes wrinkles by preventing the communication from nerves to muscles. Botox is intended to treat wrinkles caused by muscle contractions. Juvéderm is intended to treat various effects of aging and sun damage on the skin.
Is Juvéderm FDA approved?
Yes. Juvéderm is the only hyaluronic acid filler FDA approved to last up to a year.
Does Juvéderm work instantly?
Juvéderm begins to work right after it's injected. Your results may continue to develop over a few weeks but, for the most part, you can see the results immediately after injection. This makes Juvéderm very popular for those that like instant gratification.
References
Bogdan Allemann, I., & Baumann, L. (2008). Hyaluronic acid gel (Juvéderm) preparations in the treatment of facial wrinkles and folds. Clinical Interventions in Aging, 3(4), 629–634. https://doi.org/10.2147/cia.s3118
Ogilvie, P., Thulesen, J., Leys, C., Sykianakis, D., Chantrey, J., Safa, M., Figueiredo, V., Heydenrych, I., Cavallini, M., Langeland, E. K., & Wetter, A. (2020). Expert Consensus on Injection Technique and Area-Specific Recommendations for the Hyaluronic Acid Dermal Filler VYC-12L to Treat Fine Cutaneous Lines. Clinical, Cosmetic and Investigational Dermatology, 13, 267–274. https://doi.org/10.2147/CCID.S239667
La Gatta, A., Salzillo, R., Catalano, C., D'Agostino, A., Pirozzi, A., De Rosa, M., & Schiraldi, C. (2019). Hyaluronan-based hydrogels as dermal fillers: The biophysical properties that translate into a "volumetric" effect. PloS one, 14(6), e0218287. https://doi.org/10.1371/journal.pone.0218287