CO2 Laser Treatment
Conveniently located to serve the areas of Beverly Hills and Greater Los Angeles
A CO2 fractional laser is an advanced skin resurfacing technique that rejuvenates aging skin and rebuilds the infrastructure essential for healthy, glowing skin.
Renew the Brilliance of Your Skin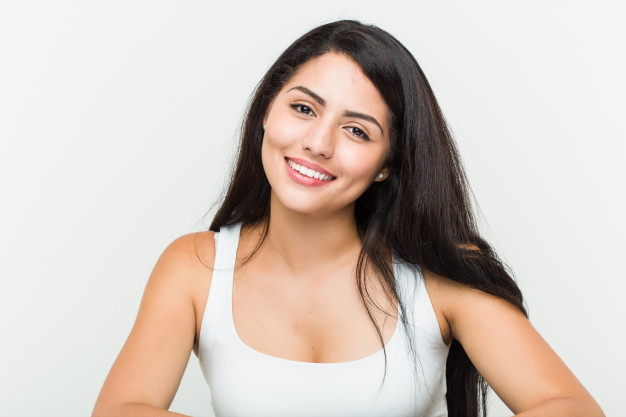 Photodamage occurs when excess sun exposure over the years accelerates the negative effects of aging. Photodamage can cause wrinkles, loose skin, dry texture, and loss of the youthful glow. Advances in aesthetic treatments provide a solution for photodamage. CO2 laser resurfacing, also called photorejuvenation, can renew your skin and revive the lost radiance of your skin.
Double board-certified plastic and reconstructive surgeon, Michael Omidi, M.D., F.A.C.S. proudly offers CO2 fractional laser therapy at his Los Angeles, Beverly Hills, Pomona, and Apple Valley offices. One of the most advanced innovations in the field of non-surgical rejuvenation, CO2 fractional laser therapy relies on a vaporization technique to remove layers of dead skin and deliver brilliant skin resurfacing results. Dr. Michael Omidi uses this highly effective treatment to eliminate deeper wrinkles, acne scars, and textural irregularities caused by sun damage. Find out if CO2 laser therapy is right for you by connecting with us online or calling our Los Angeles offices at (310) 281-0155.
Follow our Instagram feed for updates and before-and-after photos from our community.
About CO2 Laser Treatments in Los Angeles
The leading provider of health information services, WebMD, describes CO2 fractional laser therapy as "the anti-aging breakthrough of the decade." Such high praise is justified by effective and long-lasting results combined with a significant reduction in downtime and side effects. CO2 fractional laser therapy possesses a high degree of precision that allows it to remove irregular or blemished skin layer by layer. In addition, this treatment reduces risks of complications, delivering maximum benefits with minimal recovery time. This treatment is safe and quick, taking only one or two sessions with results expected to last 8 to 10 years.
How Does CO2 Laser Treatment Work?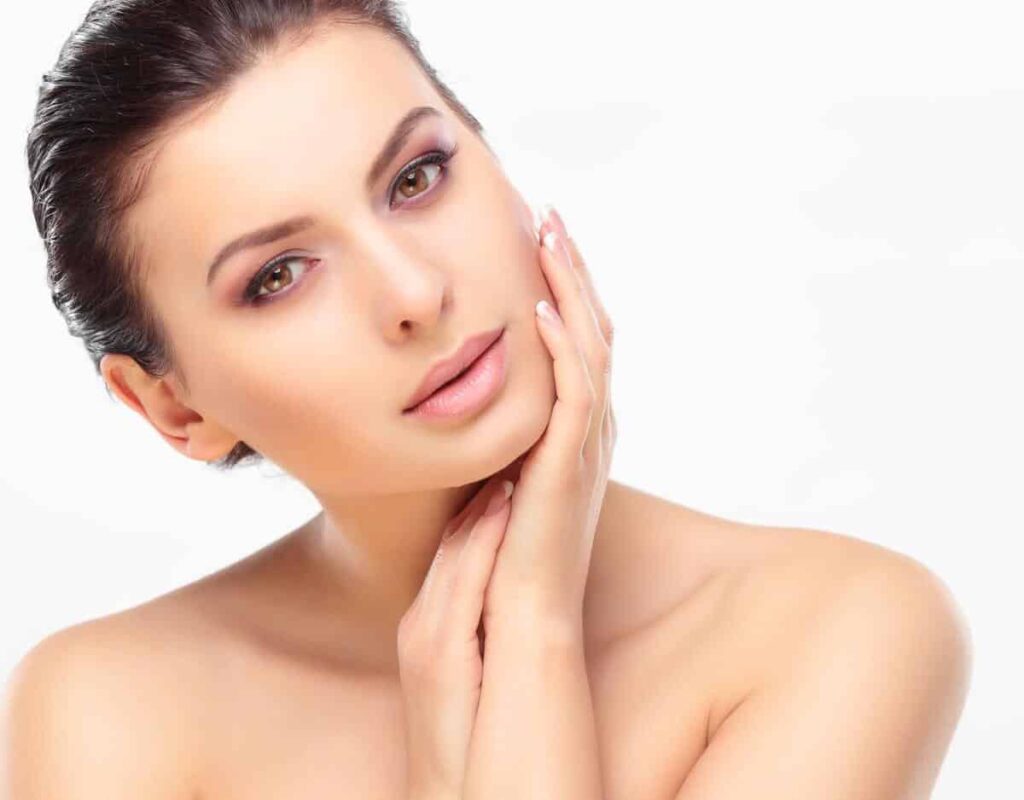 As we age, our skin becomes drier and thinner. Affected by fine lines and wrinkles, it also acquires a characteristic sagging appearance. This aging process occurs largely due to the deterioration of collagen, a natural type of protein that makes up about 80% of our skin. Over the years, collagen progressively deteriorates as our skin exposure to the sun and pollution compounds. As a result, the skin loses its elasticity and plumpness, becoming more susceptible to the development of brown spots. In order to reverse the signs of aging, CO2 fractional laser therapy relies on the trusted laser resurfacing technique that uses small beams of light energy. By creating microscopic holes in the skin, it stimulates and accelerates the production of collagen. Increased collagen, in turn, fills in wrinkles and enhances the skin's overall texture. Furthermore, CO2 fractional laser therapy improves upon this technique by eliminating damage to the top layer of the skin. Thus, this innovative treatment delivers maximum results while preventing bruising and minimizing downtime.
Benefits
CO2 fractional laser therapy is particularly effective in treating the following skin conditions:
Fine lines throughout the face
Wrinkles
Aging or sun-damaged skin
Skin discoloration
Birthmarks
Warts
Liver spots
Enlarged oil glands
Qualified Candidates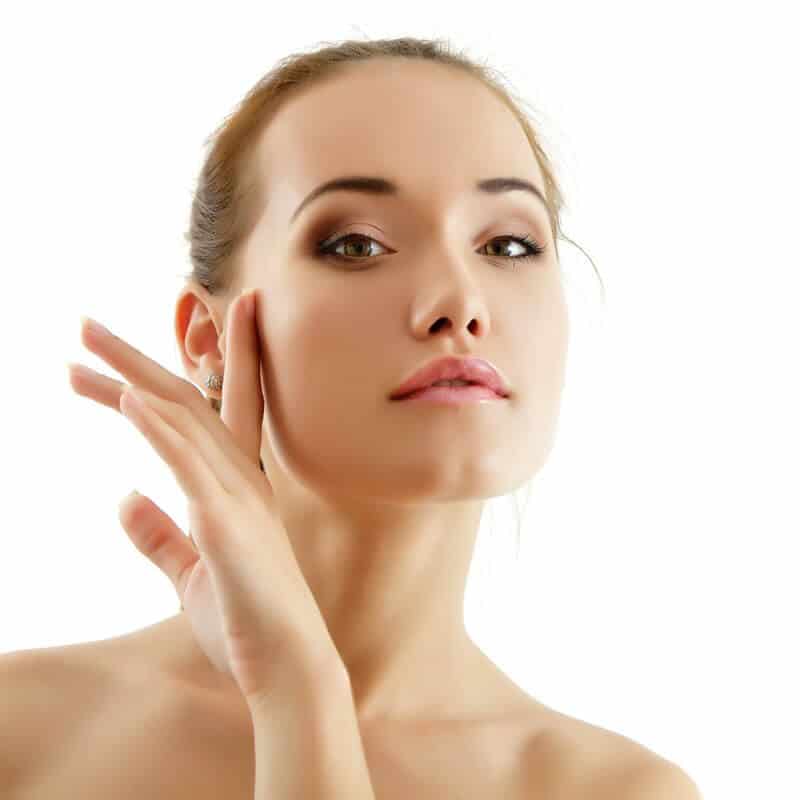 Ideal candidates for CO2 laser resurfacing are patients in good health with fine lines, sagging skin, or lost texture in their skin. Make sure to discuss your medical history during your consultation. Some conditions may disqualify you for CO2 laser treatment at this time. These conditions may include active acne flare-ups, certain allergic reactions, susceptibility to cold sores, and certain types of sensitive skin conditions. In these cases, Dr. Omidi may recommend alternative treatments.
Scheduling a Consultation with Dr. Omidi
The first crucial step in undergoing CO2 fractional laser therapy is scheduling a consultation at one of Dr. Michael Omidi's offices located in Los Angeles, Beverly Hills, Pomona, and Apple Valley. Dr. Michael Omidi dedicates a substantial amount of time to his in-person exams. Dr. Omidi strongly believes in building a close personal rapport with patients. He insists on giving each prospective patient enough time to present reasons for requesting the procedure and then going over every step involved in treatment. Such a careful and painstaking approach to physical exams and consultations allows Dr. Omidi to carefully assess your needs and achieve your desired aesthetic results. Dr. Omidi also takes his time with his procedures. He never rushes to completion and emphasizes patient safety as his highest priority.
Ranked #1 for three consecutive years by RateMDs (out of 246 plastic surgeons in Beverly Hills), Dr. Omidi cares deeply about providing consistent high-quality treatment for every single patient. View our patient testimonials to preview the concierge treatment you'll receive. He's also been consistently ranked as Real Self Top Doctor by the popular aesthetic surgery patient review website.
How to Prepare for Laser Resurfacing
Before your CO2 laser resurfacing appointment, you should refrain from using a tanning salon or tanning under the sun for at least 4 weeks. When you venture under the sun, make sure to use a broad-spectrum sunscreen that protects against all wavelengths of UV rays. Also, please avoid any chemical peel treatments for 4 weeks before your laser appointment. Make sure to discuss any medication you are taking with Dr. Omidi during your consultation. He may advise you to adjust to pause certain medications before your procedure, such as medication that increases photosensitivity for a few days.
What to Expect During CO2 Laser Treatment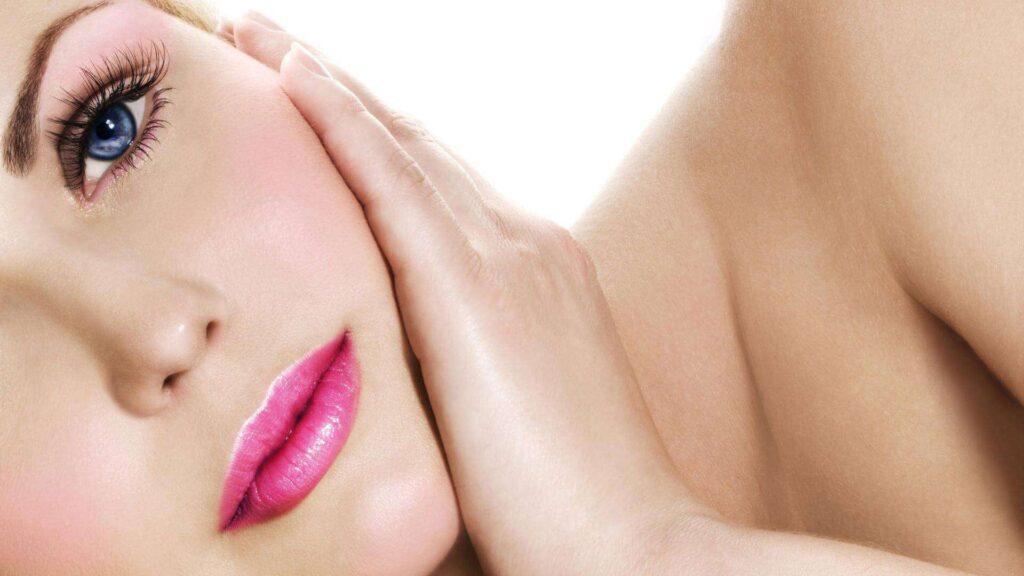 Before performing CO2 fractional laser therapy, Dr. Michael Omidi will administer a local anesthetic to the target area. This preliminary step ensures that you experience no pain or discomfort during treatment. In addition, our staff will thoroughly clean your skin and ask you to use protective eyewear to shield your eyes during the laser treatment. Once the treatment begins, Dr. Michael Omidi will apply the CO2 fractional laser to the target area. The advanced therapy will simultaneously vaporize damaged skin layers and stimulate collagen production by creating tiny holes in your skin surface. The entire treatment lasts between 30 minutes to 2 hours.
Recovery and Potential Side-Effects
Since CO2 fractional laser therapy minimizes damage to the outer layer of your skin, it has the benefit of substantially reducing the recovery period. In Dr. Michael Omidi's extensive experience delivering this treatment in Los Angeles, Beverly Hills, Pomona, and Apple Valley, patients fully recover in under 2 weeks. While most patients experience no pain after the procedure, some may observe mild swelling and redness that will disappear in about two days. In addition, you may experience some peeling 3 to 4 days after the procedure. Usually, your skin will regain its ordinary appearance in about 7 to 10 days. At this time, you should moisturize your skin with lotion to promote the healing process. While some patients may experience positive effects of treatment right away, Dr. Michael Omidi advises waiting a few months to observe a gradual improvement in skin tone and elasticity as new collagen is formed.
Proven Results
Randomized controlled clinical trials found significant improvements in skin texture and skin elasticity over the control group.[1] CO2 lasers have proven benefits at repairing sun-damaged skin and stimulating new collagen and elastin production.[2] Laser treatments remain the "gold standard" in skin resurfacing with established benefits of restoring healthy skin.[3] Dermatologists and cosmetic surgeons consider laser treatments safe and efficient.[4]
Complementary Procedures
Dr. Omidi can combine CO2 laser treatments with other complementary treatments for a comprehensive restoration of youthful facial features with the need for surgery. Dr. Omidi usually recommends combinations of Juvederm and Botox with CO2 laser treatments.
How Much Does CO2 Cost
The cost for CO2 fractional laser therapy may vary from patient to patient depending on various factors; however, we guarantee that our pricing will always be competitive with that of other local providers furnishing equivalent services. We provide excellent financing options, and discounts for multiple procedures are available. If you are ready to change your life and discover the new you, schedule a consultation online for one of our offices located in Los Angeles, Beverly Hills, Pomona, or Apple Valley. Call us at 310-919-0628 for more details about procedures and pricing.
FAQ
How many CO2 laser treatment sessions are needed?
Laser resurfacing treatments vary greatly depending on the individual and skin conditions to be treated. Anywhere from 1 to 6 treatments are usually recommended with usual follow-up sessions every year depending on the circumstances.
Can CO2 laser treatments cause scarring?
In experienced hands, laser resurfacing is extremely safe. In inexperienced hands, treatments may cause excessive ablation and thermal damage which can result in scarring. Potential complications are why its important to only receive laser treatments from experts with a proven track record and extensive before and after photos. You don't want to get laser treatments in the living room of an amateur "beauty specialist" whose training consisted of watching some YouTube videos. If you are curious about laser resurfacing, schedule an appointment with board-certified expert Dr. Omidi.
References
Jie Zhu, Xi Ji, Min Li, Xiao-e Chen, Juan Liu, Jia-an Zhang, Dan Luo, Bing-rong Zhou. (2016) The Efficacy and Safety of Fractional CO2 Laser Combined with Topical Type A Botulinum Toxin for Facial Rejuvenation: A Randomized Controlled Split-Face Study. BioMed Research International. Article ID 3853754, 7 pages, 2016. https://doi.org/10.1155/2016/3853754
Berlin, A. L., Hussain, M., Phelps, R., & Goldberg, D. J. (2009). A Prospective Study of Fractional Scanned Nonsequential Carbon Dioxide Laser Resurfacing. Dermatologic Surgery, 35(2), 222-228. doi:10.1111/j.1524-4725.2008.34413.x
Omi, T., & Numano, K. (2014). The Role of the CO2 Laser and Fractional CO2 Laser in Dermatology. Laser therapy. 23(1), 49–60. https://doi.org/10.5978/islsm.14-RE-01
Stulhofer Buzina D, Lipozenčić J, Bukvić Mokos Z, Ceović R, Kostović K. (2010). Ablative laser resurfacing: is it still the gold standard for facial rejuvenation?. Acta Dermatovenerol Croat. 18(3):190-194. PMID: 20887702