Eyelid Surgery
Conveniently located to serve the areas of Beverly Hills and Greater Los Angeles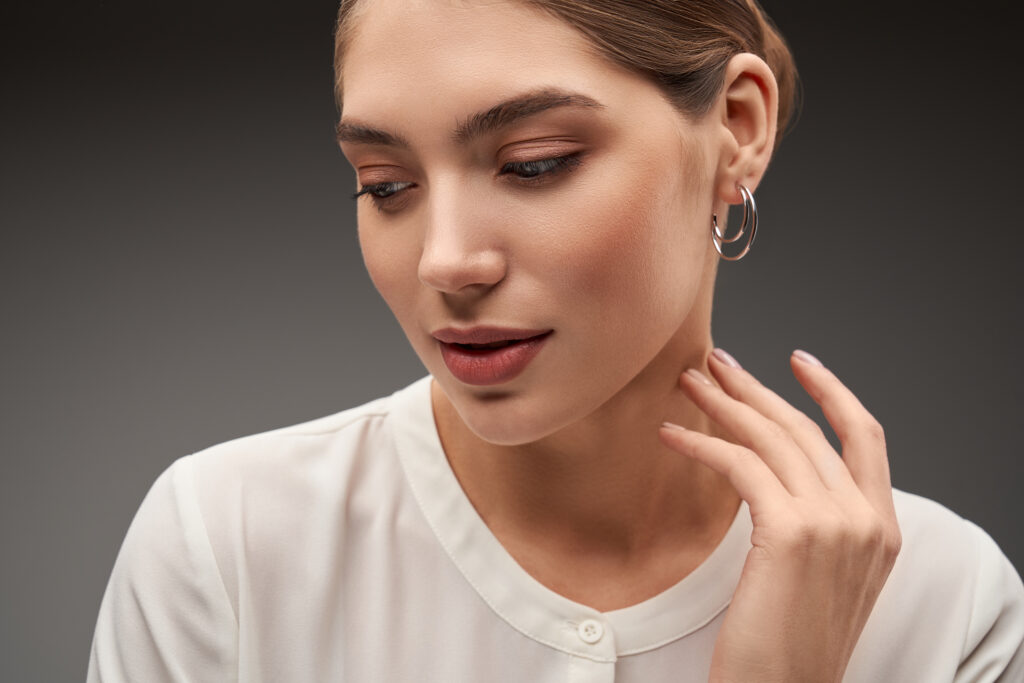 Eyelid surgery, also known as blepharoplasty, removes excess fat, muscle, and skin from the eyelids. In addition, it corrects droopy eyelids that may impair vision. Creating a smoother and firmer eye area, this procedure contributes to a youthful and refreshed appearance. Knowing that eyes form the most striking and noticeable feature of our appearance, Dr. Michael Omidi approaches eyelid surgery as both a sensitive rejuvenating procedure and a form of art. As he likes to put it, it's in the eyes that "the lovelight shines, humor twinkles, and anger flashes." Under Dr. Omidi's expert care, eyelid surgery will allow you to make an instant statement about your personality, your health, and your inner beauty.
Before and After Photos
Candidates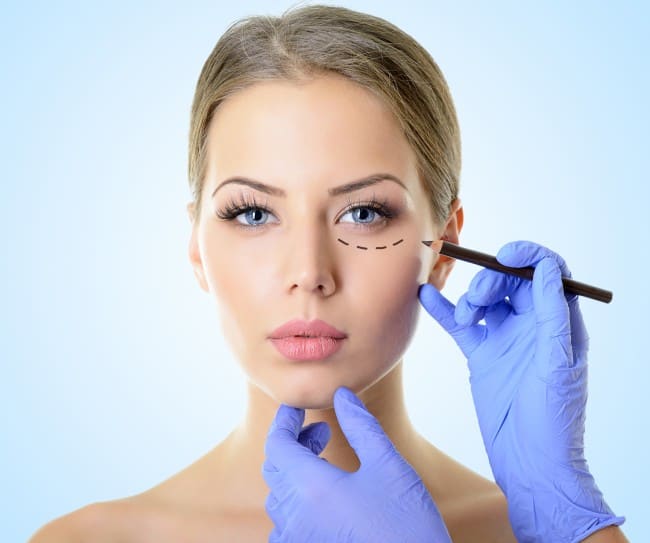 The best candidates for eyelid surgery are those with droopy upper eyelids or bags under the eyes. Oftentimes, the patients requesting blepharoplasty complain of constantly having a tired and weary appearance regardless of how much rest they get. Under Dr. Omidi's expert care, eyelid surgery will make you look refreshed and vibrant again. With puffy upper eyelids and dark circles under the eyes gone, your eyes will appear more rested so that your friends will have no longer have any reason to advise you to get some sleep.
In addition to producing spectacular cosmetic effects, eyelid surgery can significantly improve your vision by removing loose upper eyelid skin that obstructs the sightline.
By treating overhanging eyelids, the procedure will effectively expand your peripheral vision. In addition, by tightening the skin and eliminating the "crepe paper" appearance of eyelid wrinkles, blepharoplasty will make it easier for you to apply makeup that tends to smudge in the eyelid creases.
Scheduling the Consultation
Scheduling a consultation is a crucial first step in undergoing plastic surgery.
It allows your plastic surgeon to carefully assess your needs and discuss your expected results. Dr. Omidi is known to dedicate a substantial amount of time to an in-person examination so as to better evaluate the imperfections in need of correction. A firm believer in building a close personal rapport with patients prior to surgery, he insists on giving each prospective patient enough time to present reasons for requesting eyelid surgery and then going over every step involved in this procedure.
Consultation
Dr. Omidi will help you decide whether this procedure should be done on either the lower and upper lids, or both. He will also outline your options to perform eyelid surgery alone or in conjunction with another procedure such as a facelift, forehead lift, nose reshaping, or laser skin resurfacing.
To ensure that the procedure goes smoothly, Dr. Omidi will instruct you to refrain from smoking and avoid certain medications that may increase the risk of bleeding and exacerbate the healing process. It is crucial to be completely honest during the consultation so that your surgeon may obtain sufficient information about your prior medical conditions or drug allergies. In particular, you should be prepared to answer questions concerning glaucoma, dry eyes, and eye-related allergies prior to eyelid surgery.
Procedure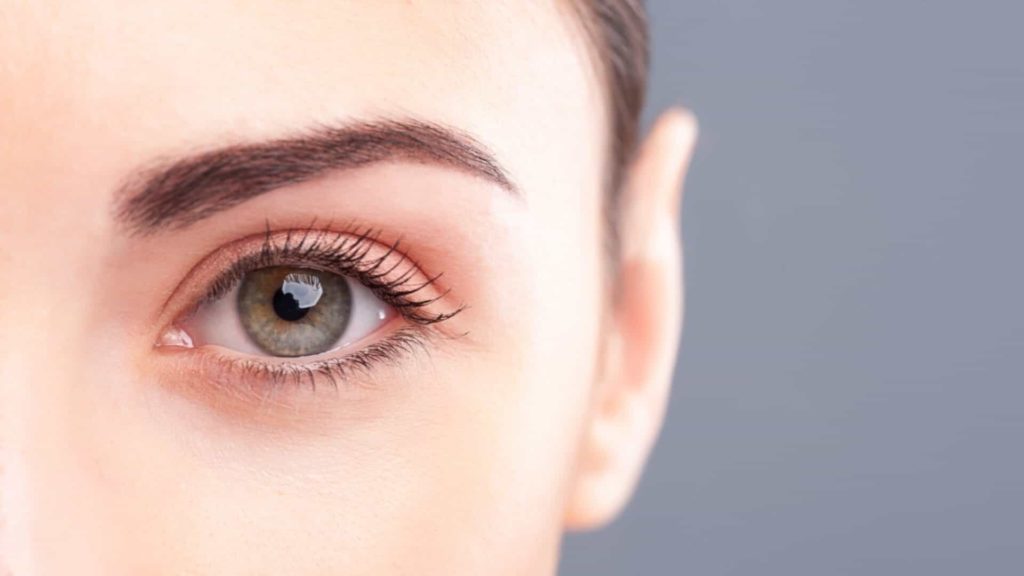 Eyelid surgery requires only one procedure lasting from one to three hours with the results proven to bring you confidence and satisfaction for many years to come. Dr. Omidi uses anesthesia to ensure that there is no pain during the procedure.
Depending on your specific needs, Dr. Omidi will operate on the upper eyelids, the lower eyelids, or both.
In line with his commitment to minimally invasive procedures, Dr. Omidi carefully marks the individual lines and creases of the lids in upper lid surgery to keep the scars as invisible as possible along these natural folds. Fine sutures are used to close the incisions, thereby minimizing the visibility of any scar. In lower eyelid surgery, Dr. Omidi chooses an inconspicuous site along the lash line and smile creases of the lower lid to make the incision. Excess fat, muscle, and skin are then trimmed away before the incision is closed with fine sutures. Eyelid puffiness caused primarily by excess fat may be corrected by a transconjunctival blepharoplasty. The incision, in this case, is made inside the lower eyelid, and excess fatty material is removed. Dr. Omidi makes sure that, when sutures are used to close this kind of incision, they are invisible to the eye. They are also self-dissolving and leave no visible scar. Relying on the latest state-of-the-art technology, Dr. Omidi often combines eyelid surgery with laser treatment to enhance results and ensure younger and healthier appearance. Following the procedure, most of our patients enthusiastically report increased self-confidence, brighter appearance, and feeling more alert and rejuvenated.
Recovery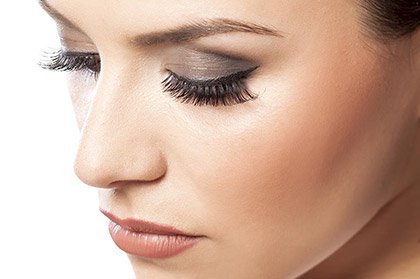 After eyelid surgery, Dr. Omidi will provide you with detailed instructions about postoperative care that may involve the use of ice packs, eye drops, or small gauze pads. While a certain degree of swelling and bruising may appear immediately after the procedure, it is considered normal and can be alleviated with the aid of cold compresses and head elevation with the patient lying down.
Because Dr. Omidi and his staff are committed to treating patients with utmost consideration and care, they will regularly follow up after the procedure to ensure the rapid healing process and, if necessary, prescribe medications to relieve any discomfort. Most patients are able to return to work and resume daily activities one week after the procedure. During the first two weeks of recovery, you should refrain from using makeup and wear dark sunglasses to protect your scars from direct sunlight.
FAQ
Am I a candidate for eyelid surgery?
The best candidates for eyelid surgery (blepharoplasty) are those with droopy upper eyelids or with under-eye bags. Blepharoplasty corrects droopy eyelids that may also impair vision. It can also remove puffiness and bags under the eyes that make you look worn and tired.
What does the eyelid surgery procedure involve?
The best candidates for eyelid surgery (blepharoplasty) are those with droopy upper eyelids or with under-eye bags. Blepharoplasty corrects droopy eyelids that may also impair vision. It can also remove puffiness and bags under the eyes that make you look worn and tired.
What are the advantages of eyelid surgery?
Eyelid surgery is extremely popular in our practice. Patients are extremely satisfied with the results and note increased self-confidence and feeling more awake and better about themselves.
What is the length of this procedure?
1-3 Hours
How long will results last?
The results are long-lasting usually for many years.
Will I experience pain during the procedure?
Anesthesia is used. There is no pain during the procedure. A certain degree of swelling and bruising is normal. Cold compresses, as well as head elevation when lying down, will enhance healing and relieve discomfort. Mild discomfort is usually easily controlled with medications prescribed by your surgeon.
Will my insurance cover this procedure?
Most insurance companies do not offer reimbursement for cosmetic procedures; however, if you are having surgery to correct a deformity, insurance coverage can sometimes be obtained. Pre-authorization by the insurance company is required prior to surgery.
How much does this procedure cost?
The cost for this procedure may vary from patient to patient depending on various factors; however, we guarantee that our pricing will always be competitive with that of other local providers furnishing equivalent services. We provide excellent financing options, and discounts for multiple procedures are available. Schedule a Consultation or Call 800-310-7000 for more details about procedures and pricing.