Fat Transfer Breast Augmentation
Conveniently located to serve the areas of Beverly Hills and Greater Los Angeles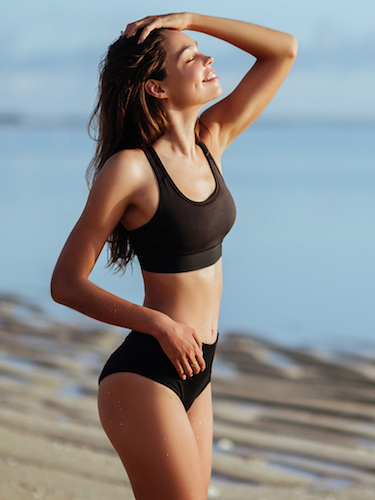 A fat transfer breast augmentation is a cosmetic procedure that uses the patient's own body fat to augment the breasts. Also referred to as an autologous fat transfer or graft, this is an excellent solution for women who want larger, more shapely breasts, but don't want the risks and recovery that come with a breast implant surgery. Plus, it's a great way to simultaneously contour other areas of the body.
If you have stubborn deposits of fat, put them to work! That belly fat could be your ticket to a stunning appearance next swimsuit season. A fat transfer breast augmentation is also an excellent way to correct asymmetrical breasts, improve the appearance of existing implants, or as a reconstructive tool for women who have undergone breast surgery or injury.
Dr. Michael Omidi specializes in breast surgery and has pioneered game-changing breast surgery techniques. His patients know that every procedure he performs is carefully and compassionately considered to deliver optimal aesthetics. Call his office in Beverly Hills today at (310) 281-0155 to schedule your personal consultation, and learn more about how a fat transfer breast augmentation can help you obtain a beautiful bustline.
Before and After Photos
About Fat Transfer Augmentations in Beverly Hills
Doctors have used fat to correct congenital deformities and complex traumatic wounds for over a century. Today, it's a popular cosmetic procedure. Injections of autologous fat can be used to diminish wrinkles, reduce the appearance of scars, and add volume to the face, breasts, buttocks, and hands while slimming other areas of the body.
The advancement of liposuction techniques has increased the success of fat transfers, making this process an increasingly popular and comfortable procedure. A successful fat transfer augmentation depends on the ability of the transferred fat to establish itself in the location where it's been transferred. Gentle liposuction, proper processing of the donated fat, and precise re-injection are all contributing factors in the viability of fat in an augmentation. (2)
A Natural Solution for Breast Augmentation
Breast Augmentation with a fat transfer is ideal for women who are looking for a subtle and natural-looking increase in their breast size. Also known as a "natural breast augmentation," a breast fat transfer has significant advantages over implants. While implants have to be removed and replaced every several years, a fat graft makes a lasting home in the breasts.
There is also little to no chance of an adverse reaction with a fat transfer because the material is not foreign to the body.
Breast Implants Combined With Fat Transfer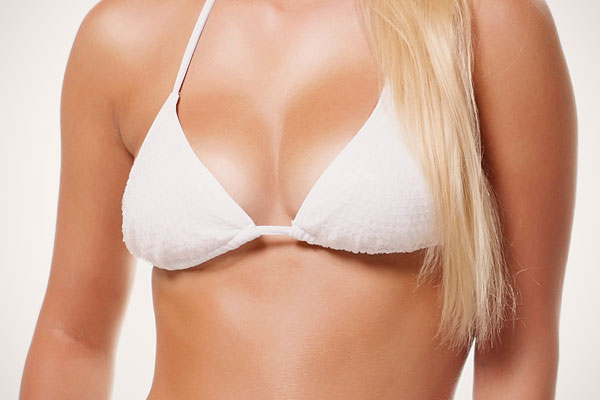 For women who are unhappy with the results of their breast implant surgery, auto-augmentation can be an excellent way for Dr. Omidi to "smooth out" their results. By applying a layer of fat over the artificial breast implants, a more natural shape can be achieved. It can also improve rippling or irregularities in the skin and leave the patient with the shape and size they desire. This is especially useful in slender women, who may not have enough breast tissue or fat to allow the implanted device to "blend in" to their chest.
Achieving natural cleavage can be very difficult with implants, which can create the appearance of a wider distance between the breasts in thinner patients. Fat can be injected to address this and create a beautiful meeting point on the patient's chest. (2)
Breast Reconstruction With Fat Transfer Augmentation
Women who have had a lumpectomy or mastectomy can regain a gorgeous set of symmetrical breasts with auto-augmentation. Fat grafting is ideal for naturally correcting breast irregularities since it's naturally a part of the breast and allows the treated breast to have the same feel and behavior as an untreated breast. Dr. Omidi can place the correct amounts of fat at just the right location to achieve a symmetrical effect. 
Benefits
Advantages of a fat-transfer breast augmentation include: 
No risk of complications associated with implants, like rupture or capsular contracture
Eliminates the need for future breast surgeries for implant replacement
No risk of allergic reaction or rejection since it is the body's own fat
No large scars as from a breast implant surgery
Can correct breast asymmetry
Fat tissue ages naturally with the rest of the body
Natural look and feel
Opportunity to contour other areas of the body to harvest the fat
Faster recovery time
Candidates
The ideal candidate for a fat transfer breast augmentation procedure should:
Be in good physical and mental health
Have enough excess fat deposits that can be removed to augment the area of concern
Be at a stable weight
Have realistic expectations of the procedure and results
A breast augmentation that uses a fat transfer can address an array of different issues and concerns that a patient may have with her breasts. If a patient desires breast augmentation or correction combined with body contouring, they are encouraged to contact Dr. Omidi's office to schedule a consultation. 
Personal Consultation in Los Angeles
During your personal consultation, Dr. Omidi will get to know you and your aesthetic desires and concerns.
He's here to listen and to answer all of your questions about breast auto-augmentation. Dr. Omidi will review your medical history and any health issues and conduct an examination. He'll then make a unique treatment plan that takes all of these factors into consideration. Once he determines where and how much fat to extract and where it will be injected, he'll be able to give you an accurate estimate of the procedure's cost. If a breast augmentation with a fat transfer is right for you, you'll be given a date for your procedure and a comprehensive list of ways to prepare.
Procedure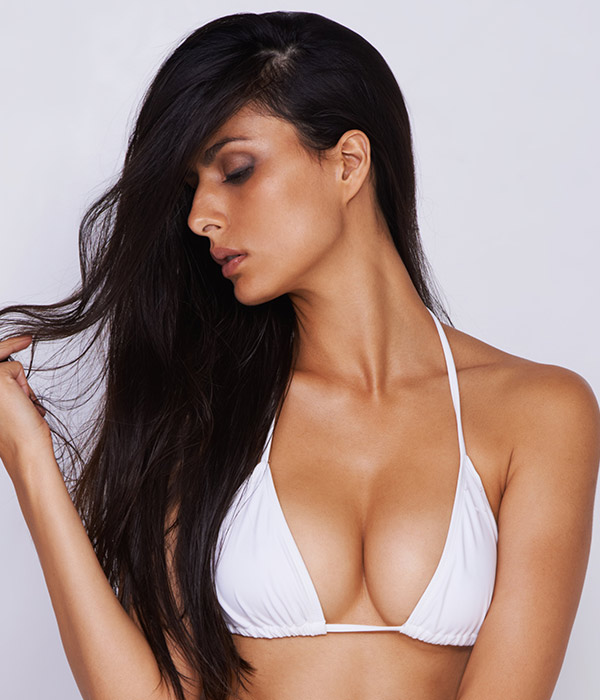 Once you've been administered the proper anesthesia, your procedure begins with liposuction of fat from your natural fat deposits, usually the abdomen and the inner and outer sides of the thighs. (1) This unwanted fat is liposuctioned away via a slim cannula to sculpt slimmer contours while leaving small, discreet entry points into the donor site. The fat is then processed in a centrifuge to isolate the clean fatty tissue that will be used for injections. Dr. Omidi will then strategically re-inject the fat into the patient's breasts to create naturally beautiful volume and achieve the desired shape. Not all fat will successfully establish itself in the breast, and so to avoid losing volume during your recovery, Dr. Omidi will intentionally inject extra fat into the breasts. Fat that doesn't take during the transfer is naturally absorbed by the body, and unfortunately, there is no way to predict how much of the transferred fat will meet this fate.
Recovery
After your breast augmentation, you'll be provided with specific post-op instructions in order to ensure the best results. You'll need a ride home after your procedure, and you may also need some assistance with daily activities during the first day or two of your recovery.
Within 2-3 days, your bandages will be able to be removed. Redness and bruising are common symptoms during this time, and swelling can last a few weeks.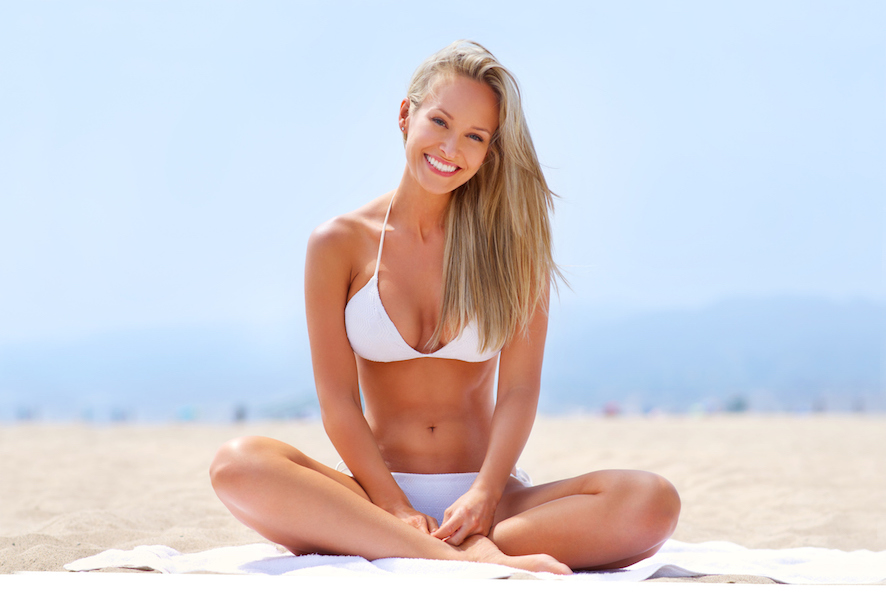 In addition to your healing liposuction sites, you will also need to be aware of the newly transferred fat, making sure you do not apply any direct pressure on the area for a minimum of two weeks.
Plan on taking a few days off from work in order to rest and recuperate. Swelling and slight discomfort may persist for 2-3 weeks following the procedure. And while breasts will appear larger, the final results occur in approximately six months, when the fat is permanently established in its new home.
Results
Fat transfer can achieve voluptuous, natural-looking results for those people who have enough excess fat and the desire to enlarge or re-volumize an area. A fat transfer breast augmentation can provide a natural-looking correction to imbalance breasts. Since liposuction and fat injections use thin cannulas, you'll be free of unsightly scarring and enjoying your fuller breasts and streamlined contours. Most results are long-lasting because the fat cells are recognized and accepted by the body, whereas fillers and implants have the chance of the body rejecting them. 
How Much Does a Fat Transfer Breast Augmentation Cost in Beverly Hills?
No two patients are the same, and the cost of your breast augmentation will depend on manyvariables, such as the extent of your liposuction. During your personal consultation, Dr. Omidi will provide you with an estimate for the cost of your breast augmentation and be able to answer any questions you have about the pricing and procedure. As a board-certified surgeon who specializes in breasts, Dr. Omidi understands the life-changing effect that breast augmentation can have and believes that every woman should be able to achieve her aesthetic goals. Financing options are available to patients that qualify. To learn more about Dr. Omidi and his practice, follow his blog.
FAQ
What is fat transfer augmentation?
Fat transfer augmentation is an autologous fat transfer procedure that removes fat from one part of a patient's body and then uses it to enhance another part of their body, like the breasts. 
References
Simonacci F, Bertozzi N, Grieco MP, Grignaffini E, Raposio E. Procedure, applications, and outcomes of autologous fat grafting. Ann Med Surg (Lond). 2017;20:49-60. Published 2017 Jun 27. doi:10.1016/j.amsu.2017.06.059
Salibian AA, Frey JD, Bekisz JM, Choi M, Karp NS. Fat Grafting and Breast Augmentation: A Systematic Review of Primary Composite Augmentation. Plast Reconstr Surg Glob Open. 2019;7(7):e2340. Published 2019 Jul 24. doi:10.1097/GOX.0000000000002340