Morpheus8
Conveniently located to serve the areas of Beverly Hills and Greater Los Angeles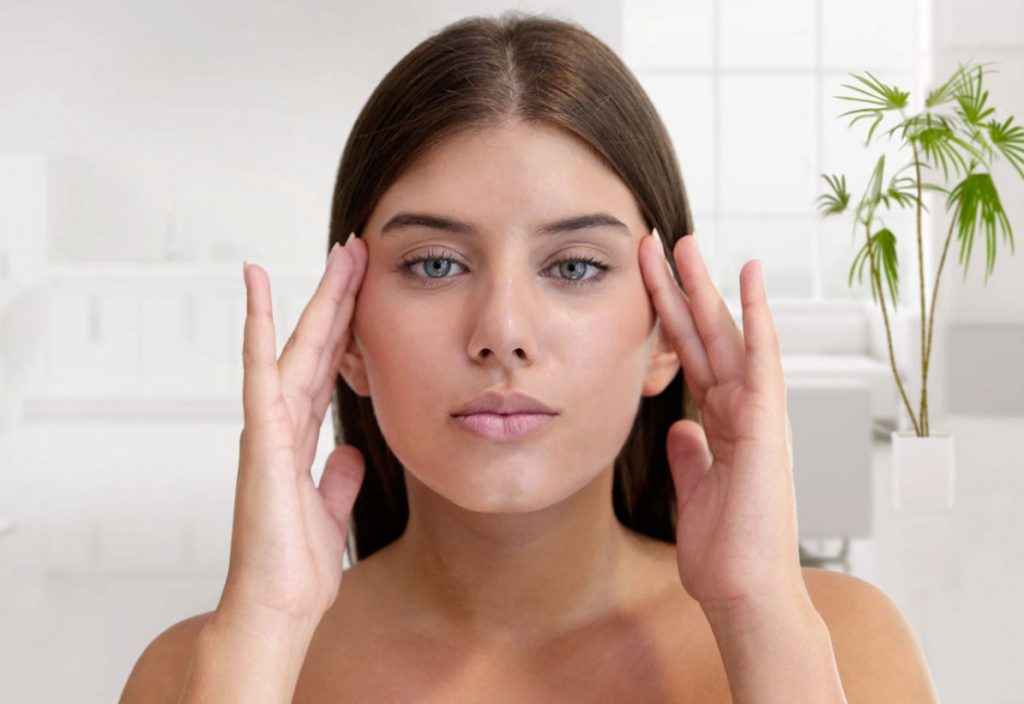 Morpheus8 is an aesthetic medical device that combines radiofrequency (RF) technology with microneedling to provide a minimally invasive treatment for skin rejuvenation, tightening, and remodeling. It delivers RF energy through tiny needles that penetrate the skin, stimulating collagen production, improving skin texture and tone, and reducing the appearance of wrinkles, acne scars, and other skin imperfections. Notably, this remarkable device has also proven effective in treating cellulite, attracting numerous patients in Beverly Hills eager to experience its transformative effects.
One surgeon who has become synonymous with groundbreaking technology and remarkable results is Dr. Michael Omidi. With his expertise and skill, Dr. Omidi is proud to offer Morpheus8 to his Los Angeles patients. To count yourself among the many devotees to this groundbreaking cosmetic procedure, call (310) 281-0155 to schedule a consultation. Dr. Omidi's scheduling coordinator can also be reached by filling out our online form for your convenience.
Discover your next favorite treatment for gorgeous skin and a killer body by keeping up with Dr. Omidi's blog.
About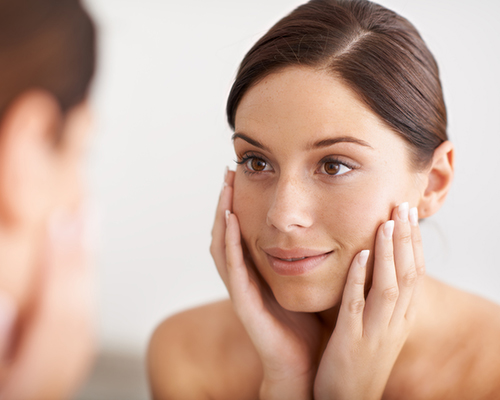 Radiofrequency (RF) technology has been widely employed in the field of medicine for more than 75 years, making it a commonplace tool in various medical applications. [1] RF involves using an electrical current that rapidly oscillates millions of times per second. This rapid oscillation creates vibrations and collisions among charged molecules, generating heat in the process. This heat is produced because the electrical energy encounters resistance in the tissue. Unlike lasers that use light energy to target specific pigmentation or skin types, RF energy is not dependent on these factors. Instead, it purely relies on the application of electrical energy to create heat, making it safe for all skin tones. [2][3]
When RF energy is applied to the tissues, the generated heat serves several purposes:
The heat promotes collagen remodeling and synthesis. [4] Collagen is a protein that provides structure and support to the skin and other tissues. By heating the tissues, RF technology stimulates the production of new collagen fibers and remodels existing ones, leading to skin tightening and improved elasticity.
The heat generated by RF energy can enhance blood circulation in the treated area. Improved blood flow brings essential nutrients and oxygen to the tissues, promoting healing and rejuvenation.
The heat from RF energy can cause the contraction of collagen fibers. This contraction helps to tighten and firm the skin, reducing the appearance of wrinkles and sagging.
Cellulite remodeling refers to the process of using radiofrequency technology to target and reduce the appearance of cellulite. [5]
Elevated Results
Morpheus8 offers the most profound fractional treatments among those on the market by delivering heat to subdermal tissue up to a depth of 8mm. The combination of microneedling with RF technology enhances the results by further stimulating collagen production and improving the absorption of RF energy, leading to more effective cellulite remodeling and skin tightening. Morpheus8 is truly an incredible machine!
What are the Benefits of Morpheus8?
The microneedles of the Morpheus8 system stimulate inflammation and promote a faster healing response, resulting in increased collagen production, reduction of stubborn fat deposits, and tighter, more supple skin. Patients can enjoy the following benefits:
Suitable for All Skin Types
Morpheus8 is suitable for individuals of all ages and skin types, including dry, oily, combination, or normal skin, offering a solution for anyone dissatisfied with their appearance.
Reduced Risk
As an outpatient procedure without incisions or surgical anesthesia, Morpheus8 is minimally invasive, resulting in fewer side effects and complications compared to surgery.
Faster Results in Fewer Treatments
Most patients experience noticeable results after the first Morpheus8 treatment, with further improvements seen over three months.
Increased Collagen Production
Morpheus8 boosts collagen production, helping to combat the natural decline in skin proteins due to aging. Annual maintenance treatments can preserve firmer skin and a more youthful appearance.
Diminished Fine Lines and Wrinkles
Morpheus8 effectively reduces the signs of aging, such as fine lines and wrinkles around the eyes, mouth, forehead, and other targeted areas of the body.
Lifts and Tightens Loose Skin
Morpheus8 acts as a non-surgical facelift, tightening sagging skin, reducing stubborn fat, and improving contours in areas such as the face, neck, arms, thighs, and bra line.
Minimized Scars, Discoloration, and Stretch Marks
Morpheus8 accelerates the skin's restoration process, reducing the visibility of scars, skin discoloration, and stretch marks. It improves skin elasticity and clarity.
Acne Treatment
Morpheus8 decreases oil gland activity and restores the skin's texture, making it beneficial for acne and inflammatory skin conditions. It also helps reduce acne scarring.
Consistent and Dramatic Results
Morpheus8 delivers uniform and consistent results by delivering heat energy deep into the skin, surpassing the capabilities of standard micro-needling treatments.
Improved Skin Condition
Morpheus8 is safe for use on various body areas, including the face, arms, neck, thighs, buttocks, and abdomen, to address wrinkles, lines, discoloration, jowls, and enlarged pores.
Minimal Downtime
Apart from temporary skin irritation, redness, soreness, and swelling, Morpheus8 requires little to no downtime for recovery, allowing patients to resume their normal activities quickly.
Candidates for Morpheus8
Morpheus8 is suitable for both younger and older individuals with all skin types and tones. Both men and women love their results after Morpheus8 treatment, especially those who prefer non-surgical alternatives to traditional facelifts or body contouring procedures. Morpheus8 offers minimal downtime, making it suitable for individuals who prefer treatments with limited recovery time.
Personal Consultation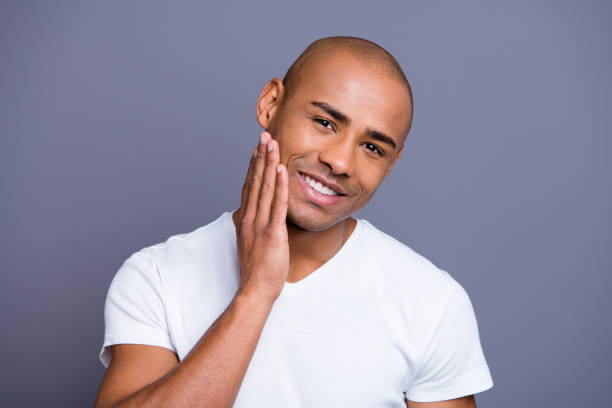 When you choose Dr. Michael Omidi for your personal consultation, you can expect a comprehensive and individualized approach to treatment. Dr. Omidi takes the time to listen attentively to your goals, ensuring a deep understanding of your unique aesthetic desires.
Dr. Omidi will conduct a thorough assessment of the state of your skin to determine what areas of the face and body Morpheus8 can deliver results to. He will utilize his expertise and experience to provide a detailed analysis and develop a customized treatment plan tailored to your specific needs. Dr. Omidi will explain the benefits, risks, and expected outcomes of the recommended procedures, allowing you to make an informed decision about your desired treatment.
With Dr. Omidi's compassionate and patient-centered approach, you can expect a warm and supportive environment throughout your consultation process. His dedication to delivering exceptional care and achieving outstanding results will leave you feeling reassured and optimistic about your aesthetic goals.
Schedule your personal consultation with Dr. Omidi and take the first step toward realizing your desired transformation. Call (310) 281-0155 today!
Preparing for Morpheus8
In the weeks leading up to your treatment:
Avoid sun exposure, including tanning beds, as well as spray tans to prevent skin damage that may affect the outcome of your procedure.
Discontinue the use of topical products containing Tretinoin (Retin-A), Retinols, Retinoids, Glycolic Acid, Alpha Hydroxy Acid, Vitamin C, or any other anti-aging products.
Avoid blood-thinning medications such as Aspirin, Motrin, Ibuprofen, and Aleve, and refrain from taking herbal supplements such as Vitamin E, Ginkgo Biloba, St. John's Wort, and Omega-3 capsules as they can also thin the blood.
Avoid consuming alcoholic beverages as they can increase the risk of bruising and interfere with the body's healing process.
In the treatment area, avoid bleaching, waxing, tweezing, or using depilatory creams
Apply sunscreen with UVA/UVB protection and an SPF of 30 or higher to protect your skin from harmful sun rays.
​​If you have a history of herpes or cold sores, it is necessary to take a course of anti-viral medication before and after the treatment.
The Morpheus8 Procedure
The procedure is designed to be as comfortable as possible, even with the deeper penetration of the needles. The use of sharp and fine needles ensures a painless experience without any tugging or pulling sensation on your skin. To further enhance your comfort, a topical numbing cream will be applied to the treatment area prior to the procedure.
During the treatment, you may feel a slight prickling sensation as the needles gently penetrate your skin followed by warmth as the RF heats the deeper layers of tissue. The advanced technology of Morpheus8 ensures that the heat delivery is controlled and consistent, providing uniform treatment and reliable results.
Your comfort is a top priority throughout the procedure, and Dr. Omidi will ensure that you feel at ease during the entire process.
Recovery After Morpheus8
The microneedle channels remain open for different durations, depending on factors such as the size of needles, depth of treatment, and energy used, typically ranging from 6 to 12 hours. It is important that patients maintain a clean environment around the treated area for at least this duration to promote proper healing and avoid potential complications.
Most patients can return to work the day after their session. Your skin may appear red and feel warm, similar to a mild sunburn, for up to one week. Some individuals may also experience minor swelling around the treated areas, which typically subsides within a day or two.
To support the healing process and maintain the health of your skin, use a good moisturizer and apply a broad-spectrum sunscreen.
Your Morpheus8 Results
Following a Morpheus8 treatment, you can expect a rejuvenated and enhanced complexion. Over the course of several weeks, the treatment stimulates the production of fresh collagen, which helps to restore volume and firmness to depleted skin contours. This leads to a more youthful and smooth appearance anywhere Morpheus8 was applied.
You will notice an improvement in the overall tone and texture of your skin, surpassing its initial condition. Additionally, a subtle lifting effect will be noticeable, accompanied by minimized skin laxity.
What is the Cost of Morpheus8 in Beverly Hills?
To obtain an accurate cost estimate for Morpheus8 treatment with Dr. Omidi, schedule a consultation. He will be able to assess your specific needs, discuss your treatment goals, and provide you with a personalized quote based on these factors. Reach his schedule coordinator at (310) 281-0155.
References