Morpheus8
Conveniently located to serve the areas of Beverly Hills and Greater Los Angeles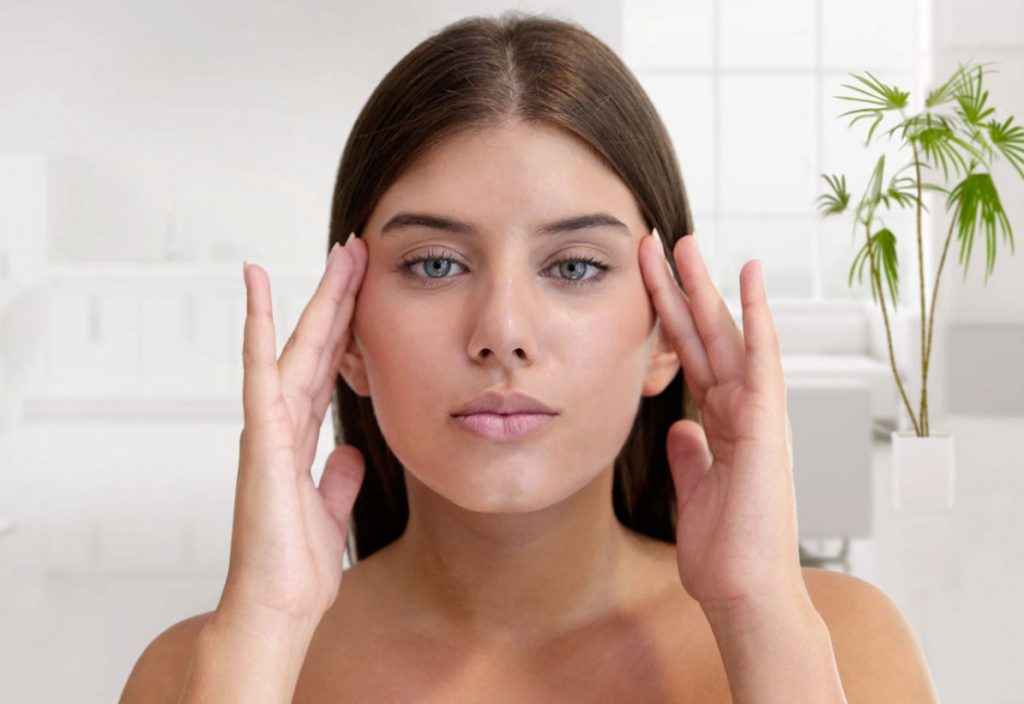 Morpheus8 is a relatively new yet exciting body contouring treatment that combines the use of fractionated radiofrequency and microneedling to restore youthful radiance to your skin.
Collagen and elastin are the key architects responsible for producing glowing, youthful-looking skin. Time, environment, sun exposure, genetics, and a whole host of other factors can impact our collagen and elastin quality. The Morpheus8 radio-frequency fractional treatments simply stimulate these two vital functions to improve skin elasticity and texture. Your result is healthier, vibrant, skin that is supple to the touch. To learn more about the facets of Morpheus 8, schedule a consultation with Michael Omidi, MD, FACS in the heart of beautiful Beverly Hills or you can call us at (310) 281-0155.
About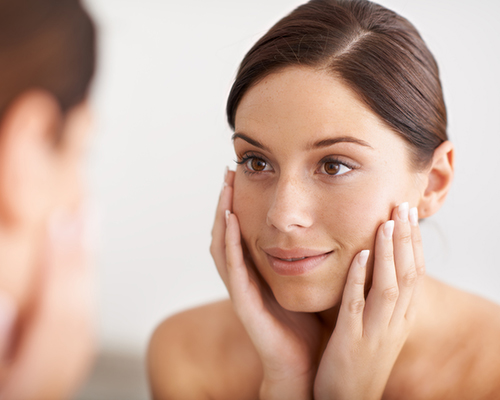 New safe and minimally invasive procedures are coming online at a faster pace than ever before to deliver great results without lengthy downtimes. Morpheus 8 treatment is no exception. The procedure is a type of treatment option that targets a fraction or portion of your skin at a time. This area is exposed to tiny zones of laser energy.[1] They go into the dermis to exfoliate this area and signal the production of collagen and elastin. This kicks off the remodeling and rebuilding process of the underlying support surface in the skin. The face, neck, and body can all be lifted and tightened. Not only that, Morphous8 is great at erasing wrinkles, lines, acne scarring, and uneven skin tone or texture.
Dr. Michael Omindi is a highly esteemed double board-certified plastic and reconstructive surgeon in the Southland. He performs the Morpheus8 procedure with a light, gentle touch that leaves patients with real, long-lasting results. It is a favored treatment that has minimal discomfort, faster recovery, and reduced symptoms for everyone seeking this treatment.
See how you can benefit from this exciting body contouring experience with a one-on-one consultation inside our opulent Beverly Hills offices.
Benefits
Morphueus8 has proven itself time again to be one of the fast-growing procedures in nonsurgical body contouring that leads to great, long-lasting results. [2] Its combination of microneedling and radiofrequency techniques achieves results beyond what either can do on its own. Patients raved on about how the procedure:
Increases collagen production
Firms and tightens skin
Reduces acne scar and stretch marks
Minimizes fine lines and wrinkles
Quick results with no downtime
Short treatment time
Safe and effective for all skin types/tones.
Candidates
Ideal candidates for Morpheus8 should be in good health overall and have a good outlook on what this treatment can offer. Patients should not smoke as this may create complications after your treatment. Those looking to firm up the skin in the following areas or conditions would make great candidates:
Face
Neck
Arms, underarms, and hands
Abdomen
Thighs and buttocks
Knees
Post-surgical scars
To make sure if you would benefit from Morpheus8, make time for a personal consultation at our office in Beverly Hills. Dr. Omidi and his medical staff are here to help.
Personal Consultation with Dr. Omidi
For over 15 years, Dr. Michael Omidi, M.D., F.A.C.S. has been practicing cosmetic procedures in the Greater Los Angeles area. Over this time, he has performed hundreds of procedures throughout the body with a meticulous hand, delivering superior results that are simply beyond reproach. He and his colleague Dr. Malcolm D. Paul, M.D., FACS are at your service to provide you with caring and passionate service.
We are sure you will have a good experience with us. Our office is just a few blocks away from the famed Rodeo Drive in the palm-tree-lined streets of Beverly Hills. Our city's high street not only represents the utmost luxurious haute couture, but it also represents a high quality that can't be seen anywhere else. Dr. Omidi and his team personify this greatly.
Upon arrival, we will go ahead and have you fill out a few patient forms. Once complete, we will whisk you away to our tranquil waiting rooms where our medical staff will ask questions about your medical history and medications you may take. Shortly after, you will meet Dr. Omindi who will spend as much time necessary to discuss your goals and concerns. He will examine your areas of concern thoroughly. Dr. Omidi will conclude with the development of your personal rejuvenation journey.
To embark on your quest for better-looking skin, make the first step and schedule an appointment with us. We also offer virtual consultations for those who can't make it to our offices.
In the meanwhile, you can read up on our bevy of services on our blog. We are very social. Tag us your results or react to your favorite procedure on our Instagram page.
Preparation
Given the nature of our non-invasive treatments, only a little prep work is needed on your part. Here are some things you can do beforehand to ensure a pleasant experience:
Avoid sun tanning or tanning salons 2 weeks before
Wear 30 SPF sunscreen if you are going to be in extended sun exposure
Hold off on topical ointments that irritate the skin 4-5 days before treatment
Temporary stop taking certain medications, supplements, and blood-thinning medications 1 week prior
Morpheus8 Treatment
You will feel relaxed and rested under our care. When you arrive, you will be whisked away to one of our relaxing treatment rooms. The process can take anywhere from 15-60 minutes to complete. Your treatment plan to firmer-looking will take on the follow following steps:
Dr. Omidi will apply a numbing cream to the treatment area to ensure your comfort and safety.
He will begin by rolling the device over the treated area. As it moves through the skin surface, micro-pins will penetrate the skin. This induces a planned injury which causes collagen production. The device when then deliver fractional radiofrequency energy to the deeper layers of the skin that will help repair the skin
Recovery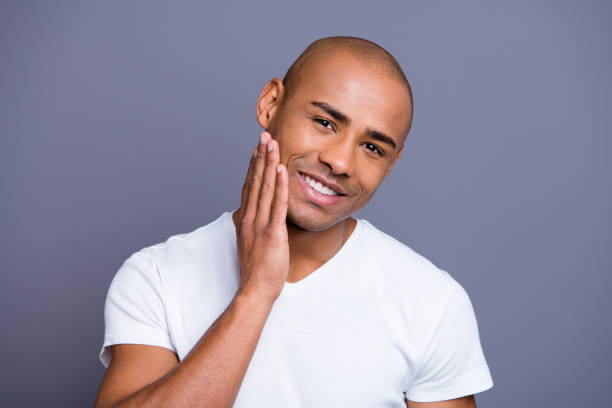 Since no downtime is needed, you can go about your business as normal. Make sure to protect your skin driving the first 24 hours following your session. Stay out of direct sunlight and refrain from strenuous activities such as exercise. Expect some redness, swelling, and tight skin for about 3-5 days. Some patients may notice flaky or peeling skin. This is a normal reaction and should dissipate within a week. Patients should also not apply sunscreen or any other facial creams within the first 24 hours of their session. Please wait 48 hours to apply makeup. Dr. Omidi may instruct you to apply healing cream or lotion for a specified time.
Results
Some results may be visible in about 5-7 days; full results may unravel themselves in 1-3 months. In this time, your collagen will remodel itself. Studies have resoundingly shown that Morpheus8 is a safe and effective treatment that promotes the production of collagen and elastin production and restores optimal blood supply to the skin.[2] Patients may require 2-3 sessions to achieve optimal results. 
Cost of Morpheus8 in Beverly Hills?
At your consultation, Dr. Omidi will provide you with a customized price after reviewing your situation and ideal outlook and expectations. The final cost depends on a variety of factors that are unique to each individual. Give us a call for questions about finances and payment structures. We encourage you to take advantage of our occasional specials for additional savings.
Corresponding & Complementary Procedures
Dr. Omidi offers additional rejuvenation services that restore the skin to its formal youthful and relaxed state. You may be interested in:
Botox
Botox is one of our non-surgical procedures. It is a highly regarded and effective treatment for smoothing out wrinkles and fine lines in the face. Dr. Michael Omidi recommends this treatment to patients looking for a rejuvenated and natural, youthful look.
Facelift
Patients looking for a comprehensive makeover will find a facelift a good approach to treating wrinkles and sagging skin in the face and neck caused by the onslaught of aging or massive weight loss. The results give a visible and lasting refreshed look and a rejuvenated appearance.
FAQ
How many sessions will I need?
The number of sessions will depend on your specific needs. Acne and extensive treatments may require about 4 sessions. Skin tightening may take anywhere from 1-6 sessions to achieve optimal results.
What is fractionated radiofrequency?
Fractional radiofrequency (RF) treatments employ their energy in a grid-like pattern. It directs energy deep in the skin without damaging other areas. RF energy is effective in treating mild to moderate acne scars and skin laxity.
References
Dayan, E., Chia, C., Burns, A. J., & Theodorou, S. (2019). Adjustable Depth Fractional Radiofrequency Combined With Bipolar Radiofrequency: A Minimally Invasive Combination Treatment for Skin Laxity. Aesthetic Surgery Journal, 39(Supplement_3), S112–S119. https://doi.org/10.1093/asj/sjz055
Iriarte, C., Awosika, O., Rengifo-Pardo, M., & Ehrlich, A. (2017). Review of applications of microneedling in dermatology. Clinical, Cosmetic and Investigational Dermatology, Volume 10, 289–298. https://doi.org/10.2147/ccid.s142450
Mehrabi, J. N., & Artzi, O. (2020). Fractional radiofrequency based combinations for augmented skin rejuvenation results. Dermatological Reviews. https://doi.org/10.1002/der2.8