Breast Augmentation
Conveniently located to serve the areas of Beverly Hills and Greater Los Angeles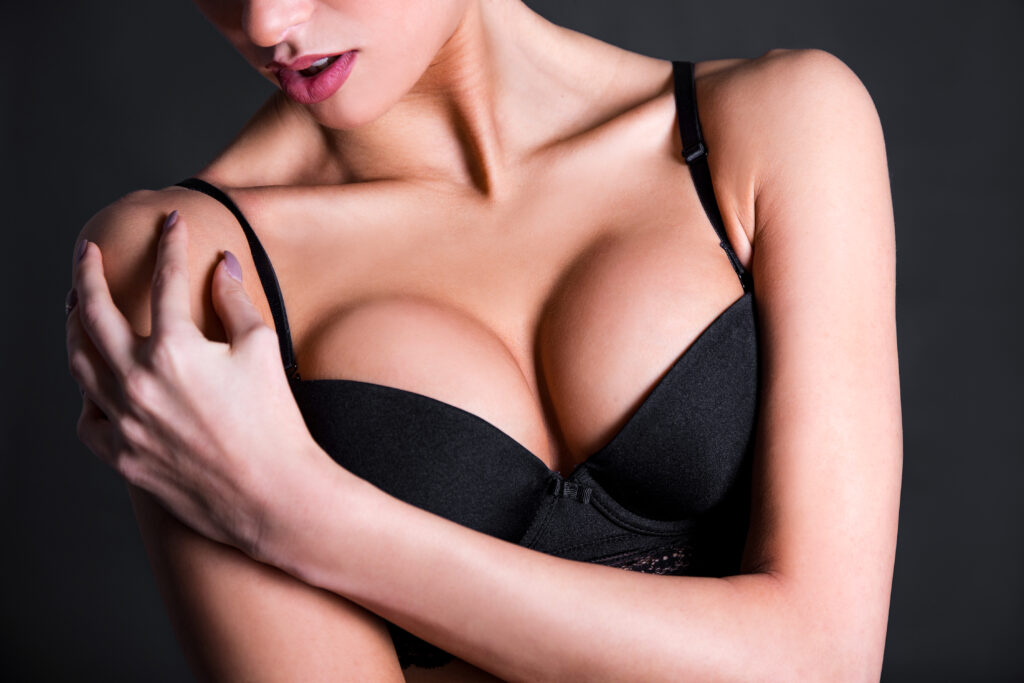 Dr. Michael Omidi is a board-certified plastic surgeon serving patients in the Greater Los Angeles area, Beverly Hills, Apple Valley, and the Inland Empire. A top expert in breast augmentation in Los Angeles, he maintains certification in both plastic surgery and breast surgery (General Surgery – American Board of Surgery).
What is a Breast Augmentation?
Breast augmentation is one of the most popular procedures for patients desiring greater fullness in the top portions of the chest area.
Clinically known as mammoplasty, this treatment can enhance the size of your breasts, provide a more balanced figure, create a perkier bosom, fill out deflated breasts after breastfeeding, correct asymmetries, and boost your self-image. A top expert in breast augmentation, Dr. Michael Omidi maintains certification in both plastic surgery and breast surgery. He utilizes a variety of implants for breast augmentation and can also perform the procedure using fat transfer.
Breast Augmentation Before & Afters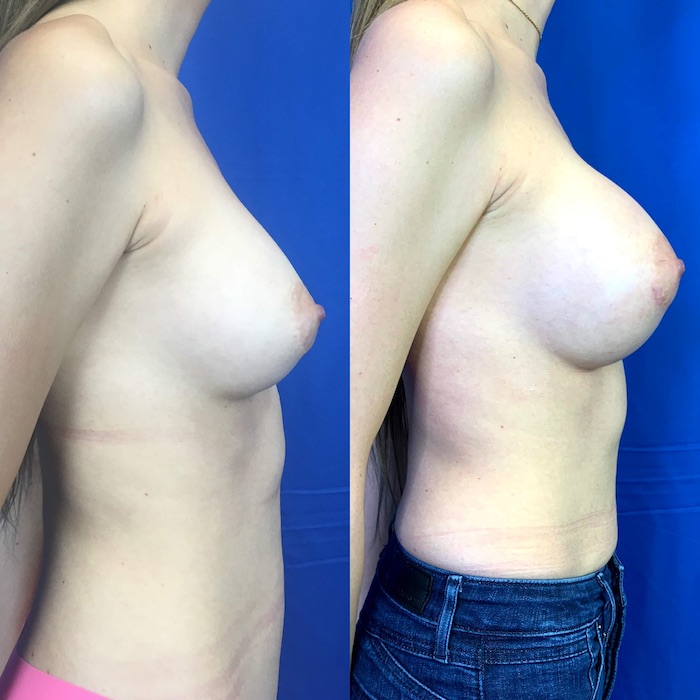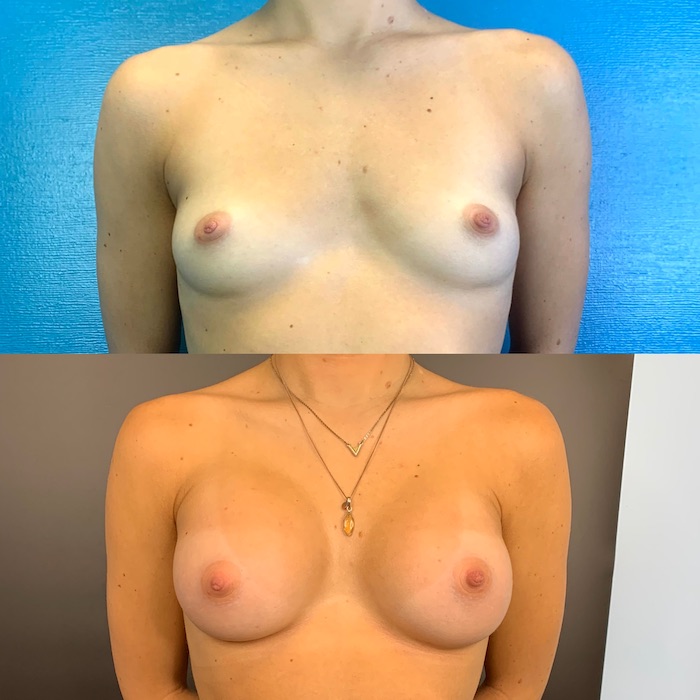 View More
Are you the Right Candidate for Breast Augmentation In Los Angeles?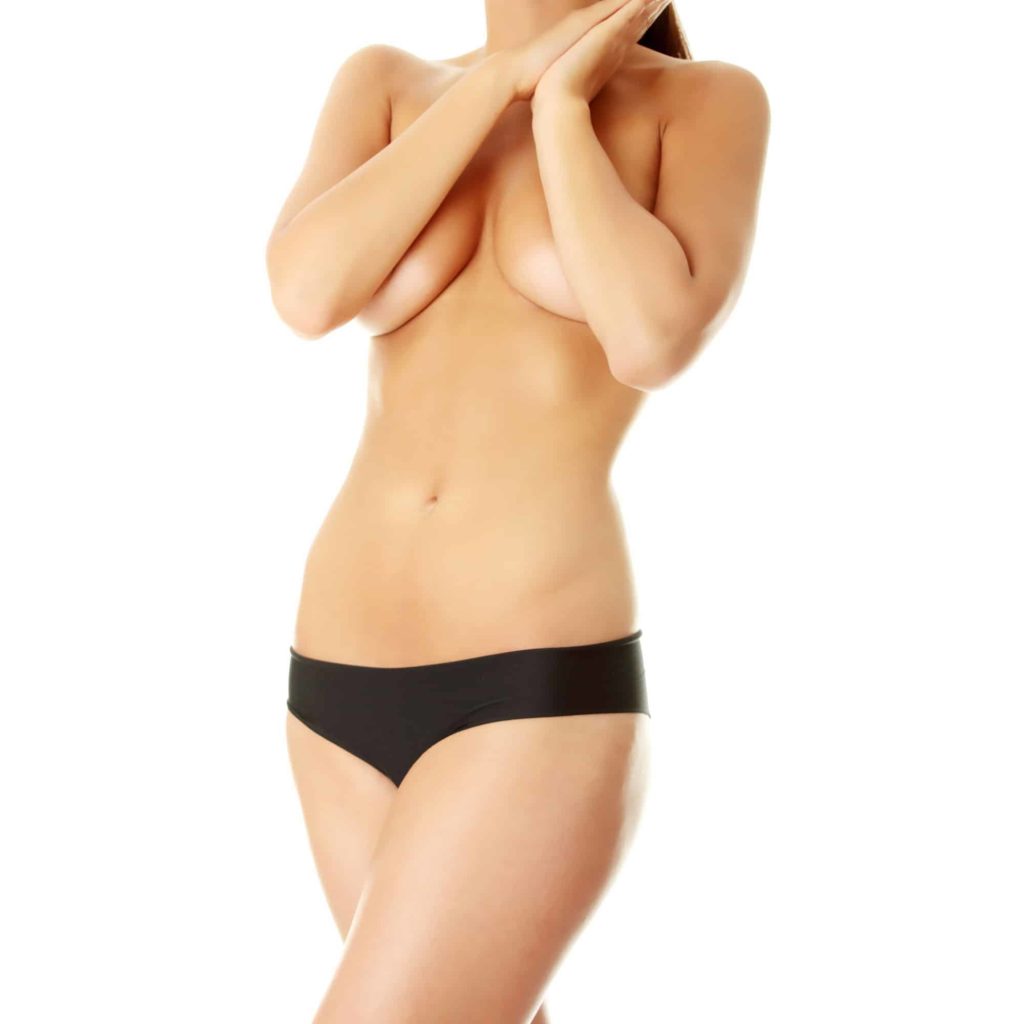 While breast augmentation remains one of the most requested plastic surgeries, not all female patients share the same reasons for desiring this procedure. In many cases, potential breast augmentation candidates have always felt that they could benefit from a more voluptuous profile. In other cases, patients seek to correct asymmetrical breasts by making them look more balanced. In addition, numerous female patients come in to restore a fuller breast volume they once had but lost due to pregnancy or nursing. In addition, while weight loss programs can give you that slender form you always wanted, they can also have the unfortunate effect on deflating your bust. In this instance, breast augmentation will allow you to complement a newly-gained slim figure with rounder and fuller breasts. Lastly, breast augmentation can be performed concurrently with breast reconstruction for patients who have had breast cancer surgery. By relying on quality implants or fat transfer, Dr. Omidi will restore your breast to a size as close to the preoperative state as possible.
Fuller and perkier bust
More balanced figure
Restored volume following pregnancy and breast feeding
You are seeking a more balanced figure
Correction of asymmetry
Reconstruction after breast cancer
Boost in self-confidence
Wearing clothes that accentuate a fuller silhouette
Fat Transfer Breast Augmentation
Also known as natural breast augmentation, fat transfer breast augmentation will enhance your breasts without the use of implants. This procedure utilizes liposuction to collect fat from the patient's body and transfer it to the breasts. Fat transfer breast augmentation offers the following benefits:
More natural-looking results than with breast implants
Reduces the risks associated with artificial implants
Fat originating from your body is less likely to be rejected
Faster recovery and less scarring
Liposuction has the added benefit of contouring other areas of your body
Combining Breast Augmentation with Other Procedures
Dr. Michael Omidi can perform breast augmentation on its own or in conjunction with other procedures. When combined with a tummy tuck and liposuction, it forms part of a comprehensive procedure known as Mommy Makeover. This treatment effectively restores the before-pregnancy appearance by creating a youthful-looking body contour, flat stomach, and well-rounded breasts.
Mommy Makeover is an extensive procedure that may take 4 to 6 hours to perform.
It is considered safe, however, when performed by a qualified and board-certified surgeon. Furthermore, combining breast augmentation with other treatments has the benefit of eliminating additional downtime. For instance, Mommy Makeover patients can undergo the same recovery period for breast augmentation, tummy tuck, and liposuction. As a result, you can enjoy one of the most comprehensive makeover treatments available without having to take time off work for multiple procedures.
What Type of Augmentation is Right for You?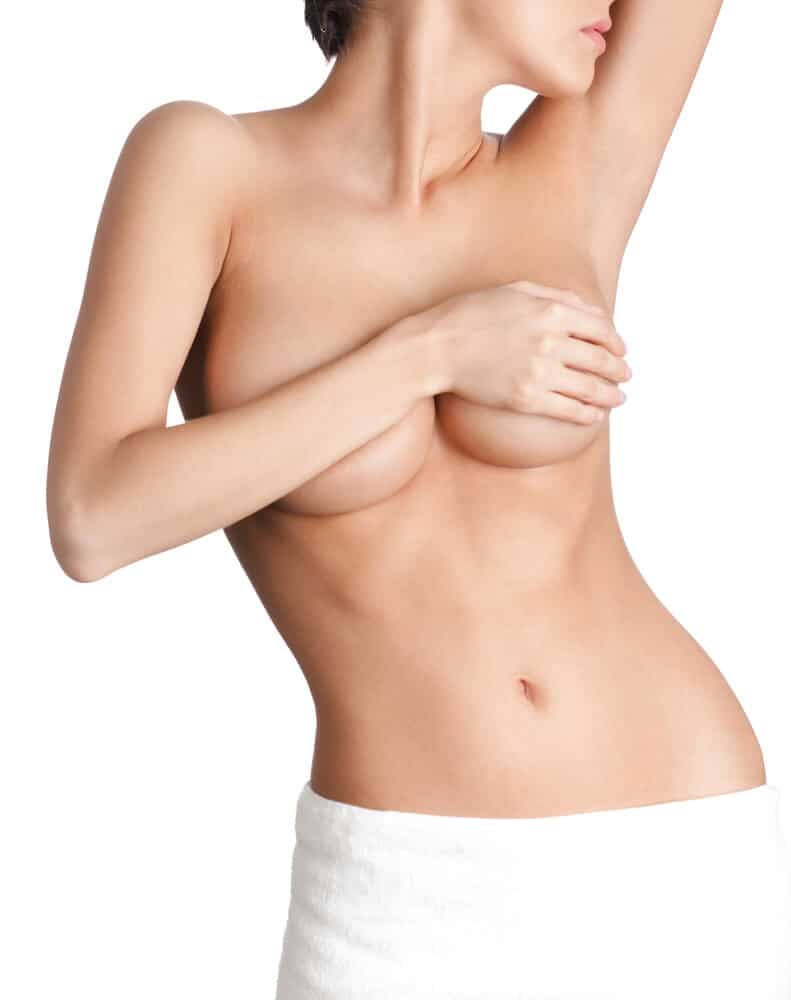 In order to better understand your personal reasons for desiring breast augmentation, Dr. Omidi will carefully assess your needs during the initial consultation to determine the type of breast implants most suited to achieving your breast enhancement goals. Depending on your body type and taking into account your expectations, he will offer you breast augmentation with either saline implants, which are most popular, or silicone implants, which were recently approved by the FDA. For the ultimate in natural look and feel, you may opt for the gummy bear breast implant, a cohesive silicone gel implant that has revolutionized breast augmentation. No matter what option you choose, your implants will not degrade or disintegrate, yielding results to last a lifetime.
Saline implants
Filled with a sterile saltwater
Offer a firmer feel
Require smaller incisions
Less expensive than other types of implants
Silicone implants
Filled with silicone gel
Offer a more natural feel comparable to real breast tissue
Low risk of rupture
Cohesive gel ("Gummy bear") implants
Filled with thicker silicone gel
Create a natural breast appearance in both shape and feel
Stay in place without shifting
Scheduling a Consultation with Dr. Michael Omidi
Dr. Michael Omidi is known to dedicate a substantial amount of time to an in-person examination so as to better evaluate the imperfections in need of revision. A firm believer in building a close personal rapport with his patients prior to surgery, he insists on giving each prospective patient enough time to present reasons for desiring breast augmentation and then going over every step involved in this procedure.
A consultation allows Dr. Michael Omidi to carefully assess your needs and discuss your desired results.
He will spend as much time as necessary to determine which treatment options are best for you.
Omidi will make sure that you have realistic expectations for breast augmentation results.
You will discuss any prior medical conditions or drug allergies.
Omidi will provide detailed recommendations concerning the postoperative care.
What to Expect During Surgery
While striving to realize your vision of ideal breast augmentation results, Dr. Michael Omidi will make sure that your expectations are realistic. For instance, you can expect breast augmentation to enhance the size and shape of your breasts or correct breast imbalance, giving you the desired breast volume and a fuller profile. You should keep in mind that this procedure will not lift sagging breasts or bring them closer together. In order to achieve the latter effect, Dr. Omidi recommends combining breast augmentation with a breast lift to give your bust a youthful, perky, and natural appearance.
Getting Ready For Breast Augmentation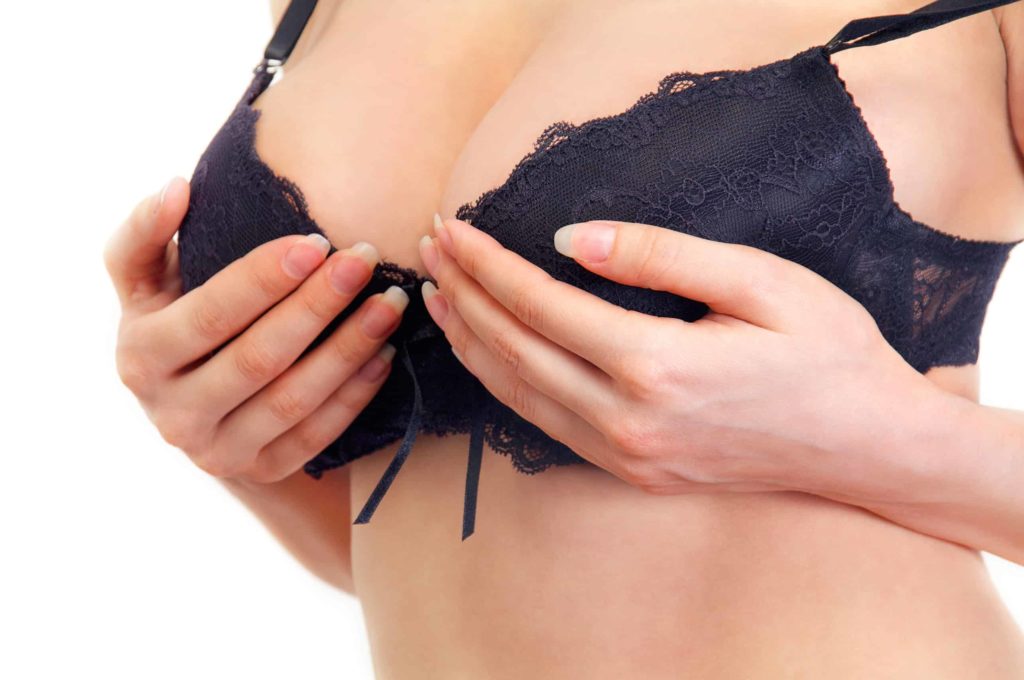 Dr. Michael Omidi will instruct you to stop smoking and avoid medications that may contribute to increased bleeding during breast augmentation. The day before surgery, you should take care not to drink or eat anything after midnight. On the morning of surgery, take a prescribed nausea medication with a small sip of water and avoid wearing makeup or perfume.
Breast Augmentation: The Procedure
On average, breast augmentation lasts only one to 1.5 hours. A renowned expert in minimally-invasive procedures, Dr. Michael Omidi strives to keep scars as inconspicuous as possible. He follows the minimal incision technique that consists of the following steps:
Anesthesia: Experienced anesthesiologists or CRNAs will use anesthesia for your safety.
The incision: Dr. Michael Omidi will take care to make the smallest incision possible and give you the best closure.
Choosing the approach: Dr. Michael Omidi provides every technique such as the trans-axillary (armpit), trans-umbilical (belly button), from the nipple, or under the breast.
Implant Position: Placing implants under the muscle has many advantages. Dr. Michael Omidi will discuss if this is the best option for you.
Minimizing complications: Dr. Michael Omidi uses the no-touch technique along with the Keller Funnel to maximize sterility and results.
Closure: Dr. Michael Omidi will use a special closure technique with very fine sutures in multiple layers. The incision lines will fade and improve over time as you heal.
Recovery
On the day of the procedure, you should make arrangements for someone to drive you home after surgery. If you are unable, please notify Dr. Michael Omidi in advance so that his staff may prepare an after-care facility for you to stay overnight. You may return to work or school in 3 to 7 days after the procedure. During the first week after surgery, your breasts will be supported by bandages or surgical bra, Refrain from strenuous exercise and get plenty of rest during this period. Dr. Michael Omidi a breast augmentation in Los Angeles specialist and his staff will follow up after the procedure to ensure that you are going through a smooth recovery process. If necessary, they will prescribe medications to relieve any mild discomfort.
The Cost and Financing Options
The cost for breast augmentation may vary from patient to patient depending on various factors. We guarantee that our pricing will always be competitive with that of other local providers furnishing equivalent services. We provide excellent financing options, and discounts for multiple procedures are available. If you are ready to change your life and transform your appearance, schedule a consultation online or call us at 310-919-0628 for more details about procedures and pricing.
FAQ
What happens if I get sick right before surgery?
The first thing to do is to alert your plastic surgeon right away. Catching a minor cold will not necessarily prevent you from having breast augmentation done. In such cases, it helps to consume plenty of water and proceed with your plastic surgery as planned. If you have a fever or cough, however, I would advise postponing the procedure until you get better. Your condition may worsen under the stress of general anesthesia and your fever may further exacerbate your recovery process.
Do I need to sleep on my back after breast augmentation?
Yes, your sleeping position may affect your results and even cause deformation or shifting of the implants. To prevent any potential complications, you should strive to sleep on your back for 3-4 weeks after surgery. After that time, your implants will settle in and not shift due to a sleeping position.
How long does swelling last after breast augmentation?
Most patients experience some degree of swelling after plastic surgery. Swelling is considered normal and typically resolves on its own in the course of the healing process. It usually begins to subside at 2 weeks after surgery and takes 3-4 to resolve. In some cases, it may take 6-12 months for residual swelling to disappear completely.
Should I massage my breasts during the recovery period?
Each plastic surgeon will have particular guidelines for your recovery process. Nonetheless, most will agree that massaging does little to speed up healing or improve the results of your breast augmentation. You may, however, benefit from implant movement exercises that resemble massage. This practice will help you maintain the submuscular pocket that contains the implant larger than the implant itself, reducing the risk of capsular contracture.
Do I need to wear a surgical bra after breast augmentation?
A surgical bra is not essential to successful recovery and will not impact your final results. However, I recommend wearing it to patients seeking extra support and comfort during the healing period.
When can I go back to the gym and resume exercise?
The rule of thumb is that you can resume exercise in about 2 weeks after breast augmentation in Los Angeles. At this stage, however, I would recommend restricting your training to light cardio, elliptical, or stretching exercises. You may proceed to more vigorous forms of physical exercise at 4 weeks after surgery. When in doubt, you should always consult your plastic surgeon.
Should I have breast augmentation done before or after pregnancy?
You can safely get pregnant following your breast augmentation, knowing that this procedure will not affect your ability to breastfeed. Furthermore, while pregnancy may negatively impact the appearance of your breasts, this might happen regardless of whether you have breast implants or not. Nonetheless, I would recommend having your procedure done after pregnancy, if possible. This way, you can take into account the effect of pregnancy and breastfeeding on the shape and size of your breasts. You may also choose to combine breast augmentation with a breast lift or perform it as a part of a mommy makeover to restore your before-pregnancy appearance.
How is breast augmentation different from a breast lift?
Unlike breast augmentation, a breast lift will not increase the size of your breasts. This procedure is typically used to enhance the shape of sagging, drooping, or uneven breasts. It can also reposition the nipple and reduce oversized areolas for a more aesthetically pleasing result. A breast lift can be combined with breast augmentation to achieve fuller, perkier, and larger breasts.