Chin Surgery (Mentoplasty)
Conveniently located to serve the areas of Beverly Hills and Greater Los Angeles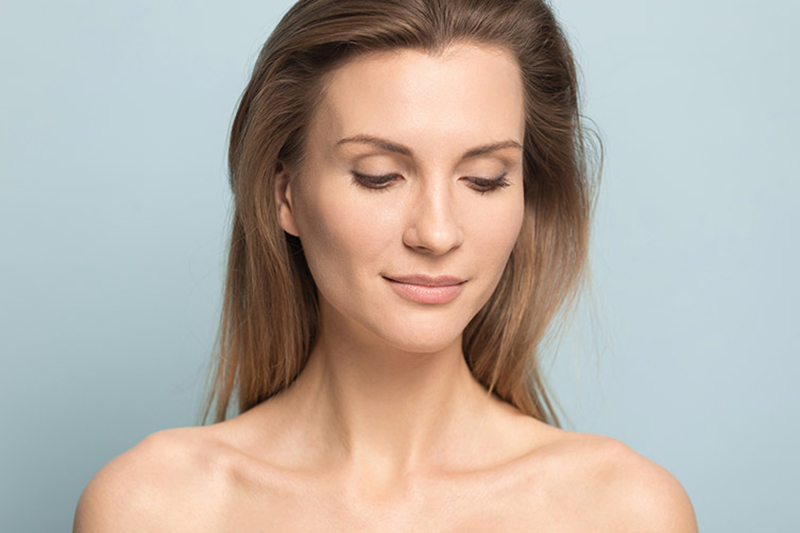 Chin surgery, also known as mentoplasty and genioplasty, is a surgical procedure that enhances the appearance of the face by reshaping the chin with either an implant or bone reduction. Many attributes of the face lie solely within the chin. Its placement in the face develops character and maturity. Any adjustments to it can improve the appearance, proportions and synchronicity of other facial features. Chin surgery can correct large chins that stick out or improve the presence of a receding or subtle chin. Improvements can have tremendous benefits and can boost self-confidence to new levels. To address concerns about the shape and contours of your chin, consider a mentoplasty with Dr. Michael Omidi, M.D., F.A.C.S, and Dr. Malcolm D. Paul, M.D., FACS. Our state-of-the-art surgical offices proudly serve Beverly Hills and the greater Los Angeles area. Schedule a consultation with us or call (310) 281-0155.
Before and After Photos
What Is Chin Surgery?
Chin surgery simply gives you a distinguished, flattering jawline by reshaping the lower contours of your face. The exact method of reconstruction is determined by the extent of your aesthetic goals. At your initial consultation, Dr. Omidi and his surgical team will determine your pathway to a new jawline that is suited for you.
Chin Reduction
Patients wishing to reduce a prominent or over projected chin should find satisfaction with reduction surgery. This surgery makes dramatic improvements to the contours and dimensions of the jawline. Dr. Omidi will skillfully enter the lower jawbone and craft it to better suit your face. After which, excess bone is removed and the chin contours are altered to specifications defined by the surgical staff. In some cases, patients may be recommended a mentoplasty to change the configuration of the mouth. This is to resolve issues of chewing or help the teeth align better together. [1]
Chin Augmentation
Conversely, an augmentation is performed on patients who need an added boost to their chin. This is done by placing an implant that goes directly on the bone. A small incision is made inside the mouth or underneath the skin of the chin. Implants are the preferred method of adding volume to the lower portion of the face.
Benefits
Chin augmentations are a customized procedure that offers patients a newfound sense of confidence with a profile that works for them. It eases insecurities and other inconveniences that go along with chin misalignment. Along with a better profile and confidence, patients say a the augmentation surgery:
Produces attractive triangular shape to the jawline
Adds flattering chin dimensions
Minimizes the appearance of jowls or a double chin
Brings balance to the nose and chin
Strengthens underdeveloped chin
Dr. Omidi will discuss your specific goals and concerns at your private consolation to determine if a mentoplasty is right for you. Come see us at our Beverly Hills office or please call (310) 281-0155.
Candidates
Chin surgery is a highly individualized procedure that creates life-altering results for patients looking to change their appearance and regain confidence. Patients in good health who want to to alter the shape, size, or declination of their chin will make great candidates. Other criteria for patients include:
Have realistic expectations
Are a nonsmoker
Unhappy with the overall look of the chin
If you are considering surgery, then take the first step on a brand new appearance and schedule an initial consultation at our Beverly Hills office. Our friendly staff members will guide you through every step of the way.
Personal Consultation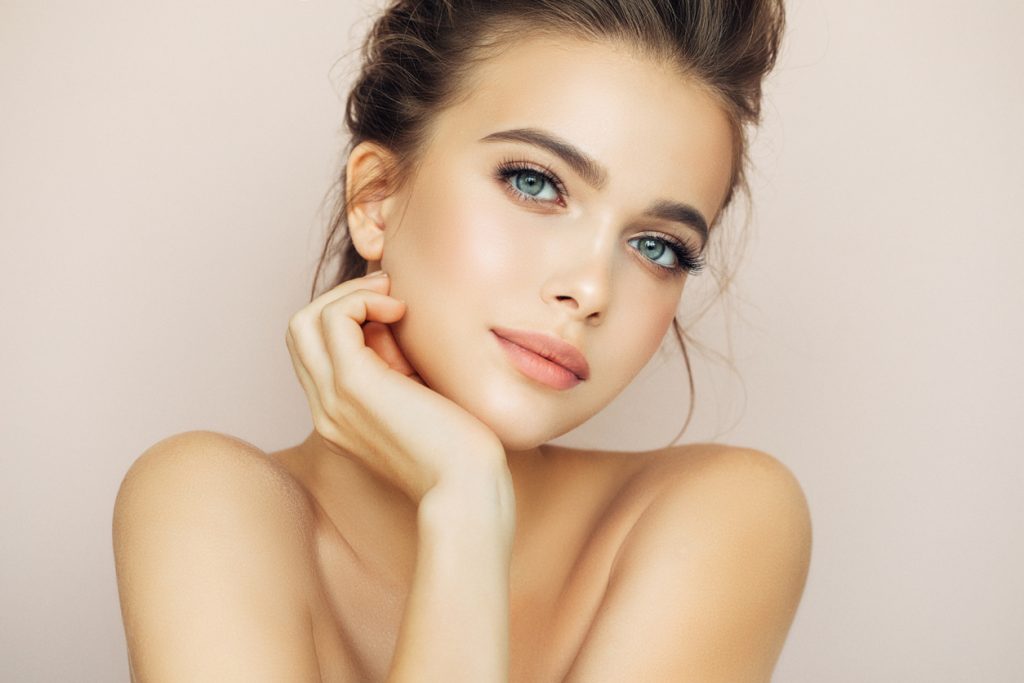 Our ultra-modern offices situated near the famous Rodeo Drive offers patients an oasis of self-improvement. Dr. Michael Omidi, M.D., F.A.C.S. is a double-board certified plastic surgeon who has performed thousands of procedures in the span of 15 years. He and caring staff have worked their way as the most respectable plastic surgical practice in Beverly Hills. Dr. Omidi has been ranked the number one plastic surgeon in Beverly Hills for three consecutive years. He is truly committed to enriching the lives of others including children, animals, and people living in poverty through his numerous charitable organizations.
During your consultation for chin surgery, Dr. Omidi will have friendly and compassionate conversation about your condition and your ideal aesthetic goals. He will inquire about your medical history and current medications. After an examination, he will take photographs to get a better understanding of how the procedure can work for you. Once complete, he will develop a customized treatment plan. Take the first step and schedule a consultation at our office. We also offer virtual consultants for individuals with a busy schedule. To look at a current list of procedures and services we offer, check out our blog.
Preparation
At your consultation appointment, we will discuss how to best prepare for the surgery and ensure the best experience possible. Dr. Omidi and his staff will give you detailed instructions that will be tailored to your needs and medical history. You will be asked to stop smoking before surgery to avoid complications. Certain blood-thinning medications may also need to be stopped to promote optimal circulation. [2] Avoid taking aspirin and anti-inflammatory drugs as they may cause bleeding. The day before your procedure, you should wash your hair thoroughly to minimize infection. Get a good night's rest and sleep earlier than usual.
Procedure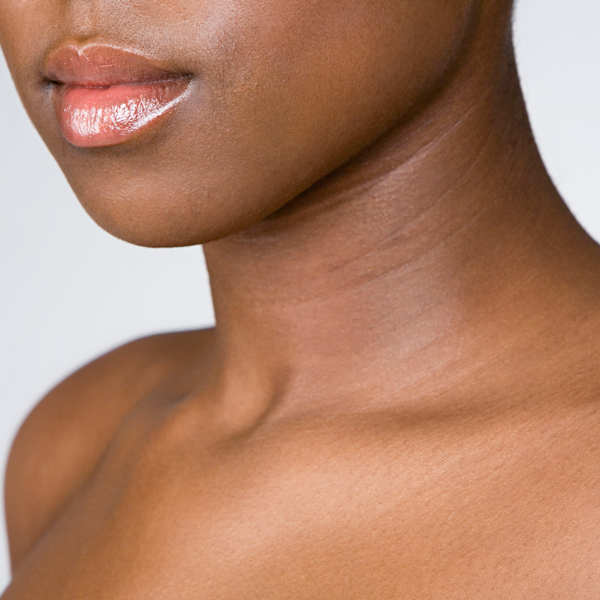 We want you to have a comfortable experience during your procedure. As such, you will be relaxing comfortably to maximize comfort. Chin augmentation is a customized procedure and your pathway to a new facial feature can be performed with implants or through surgical lengthening of the bone. When inserting the chin implant, we carefully conceal an incision along the interior of the mouth, just under the lower lip or beneath the chin. A pocket is then created over the chin and the implants are set in place.
Patients wanting the improvements of chin angles will have a different experience. The chin bone is separated, moved forward, and surgically reattached. [3] In other cases, the bone placed from other areas is sculpted and attached to create a prominent chin. Some patients may benefit from chin reduction surgery to reduce the appearance of a contoured lower jaw. For this procedure, the bone is reduced or reshaped using a surgical instrument.
Once the chin is repositioned and altered to the specific dimensions, the incision will be closed by using sutures, skin adhesives, or tapes. [4] Incisions made will leave minimal scarring while ones made in the inner mouth will be completely hidden.
Recovery
Be sure to have a loved one or trusted friend drive you home and care for you the first day after surgery. After chin surgery, bandages will cover all external incisions. The typical recovery period is about 7-10 days. In that time, we advise patients to refrain from strenuous activity and unnecessary sun exposure. [5] Mild swelling can last up to 3 weeks. Discomfort after surgery can be managed with prescribed medication if necessary.
You will need to sleep on your back with your head elevated for 1-2 weeks after surgery to help control swelling and let your incisions heal. Results may take up to 1-3 to show when swelling has subsided.
Results
You may not be able to see results right away as they may be hidden with swelling. Allow for 1-3 months to pass for swelling and redness to subside. That's when your new chin will start to emerge. After surgery, you may notice an overall improvement in the symmetry of your facial features. Whether you are looking for a smaller or stronger jawline, the procedure will truly deliver a transformed appearance.
Cost
The true cost will depend greatly on the extent of your condition and the operation. During your consultation, we will discuss your financial options to make sure your ideal face is attainable. Dr. Omidi and our helpful team are proud to offer patients affordable payment options. We accept most major credit cards and payment plans. Check out our financing page for easy ways to fund the surgery. Be sure to look at our specials page to take advantage of lucrative savings.
FAQ
Is chin surgery safe?
Facial surgery is a delicate and precise operation that deserves attention to detail. Dr. Omidi and his staff have your best interest at heart. His track record is no match and his impeccable commitment to safety is like no other. 
References