Thigh Lift
Conveniently located to serve the areas of Beverly Hills and Greater Los Angeles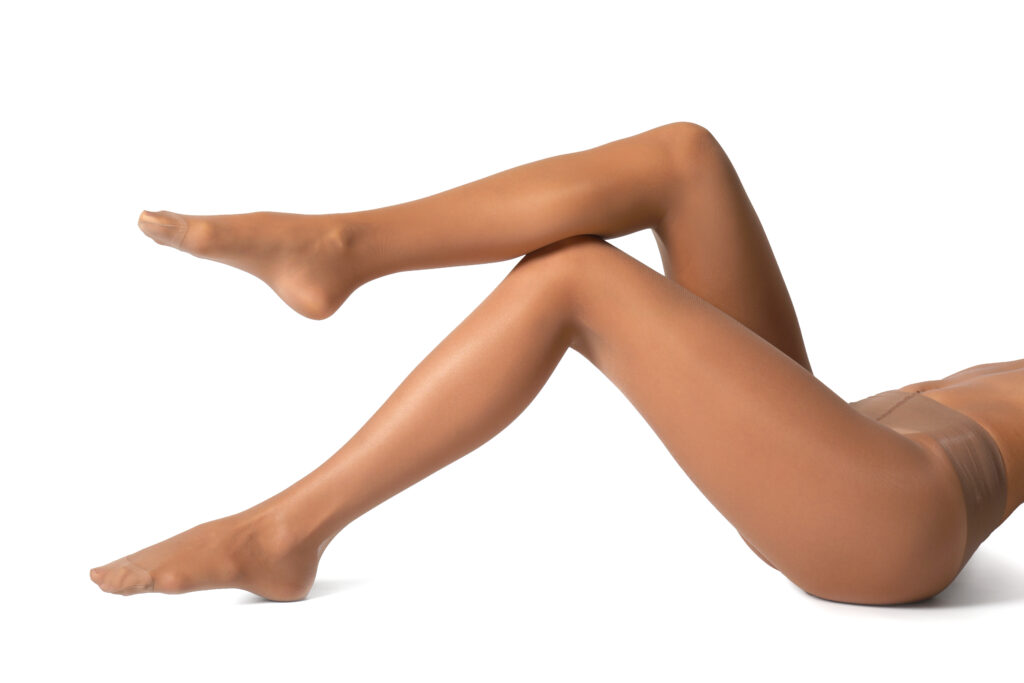 A thigh lift, or thighplasty, is a cosmetic procedure that reshapes the thighs by removing excess skin and fat that is present after a period of major weight loss. The procedure works to smoothen the skin, and create a rejuvenated look in the legs. Sometimes, diet and exercise may not be able to take care of the excess skin and fat that is present after a period of weight loss, so surgery may be required to firm up the legs. Many patients combine a thigh lift with liposuction for maximum body contouring. 
See what a thigh lift can do for you by visiting us at our Beverly Hills office. To learn more about Dr. Michael Omidi's proven thigh lift procedure, schedule a consultation online or call us at (800) 310-7000.
Before and After Photos
All About the Medial Thigh Lift Procedure
Patients that go through massive weight loss often are left with a stubborn and unsightly amount of excess skin around the abdomen, thighs, and arms. A thigh lift procedure addresses the inner (sometimes outer) thighs, tightening the skin and removing fat to create a more aesthetically pleasing shape.
Thigh Lift Procedure Techniques
A horizontal thigh lift is a surgical procedure using incision sites in the groin to remove skin and fat that may cause irritation and rubbing. The inner tissue of each thigh is sutured in a more structured manner, allowing for the shape to be contoured. Then excess skin is removed and the thigh is sutured carefully to preserve the shape of the thigh.
During a vertical thigh lift, the incisions are placed down the inner thigh in a way that is easily concealable from a front view of the body. They are elliptical, allowing Dr. Omidi the room to suture the tissue and skin after the removal.
For patients with redundant excess tissue all around the thigh, a combination of horizontal and vertical thigh lift incisions are used to remove enough unnecessary tissue to achieve the best result. This usually results in an upside down "T" or "L" shaped scar on the inside of the thigh. This version of the surgery usually requires the use of liposuction to help safely remove fat from the area. Liposuction also allows Dr. Omidi to preserve important lymphatic and blood vessels necessary for normal skin retention and leg function.
Benefits of a Thigh Lift
Patients that have undergone significant weight loss may notice large amounts of excess skin and fat on their inner thighs. If not removed, this skin can cause:
Irritation
Infection
Pain
Trouble With Movement
Difficulty Finding Clothes
The thigh lift procedure gives the thighs and buttocks region a more visually pleasing, firmer, and younger appearance. It can not only improve a patient's aesthetic contour, but can also help prevent extra problems from developing.
If you are interested in learning more about cosmetic procedures that Dr. Omidi performs for patients after significant weight loss, check out our blog.
Candidates
You may be a candidate for a thigh lift if you:
Lost skin elasticity in your thigh, hip, or buttock areas
Experience sagging or an "orange peel" or dimpled appearance on the upper legs
Notice the appearance of your thigh improves dramatically when you lift the lax skin
You must also:
Maintain a stable weight
Be in overall good health
Have reasonable expectations
A thigh lift procedure can instill confidence in patients that have spent time and effort to conceal their thighs.
Personal Consultation
During your private consultation with Dr. Omidi, he will ask you about your medical history and what medications you are currently taking. He will inquire about any past surgical procedures and if you are allergic to any medications. In order to receive that best care and outcome, you must be as candid as possible during this appointment.
Dr. Omidi will perform a thorough physical examination to both assess the condition of your thighs and to clear you for surgery. He will discuss your options and which surgical techniques will work best. After he has fully examined you, he will write up a treatment plan and talk about your likely outcome. Your surgery date will be chosen and scheduled, as well as any follow up appointments.
Preparation
The best way to prepare for your procedure is to follow any and all directions Dr. Omidi gives you during your consultation. 
Stop taking NSAIDs or other blood-thinning medications
Avoid certain supplements that might hinder your healing process
Refrain from consuming tobacco and nicotine products
Avoid the consumption of alcohol
Adjust your medications if necessary
Maintain a healthy diet and workout routine
It is also helpful to fill any prescriptions that Dr. Omidi writes before your procedure date, and find a trusted friend to take you to and from the surgery. You may need to have your friend stay with you for a couple of nights after the surgery as well, depending on how you are feeling. Make sure to take at least a week off of work, especially if your job requires heavy lifting.
Thigh Lift Procedure
Dr. Omidi will mark the thighs while you are standing up. He pinches and elevates the skin toward the groin. In this way, he can accurately assess how much skin should be removed.
You will be under general anesthesia during your procedure. An incision is made longitudinally, the excess skin and fat are removed and the remaining thigh skin is elevated and tightened. The surgical technique ensures that the scar is hidden in the groin crease. Depending on the specific procedure, the duration of this surgery is usually 2-4 hours.
Recovery and Results of Thigh Lift Surgery
Generally, you can return to work or school within 7- 21 days, depending on the extent of the procedure. Dr. Omidi will advise you on a specific recommended recovery time. A certain degree of swelling and bruising is normal, and any mild discomfort is usually easily controlled with medications prescribed by Dr. Omidi.
Results of a thigh lift are usually long-lasting and apparent for many years. Your upper legs will be smoother and more firm immediately after the procedure, alleviating your discomfort by a large margin. Maintaining a healthy diet and exercise routine once you are fully healed can help elongate your results for many years to come.
Corresponding & Complementary Procedures
For patients looking to contour and tighten skin after weight loss, there are two other extremely popular procedures: the tummy tuck and the arm lift. All of these cosmetic procedures reduce loose skin, bettering the structure and shape of your contour.
Tummy Tuck Procedure
Patients commonly want to address the excess skin and fat around their abdomen first after losing significant weight. A tummy tuck, also referred to as an abdominoplasty, is a cosmetic procedure that removes excess skin and fat from the abdomen, often using an incision that stretches from hip to hip across the bikini line. Dr. Omidi starts this procedure by using liposuction to remove fat from the area. This can lead to better contouring and smoother results. Then he makes his incision and removes the skin, pulling it taught and repositioning the belly button. When the procedure is done, you will have a flatter abdomen and a more aesthetically pleasing waistline. 
A tummy tuck also addresses the abdominal muscles. For patients that have given birth, Dr. Omidi can safely suture their abdomen muscles back to their original position. This helps with tightening the tummy and strengthening the core, giving the patient an even more structured contour.
Arm Lift
An arm lift (brachioplasty) is a procedure wherein excess skin and fat is removed from the underside of the upper arm. It addresses what are sometimes referred to as "bat wings" on patients that have lost weight. This skin can cause uncomfortable rubbing and irritation in the underarms, and can be unflattering. During an arm lift, Dr. Omidi makes an incision along the underside of the upper arm, right where your arm rests against your upper body when relaxed. Excess skin is removed and the remaining tissue is tightened to contour the area and bring back a pleasing appearance.
Cost of a Thigh Lift in Beverly Hills
The cost for this procedure may vary from patient to patient depending on various factors; however, we guarantee that our pricing will always be competitive with that of other local providers furnishing equivalent services. We provide excellent financing options, and discounts for multiple procedures are available. Schedule a Consultation with Dr. Omidi or call (800) 310-7000 for more details about procedures and pricing.
FAQ
Will my insurance cover this procedure?
Most insurance companies do not offer reimbursement for cosmetic procedures; however, you should consult your insurance provider for specific information since this procedure may be due to a medical condition such as post-gastric bypass surgery with excessive hanging skin or after significant weight loss. Pre-authorization by the insurance company is required prior to surgery.
Are thigh lift scars visible?
Like with all major surgeries, you will be left with a scar after your thigh lift. But they are easily hidden and discrete when carefully placed between each leg. Dr. Omidi takes great care to promote healing and tedious placement to allow for aesthetically pleasing outcomes and results for every patient. 
References
Bell D, Winters R. Thighplasty. PubMed. Published 2023. Accessed November 17, 2023. https://www.ncbi.nlm.nih.gov/books/NBK594236/
Di Pietro V, Colicchia GM, Cervelli V. Medial Thigh Contouring After Massive Weight Loss: The Liposuction-Assisted Medial Thigh Lift (LAMeT). Journal of Cutaneous and Aesthetic Surgery. 2020;13(4):305-313. doi:https://doi.org/10.4103/JCAS.JCAS_130_18