Dorsal Hump Correction
Conveniently located to serve the areas of Beverly Hills and Greater Los Angeles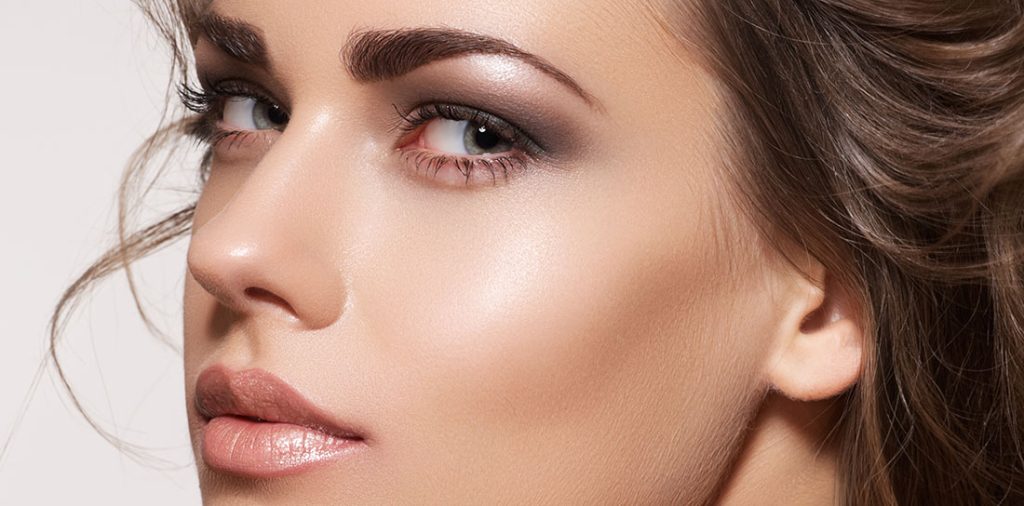 Visualize a new look for yourself and schedule an initial consultation with Dr. Omidi by reaching the office at 310-282-0155.
Before and After Photos
About Dorsal Hump Correction
The nose is one of the most defining features in humans. Developed at birth, the shape of the nasal contour is heavily influenced by underlying facial bones, tissue, cartilage, and skin. Unfortunately, too many of these items may create an uneven nasal aesthetic. Rhinoplasty addresses this problem by configuring the nasal structure with a heavily desired slimmer nasal profile and thinner dorsum and nostrils.
Depending on the hump's appearance, a closed or open rhinoplasty procedure will be performed. The treatment will be performed by following these steps:
The upper lateral cartilage is separated: An incision is made in the cartilage in the midsection of the nose with a scalpel.
Reducing the septum: The size of the septum, the piece of cartilage that divides the nasal cavities, is reduced.
Carefully reducing the dorsum: Next, a surgical rasp is used to file down the bone responsible for the hump.
Palpation: The surgeon feels along the nose during a"three-point palpation test" which is performed throughout the process to detect any contour abnormalities.
Final adjustments: This may include other rhinoplasty techniques such as placing grafts, sutures, or adjusting other nasal bones with an osteotomy.[2]
Once the ideal aesthetic is achieved, suturing and dressing will be placed in the area.
Benefits
A rhinoplasty procedure allows patients with a dorsal hump to ditch an old look that was causing self-doubt. Once your recovery journey ends, you'll enjoy a smoother nasal contour and a boost in self-confidence!
A rhinoplasty can also:
Make revisions to the proportion and size of the nasal bridge, dorsum, and tip
Have a major impact on your overall appearance
Provide better symmetry and proportions for your facial features
Deliver natural-looking, long-term results
Candidates
A rhinoplasty treatment has provided healthy men and women with a substantial difference in their noses. However, to be considered for surgery, you should know this treatment is for patients who:
Are self-conscious about their dorsal hump appearance
Want to make adjustments to the nose with a surgical procedure
Do not smoke or are willing to stop for the surgery and recovery stage
Are not involved in cocaine use
Have realistic, attainable expectations for their new nasal appearance
Personal Consultation with Dr. Omidi
For over 15 years, Dr. Michael Omidi has used the latest technology and advanced surgical techniques to deliver positive, lasting results.
Before we start with a visual examination of your nose, Dr. Omidi will ask a few questions regarding your general health, nasal symptoms, and past surgeries. Then, he'll closely examine and palpate the nasal structure. At this stage, please feel free to share your concerns and any other pertinent details. You'll get the chance to preview your anticipated results when we use imaging software to perform a three-dimensional morph of your nose. Dr. Omidi will share your options once he has enough information to devise a custom treatment plan. If he feels confident a rhinoplasty treatment will provide improved nasal contours, he'll walk you through the treatment step by step.
Contact (310) 281-0155 to schedule an initial consultation at our opulent office in Beverly Hills.
Virtual Consultation
No matter where you are, we are here to help! If you're unable to meet us in person, we can conduct a virtual consultation. The process is extremely easy! Interested candidates will be asked to submit a few details, describe their goals, and submit photographs. Once you hit send, our staff will review it and will contact you to schedule your meeting.
Preparation
You will have a pleasant, streamlined procedure once all pre-treatment instructions are completed. Before you come in for treatment, Dr. Omidi will direct you to:
Take a break from smoking before your surgery and until you have fully recovered.
Fill the prescriptions needed for your recovery.
Stop taking specific NSAIDs, blood thinners, and certain vitamins, and supplements that may increase bleeding.
Ask a friend or family member to pick you up from our Beverly Hills office once your treatment ends.
Refrain from eating or drinking after midnight on the day of treatment.
Take 2-3 weeks off from work to recuperate from surgery.
Arrive at the office with a clean face.
Patients can get a better perspective on rhinoplasty procedures by reading our blog post: "What To Know Before Getting Rhinoplasty." 
Procedure
First, Dr. Omidi will start your rhinoplasty by administering general anesthesia for your comfort. The specific path to better nasal contours will depend on the treatment plan discussed at your initial meeting. During your dorsal hump correction, Dr. Omidi may perform an open or closed rhinoplasty, depending on your surgical treatment plan. In an open rhinoplasty, a tiny incision is made on the skin of the bridge between the nostrils (columella). The skin that covers the nose is then lifted so the internal structure can be accessed and the necessary adjustments made. [1][3]
All incisions are made within the nostrils during a closed rhinoplasty, so there are no visible scars. [2][3] However, utilizing this technique will depend on your specific needs. Protruding, bony structures that cause the hump will be reshaped, removed, or relocated to create a smoother nose profile. Once your new aesthetic is perfected, Dr. Omidi will carefully suture the incisions closed. Rhinoplasty patients receive a nasal splint, cast, or dressings to wear for up to three weeks.
Recovery
Rhinoplasty patients will be given helpful instructions to manage any post-surgical discomfort, bruising, nasal stuffiness and congestion, and swelling. Faithfully following the post-op instructions and getting proper rest will offset these symptoms within 2-3 weeks. While you recover, rest on your back, keep your head elevated, and avoid applying any pressure to your nose to prevent additional swelling and safeguard your results. Patients will have their splints, dressings, and sutures removed at their follow-up appointments and can usually resume light activity, including desk work within a three week time span. However, avoid more physically demanding activities until another six weeks have passed.
Results
Your new nasal contours will come into view after a successful recovery. You can look forward to a beautifully shaped nose when that happens! The effects of rhinoplasty are long-lasting because Dr. Omidi will have removed, reshaped, and repositioned the cartilage responsible for the dorsal hump.
Once your new results come into view, don't forget to tag us on Instagram for everyone to see.
Corresponding & Complementary Procedures
Patients looking to make minor to moderate revisions that don't warrant a surgical intervention may opt for non-surgical rhinoplasty with dermal fillers. This involves injecting a dermal filler (such as Juvederm) at strategic points on the bridge of the nose. Once placed under the skin, the filler's ingredients will add volume to soften uneven nasal contours. In under an hour, patients will see magnificent results within two weeks.
Cost of Dorsal Hump Correction in Beverly Hills
The final cost for your rhinoplasty procedure depends on your circumstances and the techniques used for treatment. Usually, this treatment is not covered by insurance because it is considered elective surgery. However, we are happy to refer you to attractive financing options, including CareCredit. Have a look through our financial page for more information.
FAQ
What is a dorsal hump?
A dorsal hump is a protrusion in the center of the nose, in between the bridge, where your eyeglasses sit, and the tip of your nose. It's usually most noticeable from a profile view. While there's nothing wrong with a dorsal hump, many patients are self-conscious about the size of their dorsal hump and seek a rhinoplasty, specifically a dorsal hump correction to achieve a more sinuous, refined contour.
Can a dorsal hump cause breathing problems?
A dorsal hump typically does not present breathing difficulties. However, it can cause self-consciousness. Many patients that have trouble breathing suffer from a deviated septum, which can also cause an asymmetrical nose. This is commonly corrected with a septoplasty. If you're unhappy with your nose's profile, a dorsal hump correction with rhinoplasty can resolve your concerns. To determine whether you're a candidate for a rhinoplasty, schedule an appointment with a board-certified plastic surgeon. 
References
Raggio, B. S., & Asaria, J. (2021). Open Rhinoplasty. PubMed; StatPearls Publishing. https://www.ncbi.nlm.nih.gov/books/NBK546628/
Rohrich, R. J., Muzaffar, A. R., & Janis, J. E. (2004). Component dorsal hump reduction: The importance of maintaining dorsal aesthetic lines in rhinoplasty. Plastic and Reconstructive Surgery, 114(5), 1298–1308. https://doi.org/10.1097/01.PRS.0000135861.45986.CF
Rohrich, R. J., & Ahmad, J. (2011). Rhinoplasty. Plastic and Reconstructive Surgery, 128(2), 49e73e. https://doi.org/10.1097/prs.0b013e31821