Clarivein Treatment
Conveniently located to serve the areas of Beverly Hills and Greater Los Angeles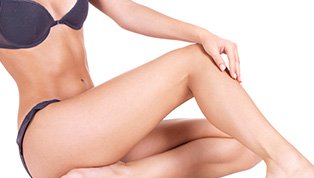 In addition, Dr. Michael Omidi offers the state-of-the-art ClariVein treatment in Los Angeles, Beverly Hills, Pomona and Apple Valley which is widely considered to be even less invasive than laser vein therapy. The procedure utilizes a thin infusion catheter clinically proven to deliver faster results and guarantee up to 74% less pain than most other peripheral vascular treatments.
In the course of the procedure, the tip of the catheter is positioned at the top of the vein to stimulate the inner lining of the vein. As the tip rotates, sclerosant solution is infused through end of the catheter, causing the vein to seal. Due to its non-invasive nature, this procedure requires only a small amount of local anesthetic to be administered.
The ClariVein treatment is widely known to be safe. Its potential risks are largely limited to minimal discomfort and negligible bruising. There is no risk of thermal injury or nerve damage.