Mommy Makeover
Conveniently located to serve the areas of Beverly Hills and Greater Los Angeles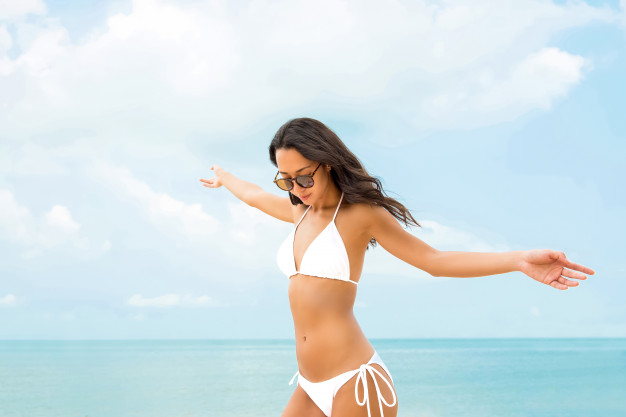 A mommy makeover is a collection of restorative procedures that help mothers reclaim their pre-baby body in one customized operation. Motherhood brings many wonderful changes. But it can also bring some unexpected and troublesome cosmetic concerns. From loose excess skin around the tummy to stubborn abdominal fat to uneven breasts, certain aesthetic changes don't simply bounce back on their own. For some, time, diet, and exercise will improve their concerns. But for many, these conditions are unrelated to improved nutrition and activity. Dr. Michael Omidi performs mommy makeover procedures to help these women achieve their desired physical results. Mothers deserve to look and feel their absolute best. To learn more about whether a mommy makeover is right for you, schedule a personal consultation at our Beverly Hills offices by clicking here or calling us at (310) 281-0155.
Before and After Photos
Breast Procedures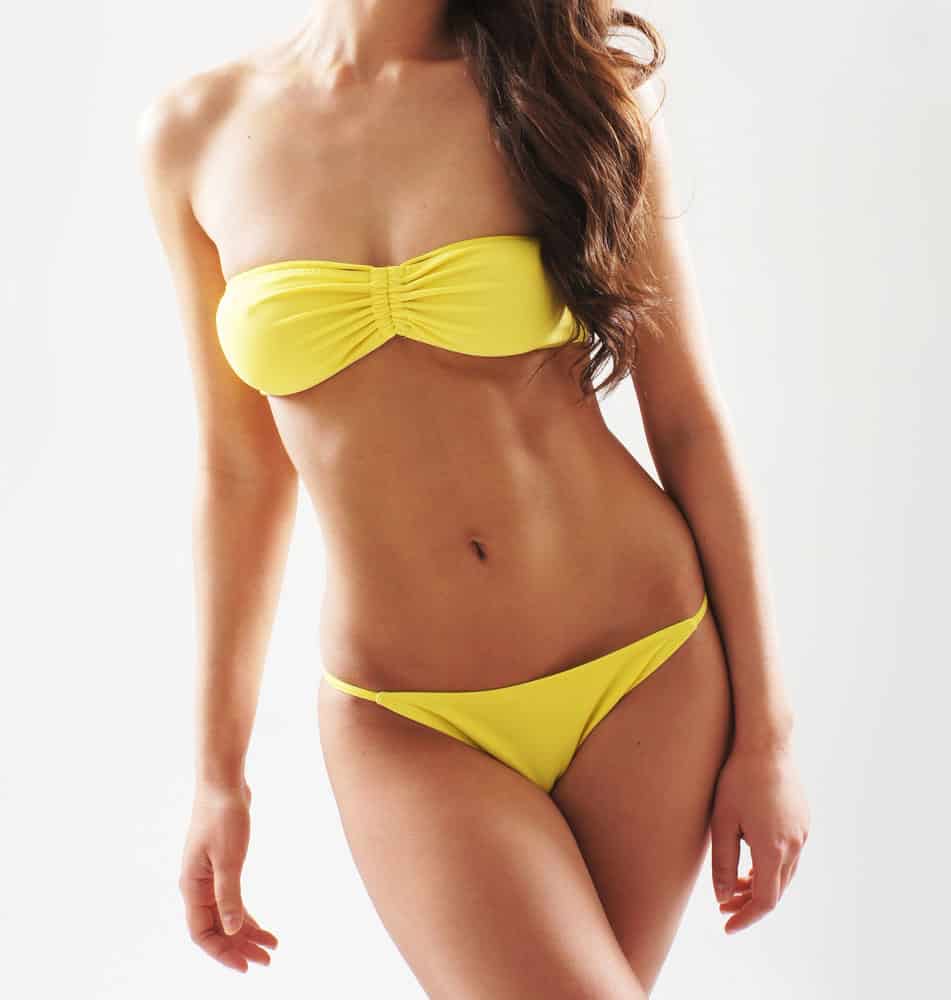 For mothers and non-mothers alike, breast procedures are popular ways to achieve a more desirable breast shape and size. During pregnancy, hormones and the activation of the mammary glands cause the breasts to grow past their normal size. As the woman stops lactating, the breasts undergo additional changes. And by the time she's done, she may be left with a set of breasts that are much different from how they appeared when she became pregnant. Size fluctuations can result in breasts that remain larger than usual, or appear saggy, or deflated. This is often accompanied by changes in the positioning of the areola and in the projection of the lower breast. To help moms get breasts that make them feel beautiful, Dr. Omidi has a suite of breast procedures he can add to your mommy makeover.
Breast Lift
A breast lift is a surgery to correct breasts that droop or sag. Sagging, or ptosis, is measured by the location of the breast mass in relation to the inframammary crease, or where the underside of the breast meets the torso. During a breast lift, Dr. Omidi makes a discreet incision around the areola and down the lower part of the breast. He removes excess tissue adjacent to the incisions, and adjusts the areola's placement. Once complete, he sutures the incisions closed, lifting and firming the entire breast mound. This procedure improves the breasts' projection without adding any volume. 
Breast Augmentation
Breast augmentation is one of the most popular and frequently performed plastic surgeries year after year. Women who choose breast augmentation typically report a significant improvement in their self-appearance.[1] This procedure involves using different types of implants to improve the size, shape, and appearance of a woman's breasts. During a consultation, Dr. Omidi will let you "try on" implants of varying sizes and shapes. This will help you get a sense of how different implants will feel on your frame and in your clothes. 
Breast Reduction
Breasts that are too big often lead women to experience chronic pain in their back and neck and leave them unable to fit comfortably in certain clothes.[2] To decrease the size of your breasts, Dr. Omidi performs a breast reduction. In a breast reduction, Dr. Omidi removes excess glandular tissue, reducing the weight of the breasts. If breasts are uneven in size or shape. Dr. Omidi will remove just the right amount of tissue to ensure that they are even and appear natural on your body. 
Breast Fat Transfer
If you are looking to add projection and volume to your breasts without the use of implants, Dr. Omidi offers fat transfer breast augmentation. In addition to altered breasts, many new mothers have lingering fat around their waist, legs, back, or arms. Dr. Omidi removes this fat and then relocates it to the patient's breasts, adding fullness. Since these cells are from the patient's own body, a fat transfer does not result in allergic reactions or implant rejection. 
Abdominal Procedures
A mommy's midsection is, for obvious reasons, the part that experiences the most changes. As the fetus grows, the skin stretches, often past its physiological limits, and it's unable to bounce back. This is why mothers often have loose abdominal skin that doesn't improve. In addition, typically around the third trimester, the fetus will put too much pressure on the abdominal muscles causing them to separate from the connective midline tissue (the linea alba).[3] This split will create a noticeable bulge in the mommy's midsection after she's recovered from giving birth. The divided muscles also cause the core to lose its strength and the pelvic floor to weaken –– all of which bring about unwanted conditions. 
Tummy Tuck
Also known as an abdominoplasty, a tummy tuck treats the excess skin around the abdomen and repairs the separated abdominal muscles. Dr. Omidi begins this procedure with a hip-to-hip incision under the bikini line. At this placement, patients can easily hide any scarring under their clothing's waistline. He then sutures the abdominal muscles back into their organic position, which helps treat a weakened core and pelvic floor. Next, he carefully pulls the skin taut and excises any overlapping tissue. He completes the procedure by suturing the incision closed and wrapping the abdomen in a compression garment. 
Liposuction
Treating stubborn, hard-to-lose fat can be the last thing on your to-do list as a new mother. Even so, losing this lingering fat takes too much time, energy, and focus. To help patients lose fat quickly and effectively, Dr. Omidi uses liposuction. In a liposuction procedure, Dr. Omidi inserts a thin aspirating tube subcutaneously. This tube suctions away unwanted fat cells and makes the treated area look slimmer and more defined. Liposuction is a simple procedure that can be easily incorporated into a mommy makeover. 
Candidates
For those interested, the first step is to schedule a personal consultation at our Beverly Hills offices. Here, Dr. Omidi and our trained staff will see if you are eligible for a mommy makeover and determine which procedures are best for you. Eligible patients typically meet the following criteria:
Are non-smokers, or are willing to quit for an extended period.
Are at the end of their family-building journey. Any future pregnancies will seriously diminish the results of a mommy makeover.
Can take a few weeks off from their daily routine to focus on rest and recovery.
Are at a healthy, stable weight as future weight gain will alter results.
Personal Consultation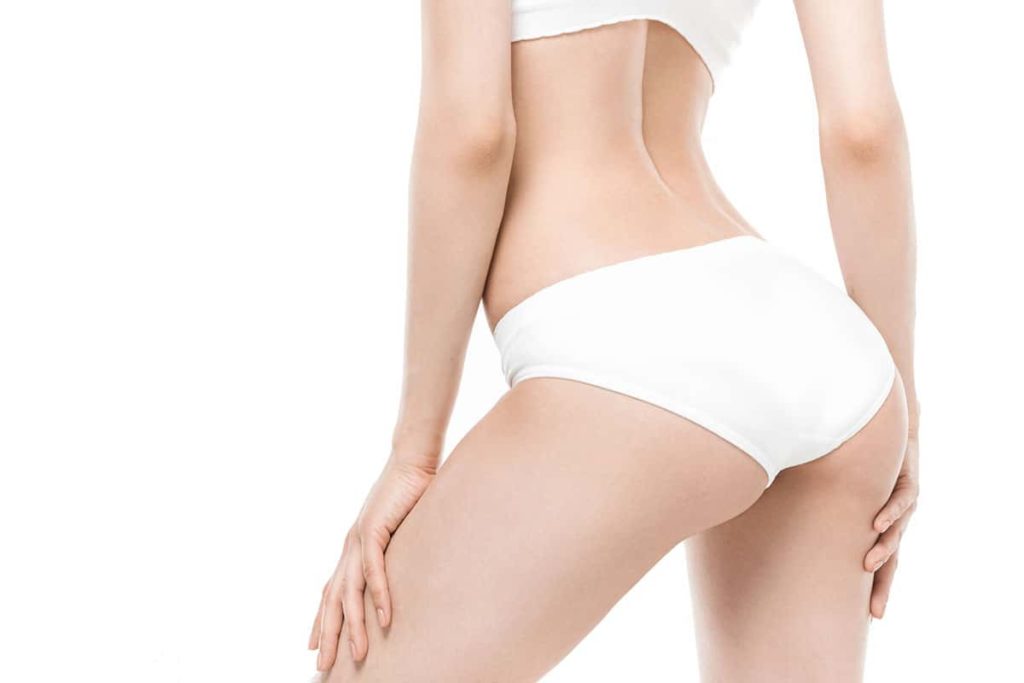 If this is your first time with us, we will begin with a brief new patient intake interview and a physical examination. Dr. Omidi will then listen to cosmetic concerns. He will explain different procedures and will help determine which procedures are best for you. We will also discuss recovery timelines. In the end, Dr. Omidi will create your personalized treatment plan. This treatment plan will address each one of your cosmetic concerns. Based on this plan, we will give you specific preparation instructions.
Preparation
Because this is a surgical procedure, there are specific preparations that need to be performed. 
Avoid blood-thinning medications as these will cause excessive bleeding during your procedure.
Stop smoking a couple of days before your procedure.
Plan a ride home. You will not be fit to drive yourself home after your procedure.
Pre-fill all prescription medications.
Plan to take off a couple of weeks to focus on proper recovery.
Recovery
After your mommy makeover, you will need to take the next two weeks off from all strenuous activities. Your treated areas will be wrapped in a compression garment to promote optimal healing. During this time, continue to only take prescribed medications and not Advil, aspirin, or ibuprofen as these will thin your blood and cause complications. At your follow-up appointments, we will note where you are in the recovery process and determine if you need to take any next steps.
Non-Surgical Mommy Procedures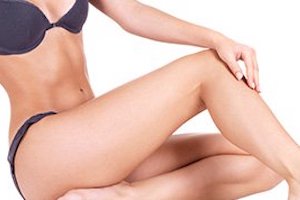 To treat cosmetic problems without the extensive necessities that come with surgery, Dr. Omidi has a list of non-surgical procedures that can help enhance a mommy's appearance once she's stopped breastfeeding. One popular go-to is Botox. Botox is a neuromodulator that relaxes facial muscles and prevents overlying wrinkles. It's used to smooth skin around the mouth, cheeks, nose, eyes, and brow. Since 1989, Botox has been one of the most performed cosmetic procedures in the world.
Another top choice for new mothers is Kybella. Many of us have fat under our chin. This is commonly called a double-chin. As the only FDA-approved non-surgical treatment for unwanted chin fat,[4] Kybella works by converting fat cells into amino acids. This process causes a chain reaction that ends up stimulating collagen production, which tightens the chin's skin, bringing it closer to the face's structure. In clinical studies, around 80% of Kybella patients reported satisfaction with the appearance of their chin after the treatment.[4]
Cost
The price of a mommy makeover will depend on the procedures included. We will discuss and determine the cost of your care during your consultation. If you have any questions about payment or financing options, please call our front office at (310) 281-0155.
References