Revision Rhinoplasty
Conveniently located to serve the areas of Beverly Hills and Greater Los Angeles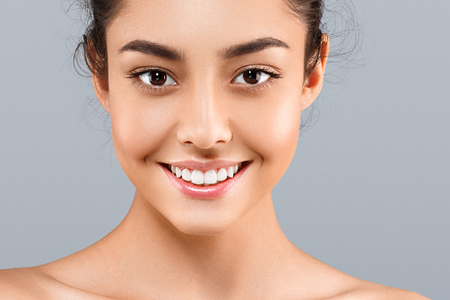 Revision rhinoplasty is a surgical solution to remedy any functional or cosmetic errors made during an initial rhinoplasty procedure.
Over the years, rhinoplasties have become increasingly more popular as surgical techniques and technologies now offer enhanced results. However, since the structures in the nose are delicate and unique to the individual, errors can be common. These errors might be the result of a lesser trained surgeon, misalignment of expectations and communication between patient and doctor, or perhaps due to the nose healing unexpectedly. Around 5-15% of rhinoplasties require revision.[1] Faced with unsatisfactory results from your rhinoplasty, you might be hesitant to undergo the surgery again – for fear of even worse results. You may be faced with a dilemma. On one hand, you may not like what you see in the mirror, but you don't want to undergo a similar experience as last time. So, you are unhappy either way. Dr. Michael Omidi knows and understands this dilemma well. Dr. Omidi has helped many patients who have received less than ideal results from other surgeons. With his extensive experience, skills, and knowledge in the field of plastic surgery, Dr. Omidi is more than equipped to resolve and revise your rhinoplasty.
If you are unhappy with your rhinoplasty results, please schedule a personal consultation with Dr. Omidi at our Beverly Hills offices. Here, we will be able to accurately assess your circumstances. To reach our front desk directly, please call (310) 281-0155.
Common Rhinoplasty Errors
When it comes to rhinoplasties, there can be several errors made by your surgeon. Some common mistakes are:[2]
Minor Errors
A minor error is an error of technique. Depending on the approach your surgeon elected for, they might have miscalculated or applied the wrong technique for your personalized treatment. These can include:
Improperly positioned or visible implant or cartilage graft
Asymmetric structural modification
An overall asymmetric nose that doesn't align with the rest of your features
Missed Steps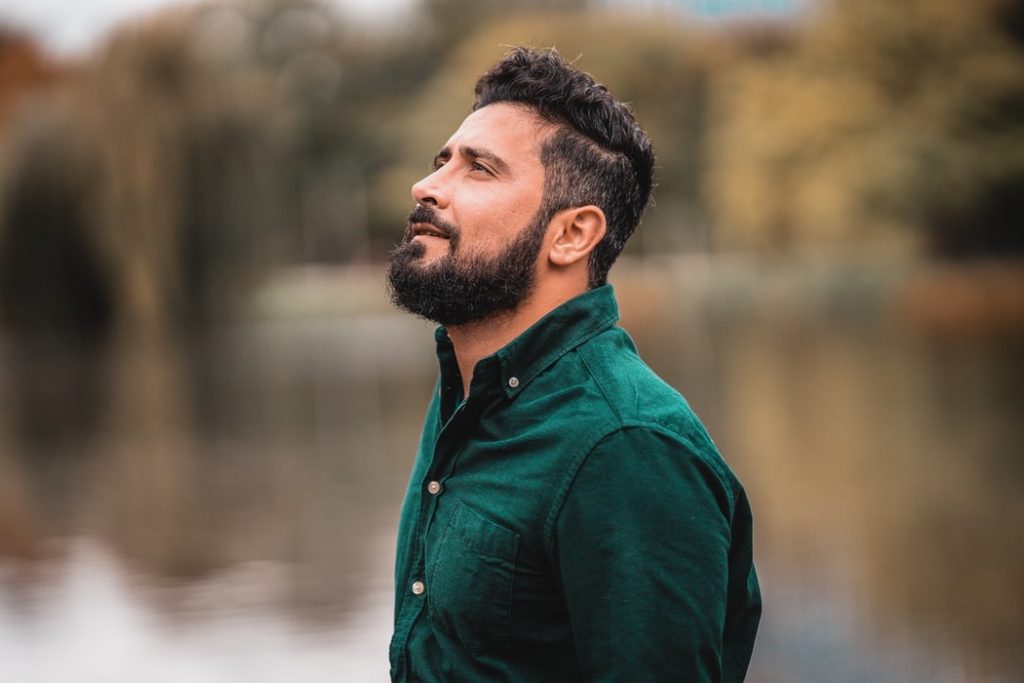 When a surgeon misses a step in your treatment plan that means they have left a persistent original problem on your nose. Having gone through the consultation process for this initial procedure, you know how frustrating it might be to wait until the swelling has gone down from your initial procedure only to find that the original problem is still there. These original problems can be a persistent dorsal hump, a twisted nose, asymmetric middle vault, or various tip deformities. With revision rhinoplasty, Dr. Omidi can restore any mistakes made during your initial rhinoplasty and achieve the facial profile you've longed for since the beginning of this journey.
Failure to Restabilize Structures
During a rhinoplasty, a trained surgeon stabilizes their augmentations. These structural reinforcements help the nose and nasal cavity accept and adapt to the alterations. However, when the structures are not stabilized correctly, this can lead to necessary revision rhinoplasty surgery. Examples of this type of error include:
Failure to stabilize the nasal base, nasal bridge, and outer wall
A drooping nasal tip
A pinched nasal bridge that causes obstruction internally
A pinched nasal tip that can obstruct airflow into the nasal cavity
Overaggressive Reduction
To achieve your desired nasal aesthetics, some tissue and cartilage may have to be extracted. However, taking out the correct amount to create your longed-for results is an art that some surgeons can't always master. This overaggressive reduction of cartilage can include taking too much tissue from the lower edge of the septum, the tip, bridge, and base of the nostrils, causing:
Short nose
Upturned nose
Tip irregularity
Tip collapse
Scooped dorsum
Ski-sloped nose
Overly narrow nostrils
Benefits
Correction of nasal function and/or cosmetic deformity caused by initial surgery
Restored confidence in appearance
A solution to the original problem that inspired your initial surgery
Acquire the nose you've wanted from the very beginning
Candidates
For those who have undergone a rhinoplasty that left them with unsatisfactory results, you might be a perfect candidate for revision surgery. In general, what designated you as a viable candidate for an initial rhinoplasty will also be what determines your eligibility for a revision. Other requirements include:
Be a non-smoker or be able to quit smoking a few weeks before and for the entire duration of your recovery process.
Be completely healed from initial rhinoplasty surgery
Have ample amounts of usable tissue and cartilage
Be in good physical and mental health. We ask this because patients who are not fit enough to undergo surgery will not be approved for the procedure.
Have healthy expectations. Dr. Omidi is an incredible surgeon but even he may not be able to achieve the results you imagine. It is best to listen to his advice and understand what can be safely achieved given your present circumstances.
Personal Consultation
For those interested in revision rhinoplasty, we know how arduous this process can seem. From consultations to post-surgery follow-ups to now being left with a nose you're unhappy with, you may be completely exhausted with this whole process. That's why Dr. Omidi and his expert team want your journey with us to feel completely different. Your safety and satisfaction are paramount to us, so please be sure to ask any questions or voice any concerns you may have. With over 15 years of experience in the field, Dr. Omidi is a double board-certified plastic surgeon. RateMDs has rated him the #1 plastic surgeon in Beverly Hills for three years straight. With his dedication to excellence, Dr. Omidi is just the surgeon to tackle your revision rhinoplasty.
Your Consultation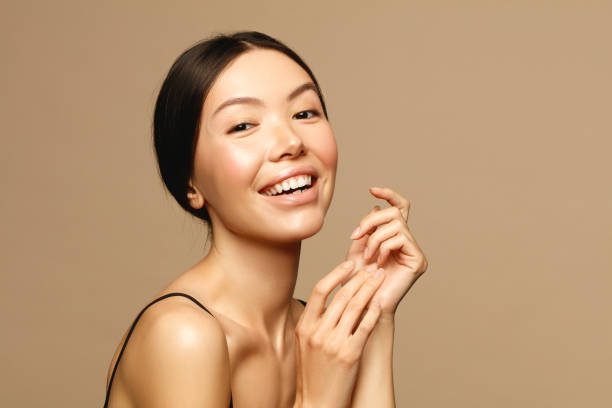 During your initial consultation at our offices, we will begin with a brief physical examination and a new patient intake interview. Then, Dr. Omidi will inspect your altered nose. Noting the places where errors were made, areas you are dissatisfied with, and the amount of usable tissue and cartilage that remain, Dr. Omidi will determine if you are a suitable candidate for revision rhinoplasty. If you are, he will want to learn more about how you wished your nose would have been augmented in the first place. Understanding this will help in his approach to correcting the errors and leaving you with a functional nose that you are happy with. However, depending on the degree of errors made, he cannot promise full adherence to your desired shape. But, with his expert skill and knowledge, he will do everything in his power to get as close as he safely can.
Finally, we will schedule a time and date for your surgery. Before you leave our care, we will ask you to follow a list of preparatory instructions. This list will be similar to the one you followed for your initial surgery but may have some deviations due to your circumstances.
Preparation
To best prepare for your revision rhinoplasty, we recommend that you:
Avoid smoking. Nicotine can increase the chance of complications during the healing process.
Making sure you have a ride home. You will not be able to operate a vehicle after your procedure.
Avoid all blood-thinning medications such as ibuprofen as this can cause excessive bleeding during the procedure. If you need help with pain management please talk to one of our nurses about alternative methods to help alleviate any pain or discomfort.
Procedure
During your procedure, Dr. Omidi may elect to go with an open or closed procedure. Open rhinoplasty where a small incision is made around the columella – the bridge of skin between the nostrils. The skin is gently lifted, and the internal parts of the nose are restructured and reshaped. With a closed rhinoplasty, all the alterations and incisions are made inside the nasal cavity – leaving any scarring hidden completely. Dr. Omidi will determine which approach is best for your revision. Once he has addressed all the areas of concern and has remedied the errors from your initial rhinoplasty, Dr. Omidi will carefully suture any incisions he made and release them from our care. You are now free to go home and focus entirely on your recovery.
Recovery
After your surgery, it is normal for your nose to be swollen, puffy, and bruised. A splint of packing may be placed inside the nose for support. We will wrap the outside of your nose in bandages to cover the treated areas. For the next couple of weeks, it is important to:
Avoid aggravating your nose
Keep the bandages on
Avoid wearing glasses
Sleep and lie down with your head elevated
Avoid strenuous activities for the next two weeks.
Results
As the next couple of weeks pass, you will begin to notice the swelling go down. The bruising will subside and you will see a perfectly contoured and sculpted nose. At our follow-up appointment, we will take off the bandages and you will be able to finally see the nose you've wanted since the beginning of this entire process. For the next six months, the swelling will gradually diminish. Once it is all healed, you will be able to enjoy an attractive, better-functioning nose that is now in perfect alignment with the rest of your features.
Cost in Beverly Hills
The cost of your revision rhinoplasty will be determined in your consultation. The price will vary depending on the current state of your nasal cavity and the further alterations you wish to have done. To learn more about our financing options, visit our financing page or call our office at (310) 281-0155.
References
Bouaoud, J., Loustau, M., & Belloc, J. B. (2018). Functional and Aesthetic Factors Associated with Revision of Rhinoplasty. Plastic and reconstructive surgery. Global open, 6(9), e1884. https://doi.org/10.1097/GOX.0000000000001884
Nadimi, S., & Kim, D. W. (2017). Revision Functional Surgery: Salvaging Function. Facial plastic surgery clinics of North America, 25(2), 251–262. https://doi.org/10.1016/j.fsc.2016.12.008