MicroNeedling RF
Conveniently located to serve the areas of Beverly Hills and Greater Los Angeles
Microneedling with radiofrequency is a popular procedure to rejuvenate your face and restore youthfulness to your appearance. Microneedling revives the taut, smooth skin of youth for patients of all skin types.
Facial Rejuvenation in Beverly Hills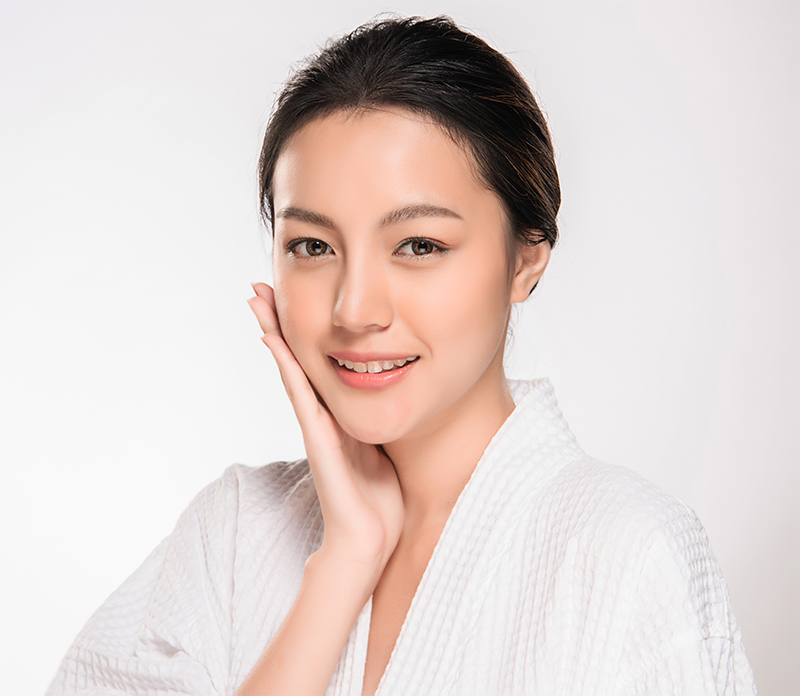 Aging is a process. It gradually creeps up on us. One week, we might notice wrinkles or fine lines one day that we don't remember being there just the week before. Fortunately, we don't have to remain passive victims of the aging process. We can reclaim control of our appearance by employing advanced anti-aging techniques such as microneedling with radiofrequency.
Michael Omidi, M.D., F.A.C.S. employs only the most effective anti-aging techniques. He combines his sculptor's eye for beauty with his expertise in aesthetic medicine to help you rejuvenate your appearance based on how you want to look. To discover how microneedling with radiofrequency can help you to refresh your appearance and revitalize your state of mind, contact Dr. Omidi at his Beverly Hills office at (310) 281-0155. You may elect to book a consultation online as well.
What Is MicroNeedling RF?
Sometimes called a non-surgical face-lift, microneedling RF is a revolutionary energy-based, skin-needling treatment. It's designed to stimulate new elastin, collagen, and hyaluronic acid production — the building blocks that keep your skin smooth and elastic. It's a great treatment for improving aging skin and can also help to reduce dreaded cellulite.
How Does Microneedling RF Work?
The RF method combines microneedling and radiofrequency technologies for advanced skin tightening and rejuvenating effect. It works by penetrating the skin at a precise depth with tiny needles, before momentarily releasing a burst of radiofrequency energy (heat).
The heat energy expedites the production of new collagen and elastin and attracts hyaluronic acid to the treated area.[1] Collagen and elastin help maintain a healthy structure that supports the skin and repairs damaged skin. Hyaluronic acid keeps the skin hydrated.
Professional microneedling with RF is not something you can accomplish at home. Some companies sell home micro-rollers that might be advertised as being just as good as professional microneedling. Don't believe the hype. You might save money but you can't achieve the results that an anti-aging professional can achieve with medical grade devices. You might also take on unnecessary risks that you want to avoid.
Benefits
Microneedling with radiofrequency refreshes your complexion and rejuvenates your skin. It can reduce scarring and help revitalize your skin so it glows with youthful radiance. Unlike other treatments, it can treat all skin types including the darker Fitzpatrick Types IV and V as it doesn't result in hyperpigmentation.[2] Microneedling RF also treats moderate and even severe acne scars by naturally reducing their intensity.[3]
Suitable Candidates
Ideal candidates are in good health and not experiencing an active acne outbreak. They should also carry realistic expectations. While microneedling RF can achieve impressive results, it's not like Photoshopping a digital image; you can't adjust your actual skin tone.
Where Can Microneedling Be Used?
It is most often used around the mouth, cheeks, and on the neck but it can also be used on the body to fade scars and stretch marks, rejuvenate skin and diminish the appearance of cellulite.
Microneedling with Radiofrequency Can Treat
Wrinkles and facial lines
Scarring from acne
Photodamaged skin
Uneven skin tone, spots, and texture
Large pores
Loose and sagging skin
Stretch marks
Your Personal Consultation in Beverly Hills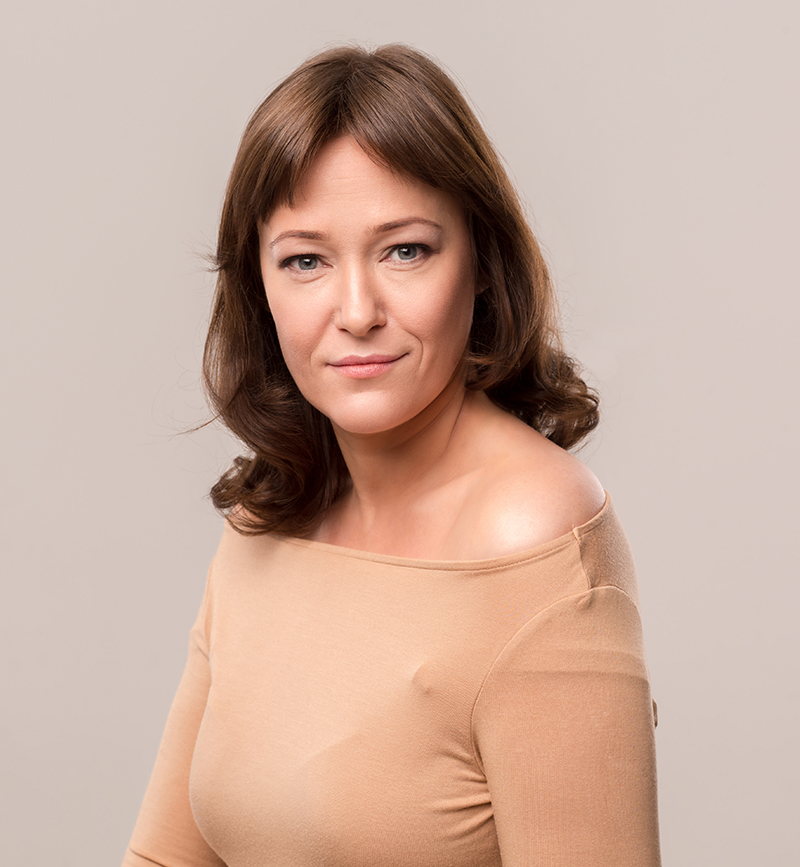 Dr. Omidi takes the time to establish a relationship built on trust with every patient. During your consultation, he will listen to your aesthetic goals and concerns and thoroughly review your medical history. By understanding each patient's unique cosmetic journey, he can devise an individualized treatment plan that meets your goals. The patient reviews website Vitals awarded Dr. Omidi the Compassionate Doctor Award and Patient's Choice Award. He's also been named of the top 100 doctors on the aesthetic procedure website RealSelf.
Dr. Omidi's philosophy is based on three principles that guide all his procedures. The first principle is safety first. Dr. Omidi will place patient safety as his number 1 priority which means he will not take unnecessary risks. His second guiding value is honesty. Dr. Omidi will never overpromise results for his patients. He gives honest and practical recommendations so his patients always have realistic expectations. Finally, Dr. Omidi achieves the patient's vision of beauty by operating under the concept of less is more. Dr. Omidi's techniques lead to natural-looking results that provide his patients with a boost in self-esteem.
Discover why Dr. Omidi was ranked the #1 plastic surgeon in Beverly Hills by RateMDs. Join our supportive community by following Dr. Omidi's feed on Instagram. Dr. Omidi's previous patients' before and after photos attest to his dedication to the art and science of cosmetic surgery. Call our Beverly Hills office at (310) 281-0155.
How to Prepare for Microneedling RF
To prepare for radiofrequency microneedling, you should avoid alcohol and other anti-inflammatory medication such as aspirin, Aleve, Motrin, and ibuprofen. These substances can contribute to bleeding or bruising after your procedure. You should also pause the use of certain topical skin cleansers such as salicylic acid. Ask Dr. Omidi about any other medications you are taking. You might be asked to pause certain medications such as blood-thinners until after your procedure.
Procedure
Each 45-minute treatment begins with an injection of local anesthesia to numb the area that's being treated. Then, your technician presses the handheld device into your skin, and the disposable cartridge generates heat while 12 tiny needles create micro-injuries in your epidermis. Your clinician lifts and moves the device to treat each small patch of skin until the entire area has been treated.
Recovery
There is little or no downtime or extensive recovery associated with radiofrequency microneedling. However, if you have a social or professional event you are preparing for, then consider scheduling your session for a week prior to your event. This way, any redness will have subsided and you'll be ready to showcase your alluring results.
When Will I See the Results?
Patients can expect to see their full result from the treatment approximately three months after the date of their procedure. The results are long-lasting. Microneedling with radiofrequency effectively resets the hands of time. We can't stop the aging process altogether, but we can push back the point from which it starts. Microneedling supplemented with radiofrequency has proven results in improving skin texture and reducing pore size. Studies report high rates of patient satisfaction.[4] Research also indicates it can be a reliable treatment for rosacea, hyperhidrosis (excessive sweating) and general issues of skin laxity.[5] Clinical studies suggest the procedure generates up to five times more elastin and doubles collagen production.[6]
Listen to testimonials to hear what Dr. Omidi's patients have to say about the quality of care he provides to all patients.
Complementary Procedures
Microneedling RF complements dermal fillers, such as Juvederm and Radiesse, without compromising results. Dermal fillers add volume while microneedling with radiofrequency tightens and lifts sagging skin. Microneedling RF is safe and effective for all skin tones.
How Much Do MicroNeedling RF Treatments Cost in LA?
Radiofrequency microneedling can be used on various locations and to treat a variety of conditions. Each instance of microneedling is tailored to the individual. Consequently, the price of microneedling might vary depending on the circumstances. After your consultation with Dr. Omidi, he can supply you with an accurate set of prices. Rest assured, there are no hidden costs.
FAQ
How long will results last?
The results are long-lasting. You should start to see results from a single treatment in as little as two weeks, with the best results visible within three months and continued benefits for up to four years. 
How many treatments will I need?
Dramatic results are produced in a single treatment. For optimum results, it is recommended that you receive a second treatment at six months with annual maintenance treatments thereafter.
What is the expected downtime?
Microneedling with radiofrequency is a non-surgical treatment with little to no functional downtime. Recovery is relatively smooth and easy. Patients should expect 1-2 weeks before all superficial effects (such as redness) disappear.