Extended Tummy Tuck
Conveniently located to serve the areas of Beverly Hills and Greater Los Angeles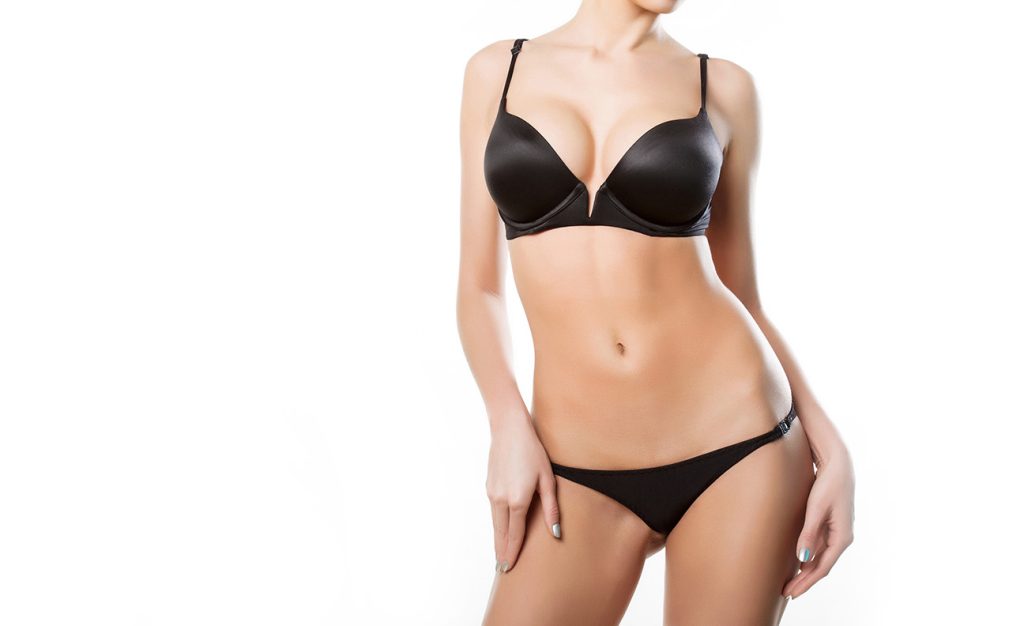 An extended tummy tuck, also known as a belt lipectomy, is a surgical procedure that goes beyond the traditional tummy tuck to remove excess skin and fat from not only the abdomen but also the hips, lower back, and flanks. This technique is particularly effective for patients who have lost significant weight.
The procedure can transform the appearance of the abdomen and waistline, providing patients with a more youthful and contoured silhouette. The extended tummy tuck bears resemblance to an abdominoplasty, with the added benefit of addressing fat and loose skin on the flanks and lower back.
If you're considering an extended tummy tuck, choosing a skilled and experienced plastic surgeon who can provide you with the best possible results is important. Dr. Michael Omidi is a board-certified plastic surgeon dedicated to helping patients achieve their desired aesthetic goals. With years of experience and a passion for innovation, Dr. Omidi uses the latest surgical techniques and technology to provide patients with safe and effective procedures that achieve natural-looking results. He understands that every patient is unique and works closely with each one to develop a customized treatment plan that meets their individual needs and goals. Contact us today to schedule a consultation with Dr. Omidi and learn more about how an extended tummy tuck can transform your appearance and boost your confidence. Beverly Hills patients, and those traveling from across the globe, can call (310) 281-0155 to reach our scheduling coordinator.
Dr. Omidi's blog provides insight into the procedures that will take your look to the next level.
Before and After Photos
About Extended Tummy Tuck
For many patients, a full abdominoplasty alone may not provide the complete contouring they desire. That's why many plastic surgeons now offer an extended tummy tuck, which often includes liposuction of the hips and flanks to improve this area 3-dimensionally. This technique addresses not only excess skin and fat on the front of the abdomen but also on the sides and back, creating a smoother, more sculpted waistline and enhancing the overall appearance of the torso.
Abdominoplasty techniques have come a long way since their initial development in the 1960s. [1] With advancements in technology and surgical techniques, today's abdominoplasty procedures are much more sophisticated and tailored to the individual patient's needs and goals. In 1995, the high-lateral-tension abdominoplasty was developed to improve upon the shortcomings of traditional abdominoplasty procedures. [2] High-lateral-tension abdominoplasty (HLT) is based on the idea that the sides of the abdomen often have the most excess tissue, and tightening this area will most effectively improve the overall abdominal contour. 
The high-lateral-tension abdominoplasty (HLT) and the extended tummy tuck are similar in some aspects. While both procedures may involve some degree of lateral tension, they differ in their overall goals and techniques. The extended tummy tuck aims to address excess skin and fat in multiple areas of the abdomen and lower back, while the HLT technique targets the lateral abdomen specifically to improve overall contour.
The Extended Tummy Tuck Scar
All surgical body contouring procedures involve some level of scarring in exchange for a more desirable shape. This tradeoff is particularly evident in full abdominoplasty procedures, where a lengthy lower abdominal scar is a standard surgery component. This incision across the lower portion of the anterior (front) abdominal wall allows for the direct removal of excess skin and tissue of the abdominal wall.
While the resulting scar from a full abdominoplasty can be significant, it is typically well-hidden beneath clothing and easily concealed. Furthermore, the benefits of the procedure – including a flatter, toned abdomen and improved overall body contour – often outweigh the potential drawbacks of the scar.
Benefits of Extended Tummy Tuck
An extended tummy tuck can offer several benefits to people who have lost a significant amount of weight, including:
Removal of Excess Skin
An extended tummy tuck can remove excess skin left behind after significant weight loss, helping patients to feel more comfortable and confident in their appearance.
Improved Body Contouring
Patients who have lost a significant amount of weight often experience loose or sagging skin around the midsection making it difficult to achieve a sleek silhouette in form-fitting clothing. An extended tummy tuck can help contour the body, giving patients a smoother, more toned appearance.
Improved Mobility
In some cases, excess skin can limit mobility, making it difficult for patients to participate in physical activities they enjoy. An extended tummy tuck can remove this excess skin, allowing patients to move more freely and comfortably.
Enhanced Self-Esteem
Significant weight loss is an impressive accomplishment, but it can be difficult to fully enjoy the results when excess skin and sagging tissue remain. An extended tummy tuck can help patients feel more confident and proud of their weight loss journey.
Potential Health Benefits
In some cases, excess skin can cause skin irritation or even infections. By removing this excess skin, patients may experience an improvement in their overall health and well-being.
Candidates
It is important that candidates have reached a stable weight before undergoing an extended tummy tuck. Significant weight fluctuations after surgery can impact the results of the procedure. The extended tummy tuck is designed to address excess skin and fat in abdomen, flanks, and lower back, so candidates should have noticeable sagging or loose skin in these regions.
Candidates should be in good overall health, with no significant medical conditions that could increase the risk of complications during or after surgery. Smoking can impact the healing process and increase the risk of complications, so candidates should be non-smokers or be willing to quit smoking for a period of time before and after surgery.
Candidates should have realistic expectations for what an extended tummy tuck can achieve. While the procedure can provide significant improvements in body contouring, it is not a weight-loss procedure and cannot address all types of body issues. Candidates should be willing and able to follow all post-operative care instructions, including wearing compression garments, avoiding strenuous activity, and attending follow-up appointments.
Personal Consultation
During the consultation process, Dr. Omidi takes a detailed history of the patient's chief complaint, paying particular attention to the areas of the abdominal and trunk contour that are most bothersome to the patient. This helps Dr. Omidi to understand the patient's goals and expectations for the procedure.
The history also includes collecting data on the patient's:
Body mass index
Weight stability or fluctuations
Dietary and exercise habits
Waist measurement
History of previous abdominal surgery, incisions, or complications
Ideal candidates for the surgery are nonsmokers in good health, with stable weight for at least six months. Dr. Omidi also performs a comprehensive medical history to assess for any previous blood clots or bleeding disorders, anesthesia-related difficulties, or other significant medical issues.
The next step in the consultation process involves a careful examination of the abdomen from an aesthetic standpoint. This is done in both the lying and standing positions to accurately assess the location and extent of excess skin and fat, as well as the degree of laxity. This examination allows Dr. Omidi to select the most appropriate technique to meet the patient's goals.
Preparation
As mentioned earlier, it is important to reach a stable weight before undergoing an extended tummy tuck. Dr. Omidi will recommend a specific target weight before surgery.
Certain medications and supplements can increase the risk of bleeding during and after surgery. It is important to avoid these medications and supplements for a specified period before and after surgery.
Recovery from an extended tummy tuck can take several weeks, and during this time, patients may need help with daily activities. It is important to arrange for someone to help with household chores, childcare, and transportation. Plan to take time off work to allow for adequate recovery time after surgery. The length of time needed off work will depend on the type of work you do, and the extent of the procedure.
Dr. Omidi will provide you with specific instructions to follow before surgery. These may include dietary restrictions, pre-operative testing, and other preparations. It is important to follow these instructions carefully to ensure the best possible outcome.
The Extended Tummy Tuck Procedure
During an extended tummy tuck procedure, Dr. Omidi will make an incision typically between the hip bones, just above the pubic area. If the patient has had a previous C-section, he may reopen the same scar. The purpose of the incision is to access the underlying muscles and remove excess skin and fat.
If there is muscle separation, such as from pregnancy, the surgeon will sew the muscles together to achieve a taut appearance. This is particularly helpful for correcting diastasis recti, which is a separation of the abdominal muscles. [3]
During the procedure, the belly button will be detached from the surrounding skin so that it remains in its original position after the skin has been redraped.. In some cases, liposuction may also be performed to remove any excess fat.
Once the underlying muscles have been addressed, excess skin is removed from the abdomen and flank area, and the remaining skin is pulled taut. Dr. Omidi will carefully plan and mark the incision site to ensure that the final scar is concealed beneath clothing.
Finally, a new opening for the belly button is made in the overlying skin, and the navel is sutured into position. Dr. Omidi will use dissolvable sutures to close the incision and may place temporary drains to prevent fluid buildup.
Recovery
Here is what patients can expect during your extended tummy tuck recovery period:
Discomfort is common during the first few days after surgery. Dr. Omidi will prescribe medication to help manage your pain.
Swelling and bruising are also common after an extended tummy tuck. The compression garment provided can help minimize swelling and bruising.
Temporary drains may be placed during the surgery to remove excess fluid from the surgical area. These drains are usually removed a few days after surgery.
Patients can expect scarring after an extended tummy tuck, which may initially appear red and raised. However, over time, the scar should fade and become less noticeable.
Patients will need to limit their activities for several weeks after surgery. Patients should avoid any strenuous activities, heavy lifting, and vigorous exercise until they receive clearance from their surgeon. Patients will need to attend follow-up appointments with Dr. Omidi to monitor their recovery progress and remove any sutures or drains as needed.
What are the Results of an Extended Abdominoplasty?
The results of an extended tummy tuck can be quite dramatic, especially for patients who have lost a significant amount of weight or who have excess skin and muscle laxity in the abdominal area. The procedure can help to create a smoother, firmer, and more toned appearance in the abdomen, flanks, and lower back.
After an extended tummy tuck, patients can expect to have a flatter and more defined abdominal contour, with improved muscle tone and less excess skin. The procedure can also help to reduce the appearance of stretch marks on the abdomen, as well as improve the overall appearance of the waistline and hips.
What is the Cost of an Extended Tummy Tuck in Beverly Hills?
Dr. Omidi looks forward to meeting you during the consultation appointment, during which, patients can better understand the cost of their procedure. Contact us today! Call (310) 281-0155 or fill out this form to get started.
References
Psillakis JM. Abdominoplasty: Some ideas to improve results. Aesthetic Plastic Surgery. 1978;2(1):205-215. https://doi.org/10.1007/bf01577954
Lockwood T. High-Lateral-Tension Abdominoplasty with Superficial Fascial System Suspension. Plastic and Reconstructive Surgery. 1995;96(3):603-615. https://doi.org/10.1097/00006534-199509000-00012
Brauman D. Diastasis Recti: Clinical Anatomy. Plastic and Reconstructive Surgery. 2008;122(5):1564-1569. https://doi.org/10.1097/prs.0b013e3181882493