Botox
Conveniently located to serve the areas of Beverly Hills and Greater Los Angeles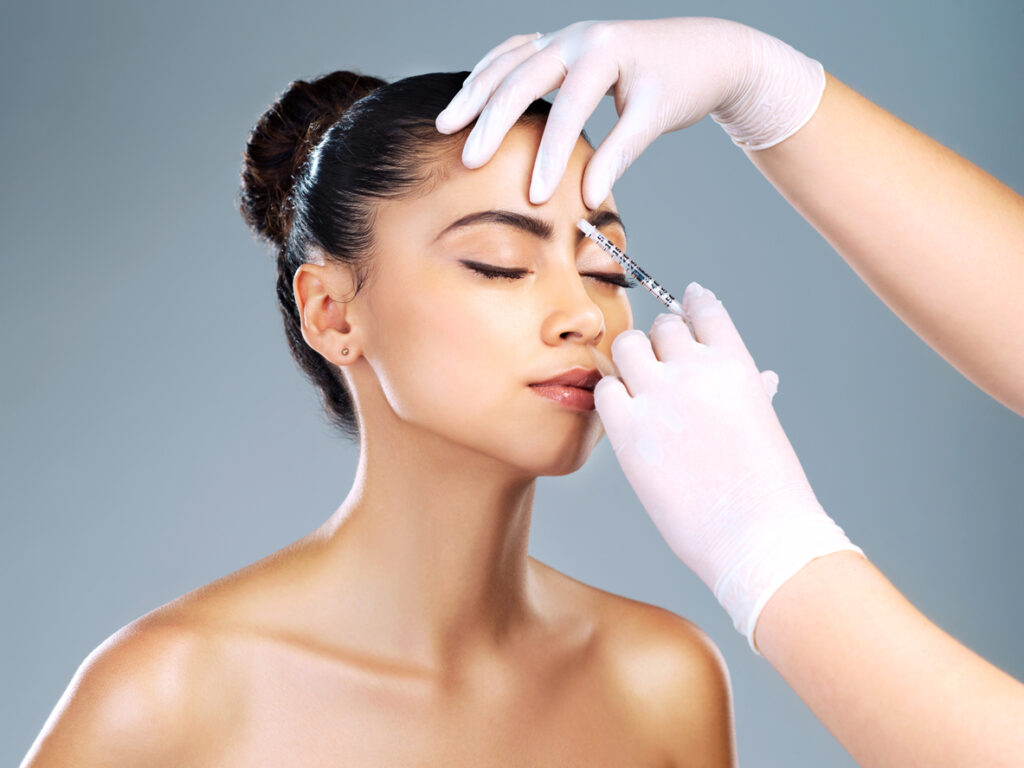 Botox is a popular anti-aging injectable cosmetic that significantly reduces the appearance of dynamic wrinkles, creases, folds, and loose skin. [1][2] It contains Clostridium botulinum, a neuromodulator that prevents the repetitive muscle contractions caused by everyday facial expressions when injected. When these muscles are at ease, the skin is kept supple and smooth. This directly translates to an absence of fine lines, wrinkles, or folds. Since 2002, Botox has enjoyed a meteoric rise in popularity among doctors and patients worldwide. In its first year alone, over 1 million patients tried Botox! [1] 
Dr. Michael Omidi and the knowledgeable staff of Omidi Plastic Surgery are pleased to offer Los Angeles area residents this highly effective solution to combat signs of aging. See what a Botox treatment can do for you by scheduling a consultation at our Beverly Hills office. You can also call us at (310) 281-0155. 
About
As we age, constant facial muscle movements result in wrinkles on the face. Botox prevents the appearance of these unwanted lines by relaxing the muscles under the skin. Despite what some may believe, Botox doesn't paralyze muscles. Botox is classified as a neuromodulator, which temporarily limits the communication between your brain and treated muscles. Muscle movements are caused by the release of the neurotransmitter acetylcholine. [2][3] Botox merely blocks this neurotransmitter at the neuromuscular junction–the meeting point between the motor neuron and the muscle. And so, fewer muscle contractions in the face result in fewer wrinkles! This is why medical professionals and patients from all over have come to love Botox. 
Benefits
Experience what everyone has been talking about! Botox has helped millions of patients worldwide looking to restore a youthful complexion. The effective treatment can eliminate the appearance of fine lines and wrinkles with a single treatment. Patients can count on:
Reduction in horizontal, glabellar, forehead, and bunny lines
Prevents new lines from forming
A quick procedure that can be done in under an hour
Minimally invasive treatment
No incisions or lengthy downtime required
Results within 3-5 days
Ideal Candidates
Men and women over the age of 18 who are in good health are typically ideal candidates for Botox. The powerful anti-aging solution addresses the appearance of dynamic wrinkles, creases, and fine lines. But despite its frequent usage, the injectable may not be for everyone. If you're considering a Botox procedure, you should meet the following criteria:
Desire to correct facial wrinkles around the mouth, nose, and brow
Possess sensible expectations about the treatment
Should not be allergic to Botox's ingredients
Are not currently pregnant or nursing
Free of specific skin or nerve conditions
Botox is also frequently used to treat other conditions. Not only can it treat wrinkles, but it can also provide much-needed relief from the following conditions:
Excessive sweating, also known as hyperhidrosis
Muscle spasms
Excessive salivation
Migraines
A consultation will help you better understand if you may qualify for a Botox treatment. Schedule one online today or call (310) 281-0155. 
Personal Consultation with Dr. Omidi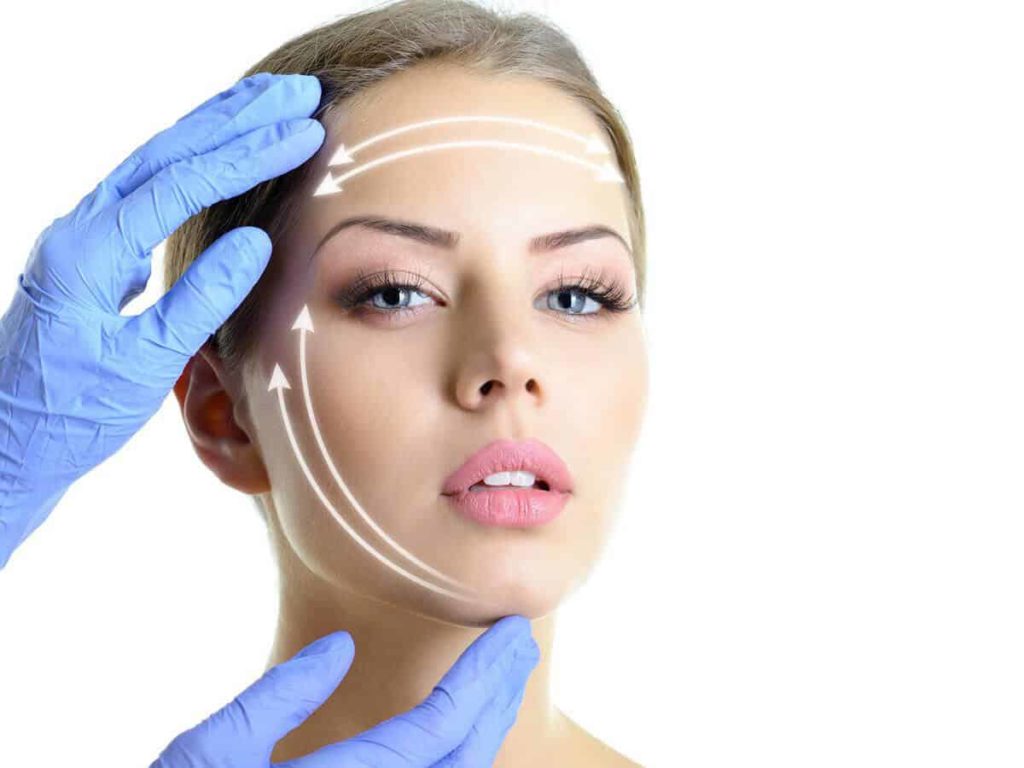 Dr. Michael Omidi, M.D., F.A.C.S. is a Beverly Hills-based double-board certified plastic surgeon. For over 15 years, he has performed thousands of procedures with high standards for safety and results. Thanks to his outstanding reputation, he has enjoyed recognition from both patients and peers. He has been ranked number one plastic surgeon in Beverly Hills by RateMDs for three consecutive years, named best Breast Augmentation and Rhinoplasty Doctor by Cosmetic Town Journal, and featured on E!'s reality series Dr. 90210. 
Your conversation with Dr. Omidi will discuss your cosmetic concerns and goals. We'll then examine your facial skin and areas for treatment. After we've designed an approach, we'll describe how Botox works and how it will smooth out your skin.
Visualize a new look and schedule a meeting with Dr. Omidi inside our bright and airy Wilshire Boulevard office. You can also speak to one of our friendly staff by calling (310) 281-0155.
Preparation
Preparing for your Botox as treatment is extremely easy. Only a few items need to be completed before treatment. They include:
Specific medications such as blood thinners and supplements may need to be paused
Refrain from smoking and drinking
Let us know if you have any known allergies
Procedure
Before we get started, we'll apply a topical anesthetic to the treated areas to ease discomfort. Then, one of our expert nurse injectors will strategically administer the Botox injections. [2] The Botulinum toxin type A works to inhibit muscle contractions that cause dynamic wrinkles. [3] The exact process is repeated in each targeted area. The entire process should take place within an hour. 
Recovery
Patients may feel mild swelling, redness, and bruising from the injections. This is a normal part of the process and will pass within 2-3 days. These symptoms can be resolved by gently applying an ice pack to the area and taking the recommended pain relievers. You may resume normal activities after treatment but hold off on physically demanding movement for an additional 24 hours. Refrain from touching the treated areas as it may cause the botulinum toxin to migrate to other areas of the face.
Results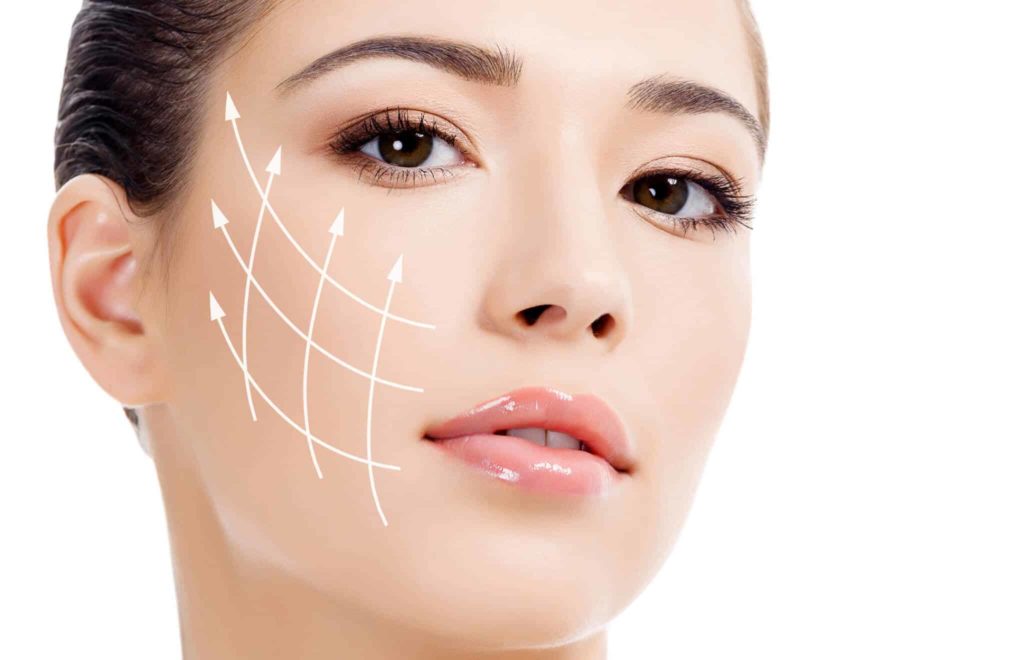 Great results can be expected once the short recovery stage ends. You will see a preview of your results in 3-5 days; in 2 weeks you'll enjoy your full results. [4] When this happens, patients will see remarkable improvements in the condition of their skin. You can keep your results for about four months. This is because the body will slowly metabolize Botox and allow the gradual return of muscle movement in the treated area. However, patients who have fallen in love with heir Botox results can schedule follow-up appointments every few months to keep their skin smooth and youthful. For more information about the latest treatments available from Dr. Omidi, be sure to check out his blog!
Corresponding & Complementary Procedures
Omidi Plastic Surgery is pleased to offer patients many options to enhance their aesthetic. Your consultation will give you the opportunity to discuss all the available options for keeping signs of aging at bay. We may also recommend these options to patients interested in Botox.
Cost
Botox pricing is based on the number of units used, the total cost is based on the number of areas treated, and the amount of Botox used to achieve the desired effect. We'll be able to give you an accurate estimate for the price of your session during your personal consultation.  
FAQ
Is Botox painful?
Most patients find the Botox is not too painful, as it is a series of simple injections with an extremely fine needle. Mild discomfort may be felt during the process but will immediately subside once your session ends. At the start of your treatment, we'll give you a topical anesthetic to ensure comfort. 
When will I see results from Botox?
Patients can expect to see results within 3-5 days. Allow for an additional two weeks to see the final effects.
How long will Botox last?
Results can last up to four months after the first injection. After that, additional sessions may be recommended every 3-4 months. 
How do I know if Botox is right for me?
We understand everyone is different. Patients may see signs of aging at different stages in life. Your consultation will explore every avenue available for you to make an informed decision.
References