Brazilian Butt Lift
Conveniently located to serve the areas of Beverly Hills and Los Angeles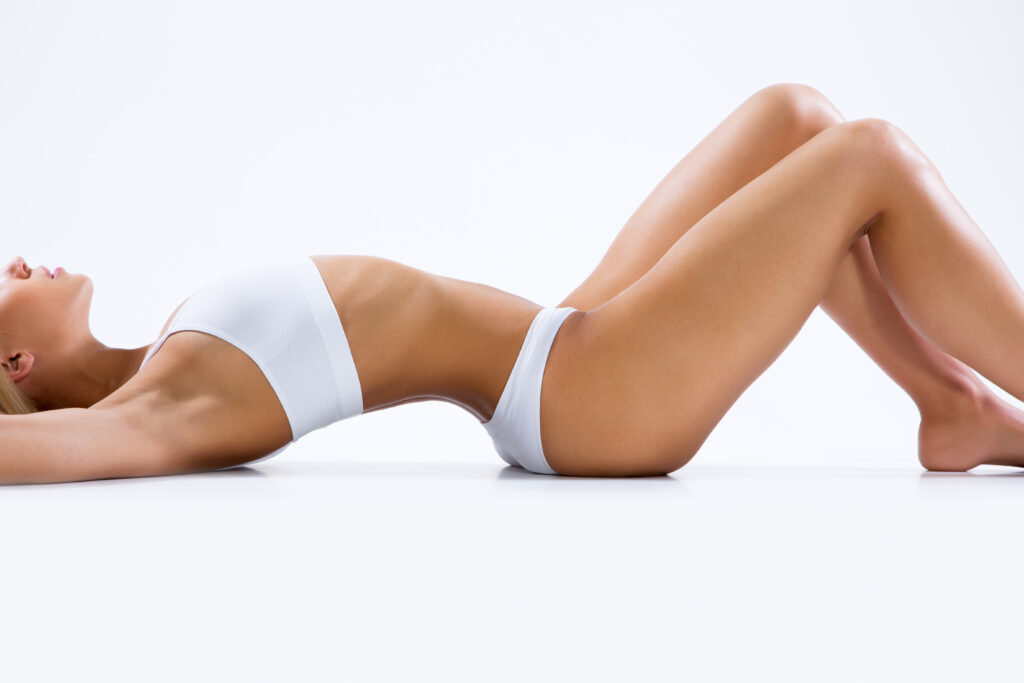 Anyone who follows the latest celebrity news knows that the beauty industry celebrates a sensual body profile and shapely buttocks. A Brazilian butt lift will give your thighs and buttock region a more visually pleasing, firmer, and younger appearance. Also known as butt augmentation, a Brazilian butt lift corrects a dimpled appearance and improves skin elasticity in your thigh, hip, or buttock areas. With this procedure, Dr. Michael Omidi transfers a patient's own fat to the backside.
Before and After Photos
Are You the Right Candidate?
Patients may have a variety of reasons for requesting a Brazilian butt lift. You may be an excellent candidate for this procedure if you:
Have achieved a stable weight
Seek to add volume to your backside
Want to give your buttocks a perkier and rounder shape
Possess realistic expectations for this procedure
Consultation
Scheduling a consultation is a crucial first step in achieving your Brazilian butt lift goals.
A consultation allows Dr. Michael Omidi to carefully assess your needs and discuss your desired results.
He will spend as much time as necessary to determine which treatment options are best for you.
Dr. Omidi will make sure that you have realistic expectations for Brazilian butt lift results.
He will assess appropriate donor sites for fat transfer.
You will discuss any prior medical conditions or drug allergies.
Dr. Omidi will provide detailed recommendations concerning the postoperative care.
Getting Ready for a Brazilian Butt Lift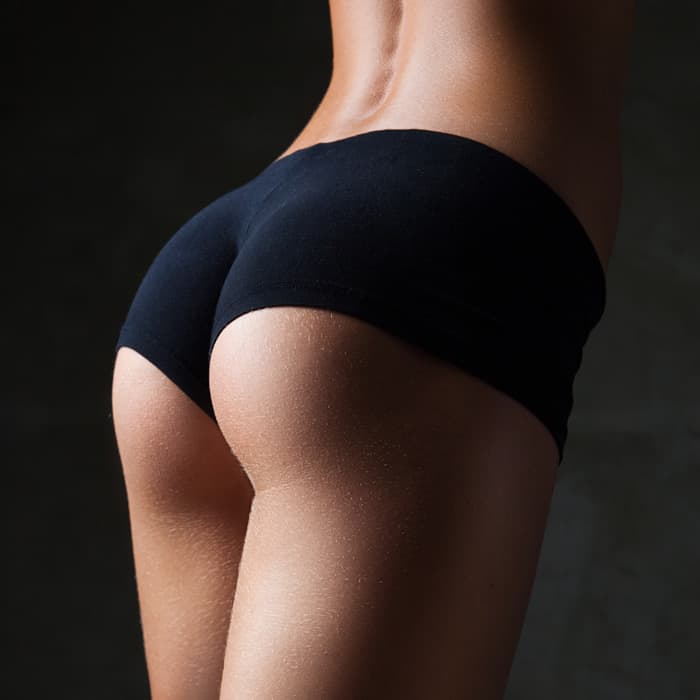 Dr. Michael Omidi will instruct you to stop smoking and avoid medications that contribute to increased bleeding. On the morning of surgery, take a prescribed nausea medication with a small sip of water and avoid wearing makeup or perfume.
The Procedure
To better serve your individualized needs, Dr. Michael Omidi offers two types of buttock augmentation surgery. The procedure lasts between 2 to 4 hours depending on the technique.
Butt Implants
This technique involves inserting solid or semi-solid implants under the upper buttock muscles to enhance the contours of the buttock region.
Experienced anesthesiologist or CRNA will use general anesthesia for your safety.
Dr. Omidi will make a two to three inch incision in the crease between the buttocks.
Insert solid or semi solid implants into buttocks between the muscle and the fascia (the connective tissue that surrounds the muscle).
The space made for the implant is the exact same size as the implant itself, which minimizes the risk that the implants will shift.
Dr. Omidi will close the incision with sutures in a way that minimizes the visibility of scarring.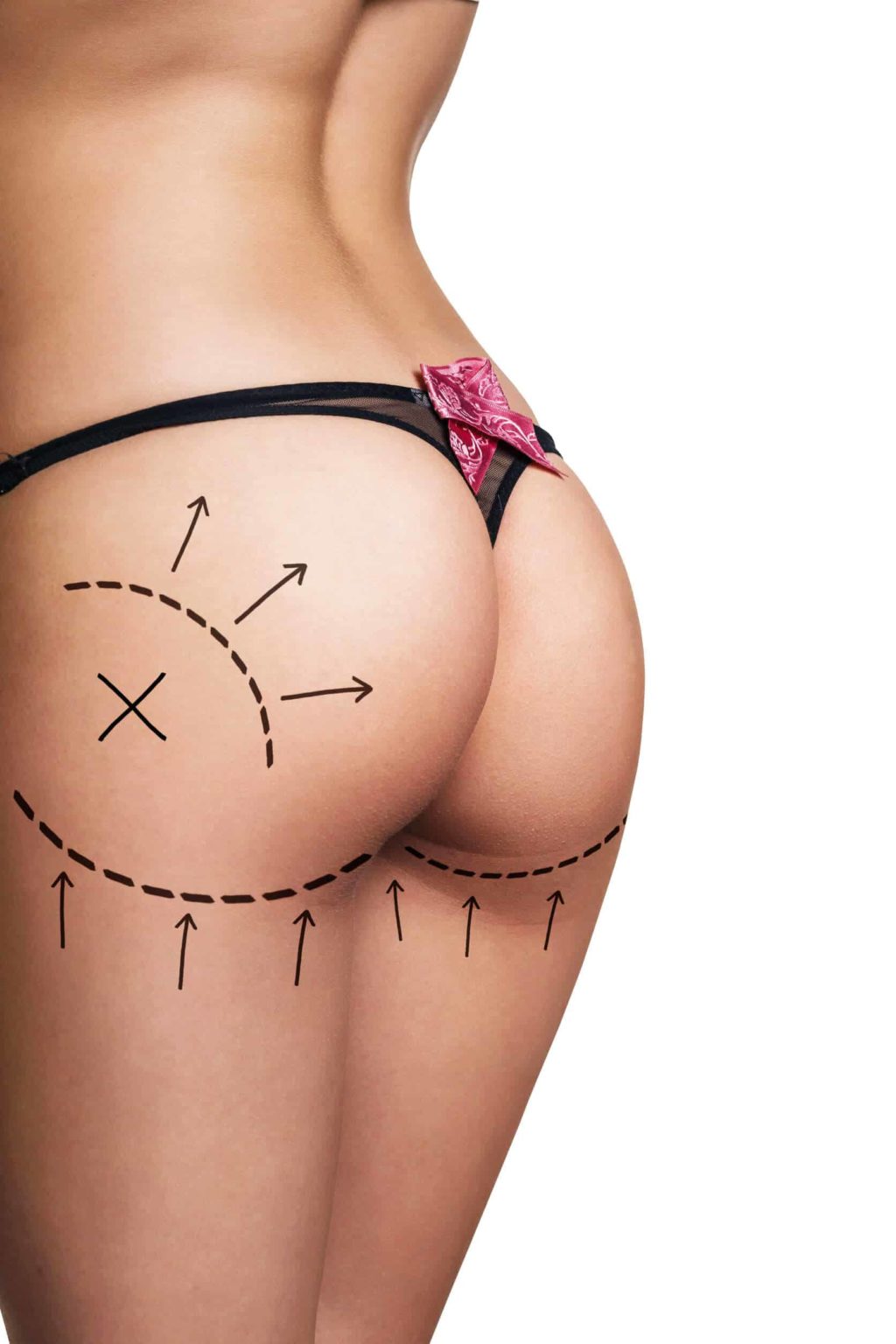 This technique involves taking fat from a different region of the body and micro-grafting it into the buttocks area. The usual donor sites include the abdominal area, the upper thigh area, the arms, or the back. A patient must have enough fat in other parts of the body for this procedure to be effective. An experienced anesthesiologist or CRNA will use general anesthesia for your safety. Dr. Omidi will extract fat from the host area using liposuction. Fat is transfer into the backside through a small incision. Dr. Omidi makes sure that fat cells are evenly distributed. He will then close the incisions in a way that minimizes scarring.
Recovery
On the day of the procedure, make arrangements for someone to drive you home after surgery. Immediately after the procedure, you may experience some drainage from the incisions. It can be controlled with the aid of drainage tubes. Patients may experience some bruising and swelling after surgery. You should avoid driving or sitting on your buttocks
Patients may return to work or school after 3 weeks. Avoid vigorous physical exercise for about 6 weeks after surgery.
In some cases, it may take up to 6 to 8 months for swelling to completely subside. Dr Omidi and his staff will follow up after the procedure to ensure that you have a smooth recovery. If necessary, Dr. Michael Omidi will prescribe safe oral medication to manage any mild discomfort that you may experience immediately after surgery.