Tip Plasty
Conveniently located to serve the areas of Beverly Hills and Greater Los Angeles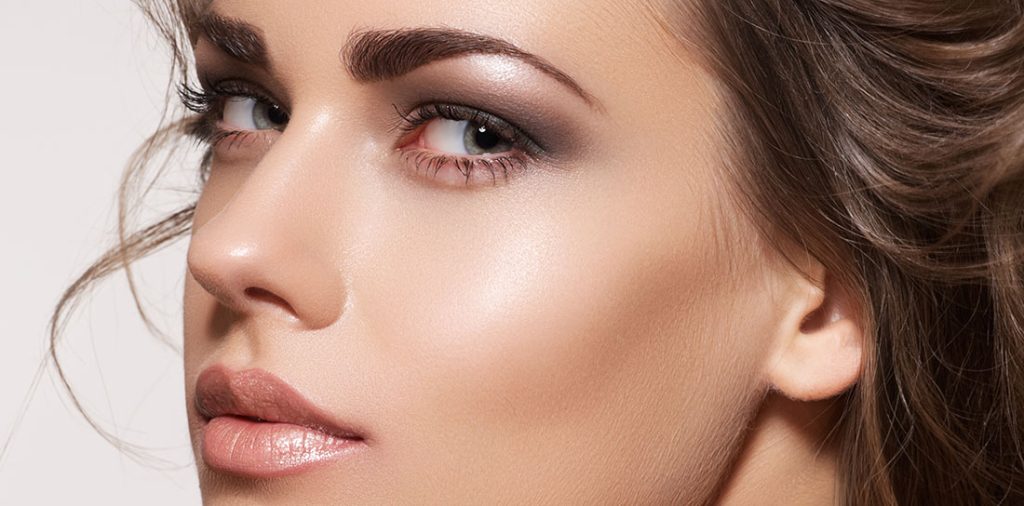 Tip plasty is a nasal contouring surgery that reshapes the tip of the nose. The nose's central location affects our entire facial appearance. Unfortunately, a poorly defined contour or shape can negatively impact how we feel, leading to feelings of embarrassment and self-doubt. However, a skilled plastic surgeon can create a visually pleasing nasal tip that is more congruent with the entire nasal and facial appearance. Dubbed a "mini nose job," a tip plasty concentrates solely on the tip by making fewer incisions than a standard rhinoplasty but still provides a noticeable difference. By the end of the surgery, patients can look forward to a more proportional, well-defined nasal tip. As a leading Beverly Hills surgeon, double-certified surgeon Dr. Michael Omidi offers tip plasty surgery to patients who want to look and feel their best. Over the years, he has made significant, worthwhile changes in his patients' lives.
To see how you can achieve these positive outcomes, book an initial consultation online or call the office at (310) 281-0155.
About
Many people view having an elegant, well-shaped nose as one of the pillars of beauty. But unfortunately, certain life factors such as genetics or a sustained injury may stand in the way of achieving an ideal nose. But thankfully, surgical intervention has helped many patients overcome this. In fact, nose reshaping procedures were the most performed cosmetic surgeries in the country, according to 2020 statistics released by the American Society of Plastic Surgeons. [1]
However, tip plasty is different from a regular rhinoplasty procedure because it only alters the size, shape, and projection of the tip of the nose, rather than the entire nasal structure. The nose is an extremely complex facial feature, and is made up of several interlocking sections of bone and cartilage. The tip of the nose is formed by the right and left alar cartilages. These pieces meet in the center of the tip of the nose and contain crura, curved extensions that form the structure of the nasal tip. The lateral crura extend outwards towards each cheek, and the medial crura extend downwards to form the columella, the strip of tissue that divides the right and left nasal openings.[2] During a tip plasty, Dr. Omidi will make the necessary changes by either repositioning or reshaping the areas of nasal cartilage to achieve the desired effect. In other cases, he may augment the nose with cartilage grafts. Once the treatment is complete, the incisions are sutured closed and the nose is covered with dressings and a protective splint.
Who Should Consider a Tip Treatment?
A tip plasty treatment can help any patient with the following nasal patterns:
Bulbous shape
Upward or downward projection
Elongated or "pinched" appearance
Hook or "parrot-beak nose"
Flat/blunt
Short or narrow
Before & After Photos
View More Photos
Benefits
A tip plasty is a contouring surgery that can be customized to match your ideals. Dr. Omidi also takes a patient's gender and ethnicity into consideration to ensure that results are natural-looking and preserves the patient's identity. Patients choosing this beneficial treatment can achieve a more befitting nasal contour that compliments their entire facial appearance. In addition, patients will also see:
Correction to an uneven or misshapen nasal tip
Streamlined nasal shape for a better aesthetic
Faster recovery times than a full rhinoplasty
A boost in self-confidence
Candidates
A pre-surgical consultation with Dr. Omidi will ensure interested patients understand the benefits they can gain with surgical enhancement.
Healthy Men and Women Considering a Tip Plasty Should:
Have a desire to make positive, realistic changes with a surgery
Be willing to forgo smoking until fully recovered
Be committed to diligently following aftercare instructions
Not have a health condition that can interfere with surgery or recovery
Not involved in intranasal drug use such as cocaine, meth, or heroin
Personal Consultation with Dr. Omidi
Dr. Omidi holds consultation meetings at his offices on Wilshire Boulevard in Beverly Hills. He will use the discussion to better understand your aesthetic ambitions and explain how the surgery works. First, we'll ask for details about your health and the changes you wish to make. Please use this time to voice any questions or concerns you have. We want to ensure you are fully informed about the surgery so that you can make a confident decision to move forward. Next, he'll palpate and analyze the tip structure, to ensure that there is sufficient soft tissue and adequate cartilage so that can be altered safely. Once complete, Dr. Omidi will explain the necessary adjustments, and how they will improve the tip of your nose. During your talk, he may also discuss combining treatment with a standard rhinoplasty procedure to provide comprehensive improvements to the entire nose. Our friendly staff will reserve your appointment and explain the next steps if he deems you an excellent candidate.
To schedule your appointment, contact our Beverly Hills office at (310) 281-0155. Or, if you'd prefer to schedule one online, use our easy contact form to set one up.
Preparation
To prepare for surgery, Dr. Omidi advises patients to complete the following items. They include:
Stop nicotine consumption two weeks prior. The habit slows down and may change the course of your healing journey.
Abstain from alcoholic beverages one week before treatment. Alcohol thins the blood and can affect the healing process.
Arrange to take a week off work to heal.
Discontinue taking certain medications as instructed. This includes avoiding NSAIDs, blood thinners, and certain supplements.
Following any fasting instructions the night before your appointment.
Our office ensures each patient is ready for their unique surgical experience. That is why we have put together a few informational resources for patients. Patients can hear testimonials on YouTube and read blog posts about the various treatments we offer.
Procedure
Before your individualized treatment begins, you'll be administered general anesthesia, or local anesthesia with sedation. Once it takes effect, you'll be intubated orally so that you receive adequate oxygen as Dr. Omidi operates. [3] Then, Dr. Omidi will perform your customized surgery using either an open or closed rhinoplasty approach.
In a closed rhinoplasty, incisions are made inside the nostrils. This allows him to make the necessary revisions to the underlying cartilage and bone structure without any visible scarring on the outside of the nose. Open tip plasty is a more involved process that lifts the soft tissue from the underlying structures via a small incision placed at the base of the columella, the strip of skin between the right and left nostrils. After incisions are made, Dr. Omidi will make the necessary revision to the nasal structure using sutures, by reshaping the cartilage, or by adding cartilage or other grafts.
Tip Plasty Considerations
Tip Rotation: the angle of the nasal tip
Tip Projection: how far the tip extends from the face
Tip Definition: the overall shape of the nasal tip[3]
Once Dr. Omidi makes the required changes, he will carefully close any incisions with sutures and place dressings and a protective splint. Then, after a short observation period, you are free to go home and start the healing process.
Recovery
The initial recovery from a tip plasty will take place within two weeks. Swelling and bruising are to be expected, however, discomfort can be managed by taking the prescribed medication and by keeping the head elevated when resting. You'll return to Dr. Omidi's office a week after surgery when the nasal splint will be removed, and your progress will be assessed. After two weeks, you should feel well enough to resume light activity, and after an additional 4-6 weeks, you can resume more strenuous activities. The tip of the nose is the location of most swelling during any rhinoplasty procedure, and so you'll need to be patient to see your results. It can take up to a year for residual swelling to fully subside. However, once it does, your results will be yours to enjoy for the rest of your life. Patients ready to show off their results are encouraged to tag us on Instagram and Twitter.
Cost of a Tip Plasty in Beverly Hills
Your tip plasty surgery costs will vary based on the detail surrounding your treatment plan. Interested patients will discuss pricing details more in-depth at their initial consultation. Dr. Omidi is pleased to offer patients several financing options and occasional promotions to make treatment more affordable. For a preliminary quote, call our office (310) 281-0155 to speak with a patient care coordinator.
FAQ
What is the difference between a tip plasty and a rhinoplasty?
Tip plasty only addresses the shape and size of the tip of the nose by altering soft tissue and cartilage. On the other hand, standard rhinoplasty intends to address cosmetic and breathing problems by adjusting the underlying bone, cartilage, and other nasal structures. To find out which is suitable for you, schedule an initial appointment with a surgeon. 
Can a tip plasty treatment help with breathing problems?
A tip plasty treatment can sometimes improve breathing problems. However, an examination with an ENT specialist will determine whether or not you stand to benefit from a surgical procedure.
Will a tip plasty reduce the size of the entire nose?
No, a tip plasty will not reduce the overall size of the nose. Instead, it concentrates solely on altering the size, projection, and definition of the nasal tip. Patients who desire a more comprehensive change to their nasal profile may be better suited for a rhinoplasty procedure.
Is a tip plasty inpatient or outpatient procedure?
A tip plasty treatment is a relatively quick outpatient treatment. Once the surgery ends, patients can return home and concentrate on healing.
References
PLASTIC SURGERY STATISTICS REPORT 2020. American Society of Plastic Surgeons; 2020. Accessed June 23, 2022. https://www.plasticsurgery.org/documents/News/Statistics/2020/plastic-surgery-statistics-full-report-2020.pdf
Anderson KJ, Henneberg M, Norris RM. Anatomy of the nasal profile. Journal of Anatomy. 2008;213(2):210-216. doi:10.1111/j.1469-7580.2008.00924.x
Dibelius G, Hohman MH. Rhinoplasty Tip-shaping Surgery. PubMed. Published 2022. Accessed June 23, 2022. https://www.ncbi.nlm.nih.gov/books/NBK567750/