Buccal Fat Removal
Conveniently located to serve the areas of Beverly Hills and Greater Los Angeles
Buccal fat removal is a procedure that recontours your face to achieve a more defined appearance. Sometimes called "baby fat", buccal fat can often persist into adulthood which can create an undesirable look or even embarrassment.
Remove Your Embarrassment Along with Baby Fat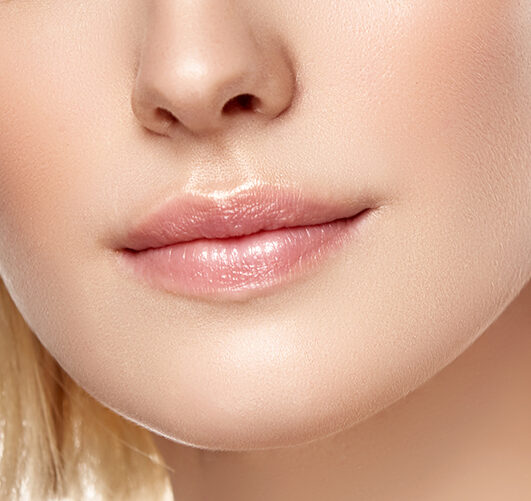 Do people still pinch your cheeks even though you are an adult? Having a "cherub-like" appearance might be adorable when you are growing up, but the older you get, the less angelic those chubby cheeks feel. As you age, rounded and heavy cheeks do not attract the positive attention they do on toddlers. If you want to remove embarrassing "chubby cheeks" and obtain a more distinct silhouette, buccal fat removal can help you.
Buccal fat removal is a delicate procedure. You don't want to remove too much of the buccal fat pad or it results in sunken cheeks and a gaunt appearance. Dr. Michael Omidi combines surgical precision with artistic grace when he performs a buccal fat removal. With a sculptor's eye, he can etch the silhouette you desire without overdoing it. Listen to some of his patient's testimonials and schedule a consultation today. You reach Dr. Omidi at his office in Beverly Hills by calling (310) 281-0155.
About Buccal Fat Removal in Beverly Hills, CA
The buccal fat pads, located in the middle of the cheeks, are also called Bichat's fat pad. Xavier Bichat was a French anatomist and pathologist who lived in the late 18th century. Dubbed the "father of modern history", Bichat proposed a theory of human tissue in anatomy that spurred the development of hospital doctors. Bichat first described the chubby appearance of this fat tissue in his early descriptions of anatomy.
What Is Buccal Fat Removal?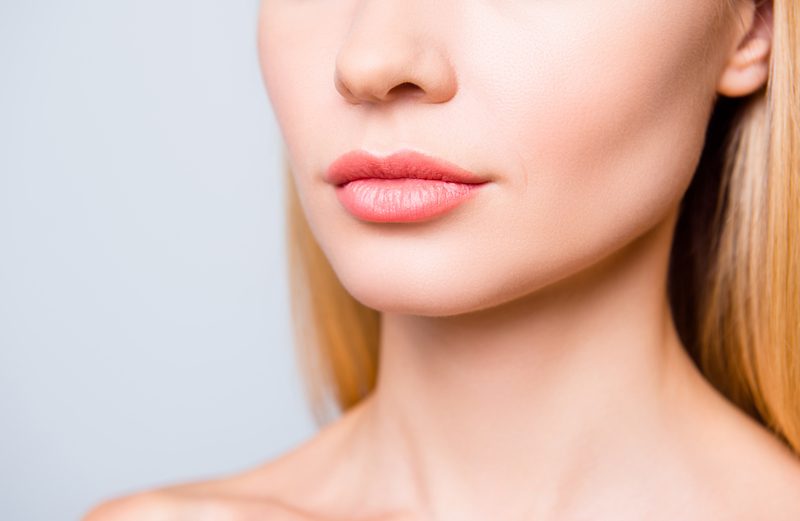 The buccal fat pad is located in the midfacial region. It contributes to either puffy or hollow cheeks and the appearance of the nasolabial folds. The buccal fat pad doesn't fluctuate much with weight change.[1] You can live a healthy lifestyle with frequent exercise and still have that chubby or rounded appearance due to buccal fat. Buccal fat removal extracts these unwanted deposits of fat of the middle cheeks. Studies highlight the importance of the buccal fat pad in aesthetically pleasing facial contours.[2] Some surgeons might not leverage the subtle influence buccal fat removal exerts on restoring desirable facial contouring. Surgeons must ensure symmetry between the left and right cheeks or the procedure might leave a patient with an asymmetric and unbalanced face.[3] Dr. Omidi understands the importance the buccal fat pad serves. His experience allows him to recontour the face to achieve a refined appearance and avoid the pitfalls that plague less experienced practitioners.
Numerous Benefits
Achieve a more chiseled appearance
Remove unwanted "pinchable" excess fat
Can improve self-esteem and self-image
Can create balanced symmetrical cheeks
Quick procedure
No scarring
Ideal Candidates
If you have an unwanted "baby face" or rounded appearance as an adult
Live a healthy lifestyle
Maintain a stable body weight
Do not smoke
Do not harbor unrealistic expectations
Your Private Consultation with Dr. Omidi
When selecting a surgeon, it's important to find one with a compatible philosophy that puts the patient first. Dr. Omidi's philosophy emphasizes open and honest communication and placing the patient's safety first. Dr. Omidi might have the aesthetic eye of a sculptor but he values patients as human beings not as stone to carve. He also believes in achieving optimal results in an efficient manner. This point of view takes on special importance when removing buccal fat since removing too much buccal fat will create an undesirable sunken look. Removing the correct amount of buccal fat is paramount to achieve the desired facial contouring.[4] No one wants asymmetrical cheeks that destabilize the entire face. You can read more about Dr. Omidi's perspective on our blog. Dr. Omidi maintains double-board certification as a facial and body plastic surgeon. For three consecutive years, RateMDs ranked Dr. Omidi as the #1 plastic surgeon in Beverly Hills. In such a demanding and discerning community, this ranking represents a remarkable achievement that attests to his dedication to his patients.
During your initial consultation, Dr. Omidi will take into consideration your medical history, concerns, and aesthetic goals when devising a comprehensive plan to achieve the look you desire. Learn more by scheduling a consultation. The staff at Dr. Omidi's office will be happy to provide more information at (310) 281-0155.
Preparation
Follow all the instructions Dr. Omidi provides you. You don't want to flout these instructions and make such a delicate procedure more difficult. Don't smoke. It's that simple. Smoking produces a number of complications to your health that you want to avoid. Abstain from taking aspirin and other anti-inflammatory medication and herbal remedies. These can have the undesirable effect of increased bleeding.
What to Expect with Buccal Fat Removal
Buccal fat removal is a relatively simple procedure that can achieve profound results.
The surgeon cleans and rinses your mouth.
Local anesthesia will be applied to the incision site.
Small incisions will be made inside your mouth.
The surgeon will carefully remove the amount of buccal fat from each cheek to achieve your desired result.
The incisions will be sutured with biodegradable material that makes recovery straightforward.
Healthy Recovery
A healthy recovery usually takes between one and two weeks. Patients can expect some minor swelling of the cheeks and a sensitivity in the mouth for a few days. We recommend a diet consisting of soft and easy to chew foods. If any prescriptions are written, make sure to take them as directed.
Abiding Results
Buccal fat removal results in a more dignified and cultured appearance. You no longer have to be embarrassed by comparisons to a cherub or a cigar-smoking baby. A review of studies about buccal fat removal over the decades concluded that buccal fat removal is a safe, routine procedure with few complications and practically no severe effects.[5] Patients report high degrees of satisfaction when the procedure is performed by surgeons with the skill and expertise to not remove too much fat such as Dr. Omidi.
Complementary Procedures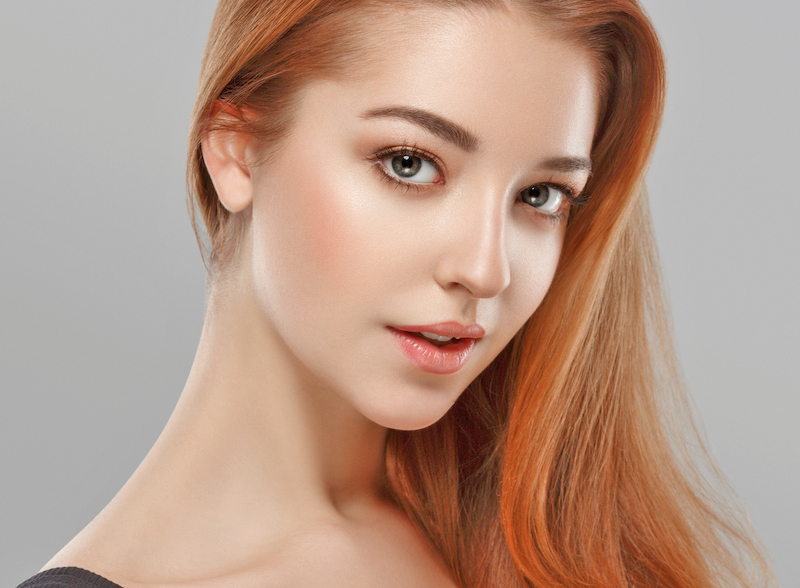 Buccal fat removal can be wonderfully effective at shaping facial features to achieve a more sophisticated look. However, some patients might require a few more refinements to achieve the look they desire.
One of the first facial features people notice is the nose. An asymmetrical nose can create a dearth of self-confidence. But, like buccal fat removal, rhinoplasties or nose jobs are delicate procedures where overcorrection can create new problems. Dr. Omidi specializes in delicate procedures that require an artistic eye as well as a steady hand.
If you want to further chisel your features away from that cherub-like appearance, Dr. Omidi may suggest further facial refinement of the chin. Coupled with the removal of buccal fat, Dr. Omidi can shape the profile you crave.
Another intricate area of the face that defies diet and exercise is the eyelids. The eyelids hold understated importance in achieving an elegant appearance. Aging and genetics affect the eyelids in many ways. To help you achieve the results you desire, Dr. Omidi performs laser blepharoplasty or eyelid surgery. WIth a laser, he can treat many issues of the eyelids including droopy eyelids, bags under the eyes, and even vision impairment.
How Much Does Buccal Fat Removal Cost in Los Angeles?
While less complicated than other procedures, buccal fat removal is still tailored to every individual's face. During your initial consultation Dr. Omidi will discuss the pricing with you. He'll also provide you with options to finance your procedure if you prefer a pricing plan.
FAQ
Does buccal fat removal hurt?
Buccal fat removal can be accomplished with minimal discomfort. Few patients ever require pain killer medication.
How long until the results are visible?
Your body needs to heal completely before the final results become apparent. The healing process could take up to two months.
Does buccal fat disappear with age?
In some fortunate people, buccal fat will naturally disappear. Halle Berry and Salma Hayek never needed buccal fat removal. But in other people, buccal fat does not dissipate naturally. For people with chubby cheeks that persist into adulthood, buccal fat removal can help them achieve the appearance they want. Dr. Omidi specializes in these delicate procedures to achieve a natural look.