Laser Blepharoplasty
Conveniently located to serve the areas of Beverly Hills and Greater Los Angeles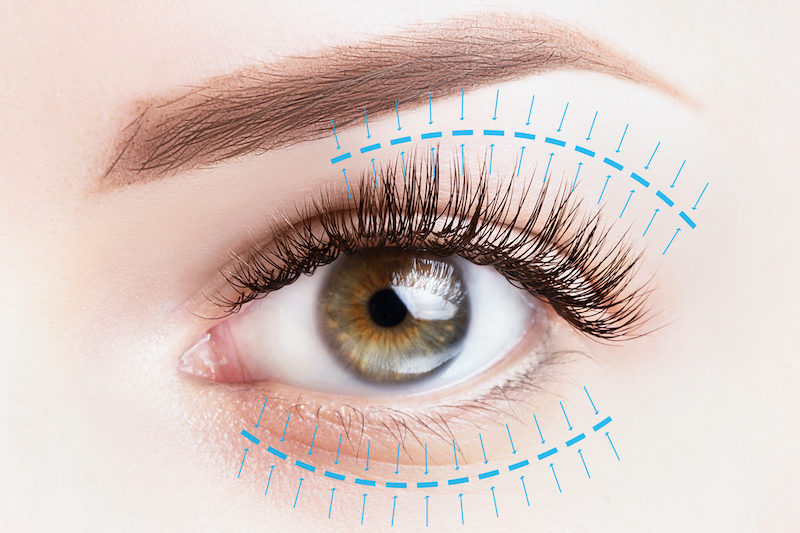 Laser blepharoplasty is cosmetic surgery for the eyelids that uses CO2 lasers instead of a scalpel. A surgeon employs the laser to remove unwanted fat and skin around the eyes. In some cases, a laser blepharoplasty can improve the patient's vision in addition to the aesthetic benefits.
Brighten Your Eyes With Laser Surgery
The eyelids hold an understated position of importance in our appearance. Everyone looks into the eyes but rarely do people talk about the eyelids, unless there is something wrong with them. Droopy eyelids, bags under the eyes, puffy eyelids, and other signs of aging can all attract negative attention. The eyelids form an important aspect of a vibrant, youthful appearance. With laser blepharoplasty, Dr. Michael Omidi can restore your youthful glow using the latest cosmetic techniques.
Some surgeons like to advertise how fast they can complete a procedure. This isn't Dr. Omidi. Patience is a virtue that Dr. Omidi embodies. Dr. Omidi likes to take the time to ensure his patients receive the best possible results. If you're ready to learn more about how you can revive your eyelids, Dr. Omidi would love to hear from you. Please call (310) 281-0155 or schedule an appointment online.
About Laser Blepharoplasties in Beverly Hills, CA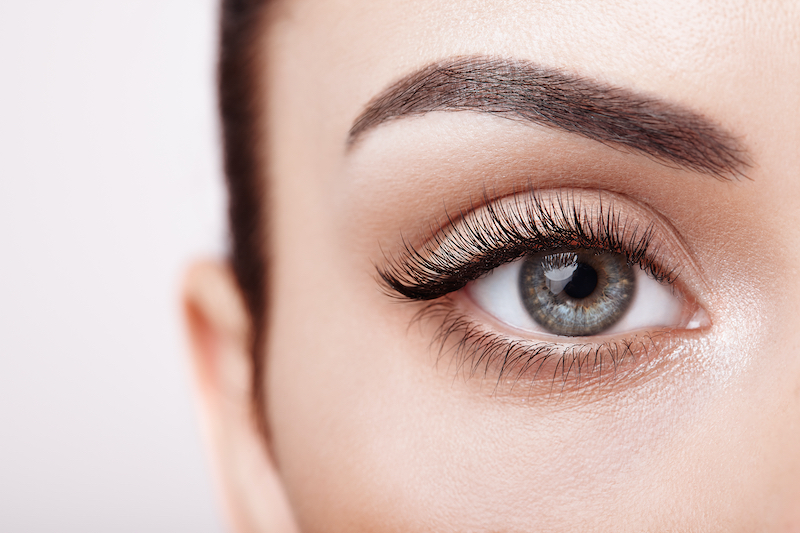 The eyelids provide essential cues for non-verbal communication. Our eyes also form an integral aspect of a fresh and youthful appearance. Don't keep your eyes wide shut about the benefits of eyelid surgery. Laser eyelid surgery or blepharoplasty can refresh your appearance in a subtle but substantial fashion.  Laser blepharoplasty can safely and effectively treat the effects of sun damage, smoking, and genetics all of which can adversely affect the appearance of the eyelids.[1] For other patients, laser blepharoplasty isn't just a matter of aesthetics but also functionality. Sometimes sagging or puffy eyelids can impair vision. If that sounds like you, then it's important to choose an experienced surgeon who understands all the intricacies of laser eyelid surgery.
Laser Blepharoplasty and Traditional Blepharoplasty?
Laser eyelid surgery has the same goals as the traditional method. However, in this case, lasers offer a few distinct advantages over a scalpel. A laser will cauterize the incision immediately after it was made. This prevents blood loss which has two big advantages. First, it allows the surgeon greater access to the targeted skin as the patient won't experience excess bleeding. Less bleeding during a procedure translates to more precision for the surgeon since Dr. Omidi can make an informed judgment about the location and size of the incisions. It also means less chance of bruising and swelling after the surgery is over.
Benefits
Correct droopy eyelids
Reduce bags under the eyes
Restore youthful contours around the eyes
Appear more rested and vibrant
Resolve vision impairment
Boost in self-esteem
Qualifying Candidates
Candidates for laser blepharoplasty come from two basic categories: those seeking cosmetic improvements and those looking to repair vision impairments. Some patients might fall under both categories. Ideal candidates will already be in good health, be a non-smoker, and not have other ocular conditions. If you have diabetes or glaucoma make sure to mention it to Dr. Omidi in your consultation as that may affect any recommendations he makes for your case.
Your Private Consultation with Dr. Omidi
In many ways, Dr. Omidi prepared for cosmetic surgery his entire life. He comes from a long line of doctors and his mother was an artist. Dr. Omidi combines these two cherished disciplines to offer you the knowledge of a surgeon tempered with the aesthetic eye of a sculptor. Before his current practice in Beverly Hills, he held the title of Instructor of Surgery at Chicago's highly respected Northwestern University Hospital. Currently, he is board-certified by the American Board of Surgery as well as the American Board of Plastic Surgery. Additionally, he is a fellow of the American College of Surgeons.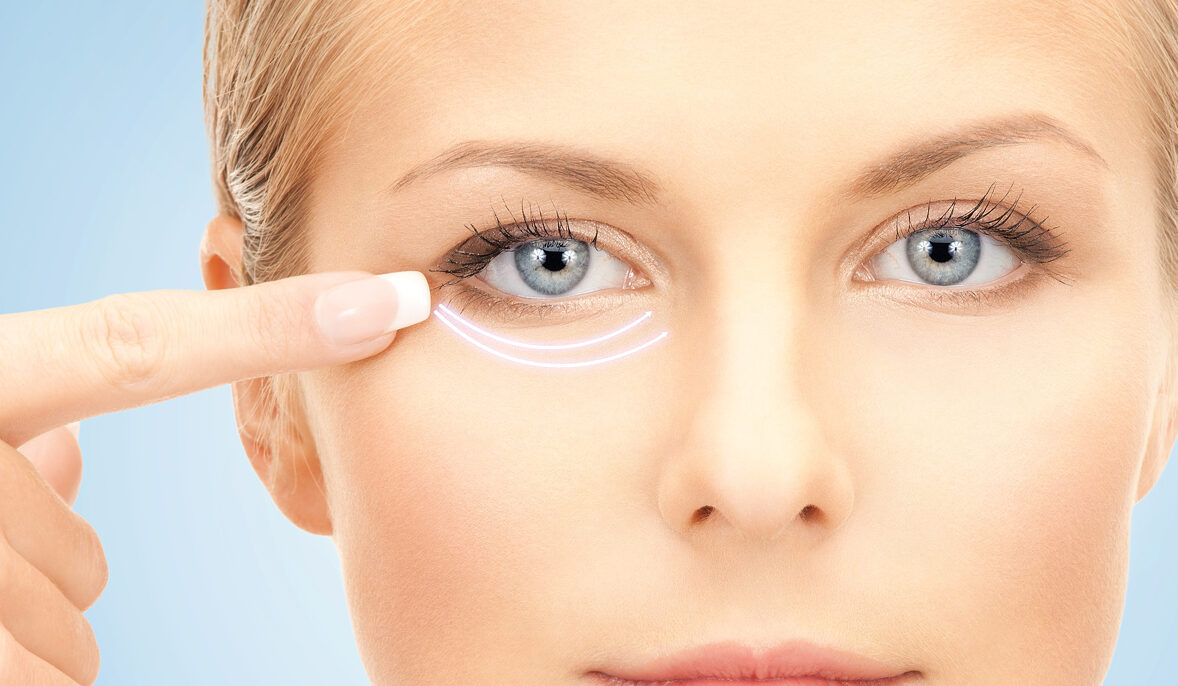 Dr. Omidi views his patients as people, not as customers to turn over quickly like a fast-food restaurant. He won't rush you through a 15-minute consultation just to sell you on a procedure. He will take the time required so you can make the best decisions regarding laser blepharoplasty. Dr. Omidi uses the latest in 3D modeling software to go over the results of the procedure with you. This way, you can both visualize the process and the final result. Make sure to ask any questions you may have regarding your surgery Also, make sure to mention any allergies or prescription medication you are taking. Dr. Omidi wants to make sure you have all the answers you need to make the most informed decision. Schedule a consultation online with Dr. Omidi or give us a call at (310) 281-0155. Stay updated with the latest cosmetic surgery news by following our blog.
Preparation
In the weeks before laser blepharoplasty, it's important to avoid any medication that might thin your blood, including aspirin, medication with ibuprofen, and more. Blood-thinning medication can compromise your blood circulation and increase the chances of bruising and other side effects. If you are a smoker, it's important to stop smoking. Smoking carries many health risks that only complicate any form of surgery. Also, make sure to invite a friend or family member to drive you home after your procedure as you should not drive after eyelid surgery.
Procedure
Depending on your specific circumstances, laser blepharoplasty can take anywhere from 1-3 hours. Dr. Omidi makes deliberate actions. When booking your surgery he will ensure there is plenty of time for him to accomplish your procedure with the delicacy and care you expect of a surgeon with impeccable credentials.
Dr. Omidi will use the appropriate anesthesia for your procedure ensuring you are comfortable and safe.
Then, he will mark up with a surgical pen the incision sites to best implement the plan to achieve the results you decided upon during your consultation.
Dr. Omidi will make strategic incisions in areas that will be hidden by the natural folds and creases of the eyelids. 
After the incisions are made, Dr. Omidi will remove or reposition fat deposits depending on your circumstances. It's important to have an experienced surgeon that knows how to not over-correct.[2] Here, the advantages of laser blepharoplasty will pay off as it makes the process cleaner and more precise
The incisions will be closed with the appropriate sutures.
Healthy Recovery
You can expect a few side-effects for a few days following surgery. It's normal to experience watery eyes, double vision, puffy eyelids, and bruising akin to receiving a black eye. It's important to use an ice pack on your eyelids for three days following surgery to minimize swelling and reduce the chances of bruising. It's important to avoid strenuous activities and smoking. Make sure you don't rub your eyes but gently clean them with any eye drops you are prescribed. Avoid aspirin and ibuprofen for a week or so following the operation. Follow any additional instructions Dr. Omidi provides very carefully. The best way to protect your results is by following all post-operation instructions. Your eyelids should mostly heal within two weeks but it might take up to two months for them to heal completely. Refrain from wearing makeup and wear dark sunglasses for one or two weeks following surgery.
Proven Results
Laser blepharoplasty brings enduring results. Corrections made to the eyelids will not "expire". However, it's important to remember that your body won't stop aging. To best protect your results, make sure to take care of your eyes and overall health. Surveys of the results of laser blepharoplasty have indicated high-quality results over time with a high degree of patient satisfaction.[3] If you want to hear a perspective from Dr. Omidi's patients, please watch our patient testimonial videos.
Complementary or Alternative Procedures
Laser blepharoplasties can show great results alone but often patients combine this procedure with others to achieve synergistic outcomes. One popular pairing is getting chin or nose surgery along with eyelid surgery. Depending on your case, Dr. Omidi may choose to recommend some alternatives to laser eyelid surgery. If your concern is primarily facial wrinkles around the eyebrows, nonsurgical procedures such as Botox may be recommended.
How Much Does Laser Blepharoplasty Cost in Los Angeles?
Dr. Omidi can provide you with a full quote on price after conducting an assessment of your situation and discussing your aesthetic and functional goals. To make the process as convenient as possible, Dr. Omidi accepts financing options that include payment plans for qualified patients.
FAQ
Can under-eye bags be removed with a laser?
Yes. The more technical term for bags under eyes is infraorbital edema. Laser blepharoplasty is a proven treatment for mild to moderate bags under the eyes. It can even be used with success on patients with severe bags under the eyes. It's important to remember that lasers are not miracle cures so some patients with a severe condition may just see a reduction rather than a complete fix.
Is lower blepharoplasty permanent?
The fat deposits removed during a blepharoplasty never return. However, no procedure can stop the aging process completely. The best way to protect the results of a blepharoplasty is to maintain a healthy lifestyle and protect your eyelids from sun exposure.
References
Remington, K., & Carruthers, J. (1999). Laser Blepharoplasty: Evaluation and Surgery. Journal of Cutaneous Medicine and Surgery, 3(4_suppl). doi:10.1177/12034754990030s405
Naik, M. N., Honavar, S. G., Das, S., Desai, S., & Dhepe, N. (2009). Blepharoplasty: an overview. Journal of cutaneous and aesthetic surgery, 2(1), 6–11. https://doi.org/10.4103/0974-2077.53092
Roberts, T. L. (1998). Laser Blepharoplasty and Laser Resurfacing of the Periorbital Area. Clinics in Plastic Surgery, 25(1), 95-108. doi:10.1016/s0094-1298(20)32524-4