Facial Rejuvenation
Conveniently located to serve the areas of Beverly Hills and Greater Los Angeles
Facial Rejuvenation Is a Suite of Procedures Designed to Enhance the Chin and Nose
The way you see the world shapes your emotions, activism, and personality. But how do you perceive yourself?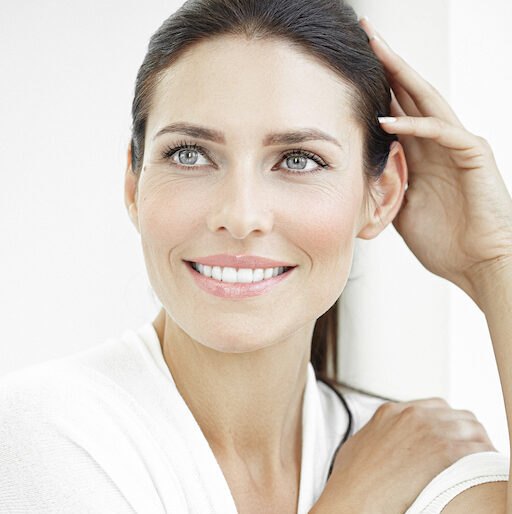 When you look at your own face, you may focus on one element or another. It is important to step back, look at the big picture, and take pride in your appearance. The two most prominent features of your profile are the nose and the chin. When these two structures are out of balance, it may disrupt the aesthetic flow of your silhouette.
Dr. Michael Omidi can align your features and boost your confidence. His two board certifications attest to his skills as a surgeon, and his glowing reviews speak to his compassion. To benefit from Dr. Omidi's dedication and expertise, contact our office in Beverly Hills. We also offer virtual consultations to respect your busy schedule and celebrate your lifestyle.
Nose Job (Rhinoplasty)
Rhinoplasty is a surgical procedure that contours the nose precisely and subtly. There are two main reasons why patients decide to get a nose job: form and function. The appearance of the nose can be greatly enhanced when a skilled surgeon like Dr. Omidi alters it. He will deliver amazing results while always keeping safety at the top of his priority list.
Rhinoplasty also improves the function of the nose. If you have trouble breathing, or if snoring disturbs you and/or your partner's sleep, a nose job may be the perfect pick-me-up.
Open Rhinoplasty
The open rhinoplasty technique allows a surgeon optimal access to the interior contours of the nose.[1] Dr. Omidi begins by making a gentle incision on the columella, the strip of cartilage that separates the nostrils. He then reshapes the dimensions of the nose from within. An open rhinoplasty can achieve truly transformative results. Whether you want a bump removed or a slimmer, sleeker look, Dr. Omidi can help.
Closed Rhinoplasty
Some patients want a minor adjustment to their nose, which may be achieved in a closed rhinoplasty procedure. Dr. Omidi makes all of his incisions inside the nostrils, concealing them from view completely. He can repair a damaged septum and contour the nose in subtle yet striking ways.[2]
The approach that works best must be determined by each patient individually. Everyone's nose is unique, and each client's goals are special to them. Dr. Omidi will work with you to craft the right strategy for your facial enhancement, and it will take into consideration more than just the nose.
Chin Enhancement (Mentoplasty)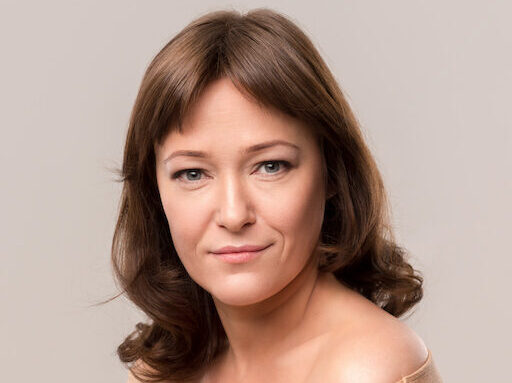 The size of one's nose is automatically compared to its surrounding features. If it is more prominent than the chin, for example, the nose may appear larger than it actually is. Dr. Omidi will examine the entirety of the face to make sure that your final results are balanced and harmonious. There are a number of ways to achieve facial rejuvenation, and chin alterations are one of the most important.
Chin Augmentation
To reverse the dynamic of a "weak" chin, Dr. Omidi can recommend the right implant to enhance your profile. Chin implants may be manufactured from a number of different materials, including silicone, polyamide mesh, or mersilene mesh.[3, 4, 5] During your comprehensive consultation, Dr. Omidi will explain the properties of each available chin implant and discuss how they can improve your overall aesthetic.
Chin Reduction
On the other end of the spectrum, some patients are dissatisfied with how large their chins are. For these clients, Dr. Omidi can sculpt the dimensions of the chin by gently removing excess bone and tissue. The doctor prioritizes balance and symmetry when he performs any surgical enhancement. To start a conversation about your facial harmony, call (310) 281-0155 to reach our Beverly Hills office.
Benefits of Facial Rejuvenation
In addition to the many physical benefits of facial enhancement, there are associated psychological rewards as well. When your chin and nose project strength rather than insecurities, you can hold your head high and put your best face forward!
Benefits of Rhinoplasty
Removes unsightly bumps from the bridge of the nose
Contours the tip of the nose to a client's exact specifications
Slims the width of the nose
Aids breathing and alleviates snoring
Benefits of Mentoplasty
Corrects "weak chin"
Adds volume and definition to the lower face
Empowers patients to shape their own destiny
To experience the benefits of facial rejuvenation for yourself, please contact Dr. Michael Omidi.
Eligible Candidates
If you are a healthy individual in the Los Angeles vicinity and wish to bring balance to your facial features, Dr. Omidi can help. He can determine your candidacy for facial rejuvenation during your comprehensive consultation. To schedule an appointment, call (310) 281-0155, and one of our attentive representatives will assist you.
Private Consultation in Beverly Hills
Communication is not always verbal, but it is often vital. Your face speaks volumes about you, even if you don't say a word. Book some face time with Dr. Omidi and tell us about your medical history and future goals.
In an effort to communicate his compassion and insights, Dr. Omidi regularly updates his blog. Peruse his posts and gather any questions that may arise to ask during your consultation. Dr. Omidi also offers virtual consultations. No matter where you plug in, we want to connect with you.
Preparation and Procedure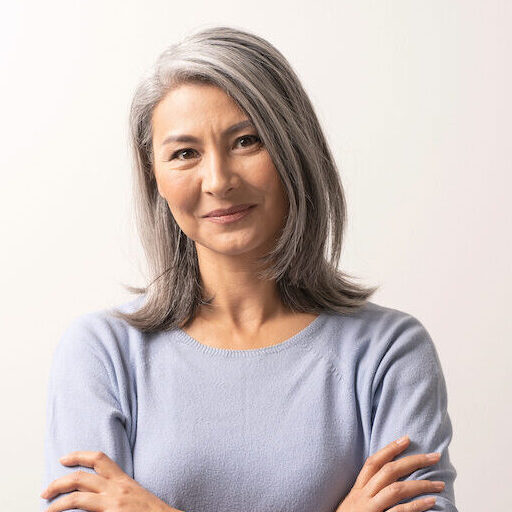 During your consultation, Dr. Omidi and his associates will provide you with detailed instructions to prepare you for your facial rejuvenation procedure. These directions are tailored to your anatomy and surgery, so please follow them carefully.
It is always advisable to quit smoking in the weeks leading up to a surgical procedure. Tobacco and nicotine affect circulation, and you want to be at peak health when you embark on a journey toward facial enhancement.
Regardless of which procedures you receive, your safety and comfort are important to Dr. Omidi. You will receive the appropriate anesthesia for your surgery. The duration of the procedure depends on how extensive it is. A closed rhinoplasty, for example, may take less time than a chin augmentation. Dr. Omidi will focus on the parameters of your procedure to produce the best results imaginable.
Healthy Recovery
Be sure to assign a caregiver to drive you home after surgery. You should keep your head elevated when you sleep to alleviate pressure to the affected area(s). If Dr. Omidi uses sutures during the operation, you may be invited back after 5-7 days to have them removed.
Please do not rush the recovery process. Rest is vital for recuperation. Do not engage in any strenuous activities and be sure to protect your face from possible injurious contact.
Remarkable Results
A picture is worth a thousand words, so our photo gallery is a wealth of value and vibrancy. Imagine yourself with the nose you have always wanted and/or a chin that reflects your ideal profile. Dr. Omidi can deliver fantastic results that celebrate your dimensions without erasing the essence of who you are. Contact our California office to begin your trip down the road to rejuvenation.
FAQ
How much does facial rejuvenation cost in Beverly Hills?
As we have discussed earlier in this article, your preparation, procedure and recovery should never be rushed. Dr. Omidi takes the same approach to medical billing. He offers financing options that include extended payment plans. As your new features emerge, we do not want a frown to eclipse your results, so our costs are always transparent and fair. Please call (310) 281-0155 to discuss the cost of rhinoplasty and/or chin enhancement with one of our knowledgeable professionals. You deserve the best care at the right price, and Dr. Omidi is committed to providing you all of the above. 
Is a nose job natural looking?
Rhinoplasty is a bespoke blend of art and science. You should only trust the procedure to a skilled surgeon with a keen eye for aesthetics. Dr. Michael Omidi is the ultimate resource when it comes to nose job artistry. Contact his Southern California office to enhance your look and elevate your quality of life. 
References
Gruber, R. P. (1988). Open rhinoplasty. Clinics in Plastic Surgery, 15(1), 95-114. PMID: 3278829, retrieved from https://europepmc.org/article/med/3278829
Ribeiro, J. S., & da Silva, G. S. (2007). Technical advances in the correction of septal perforation associated with closed rhinoplasty. Archives of Facial Plastic Surgery, 9(5), 321-327. Retrieved from https://www.liebertpub.com/abs/doi/10.1001/archfaci.9.5.321
Beekhuis, G. J. (1976). Augmentation mentoplasty using polyamide mesh. The Laryngoscope, 86(10), 1602-1605. https://doi.org/10.1288/00005537-197610000-00016
Vuyk, H. D. (1996). Augmentation mentoplasty with solid silicone. Clinical Otolaryngology & Allied Sciences, 21(2), 106-118. https://doi.org/10.1111/j.1365-2273.1996.tb01312.x
McCollough, E. G., Hom, D. B., Weigel, M. T., Anderson, J. R. (1990). Augmentation Mentoplasty Using Mersilene Mesh. Archives of Otolaryngology – Head and Neck Surgery. 116(10):1154–1158. DOI: 10.1001/archotol.1990.01870100048010